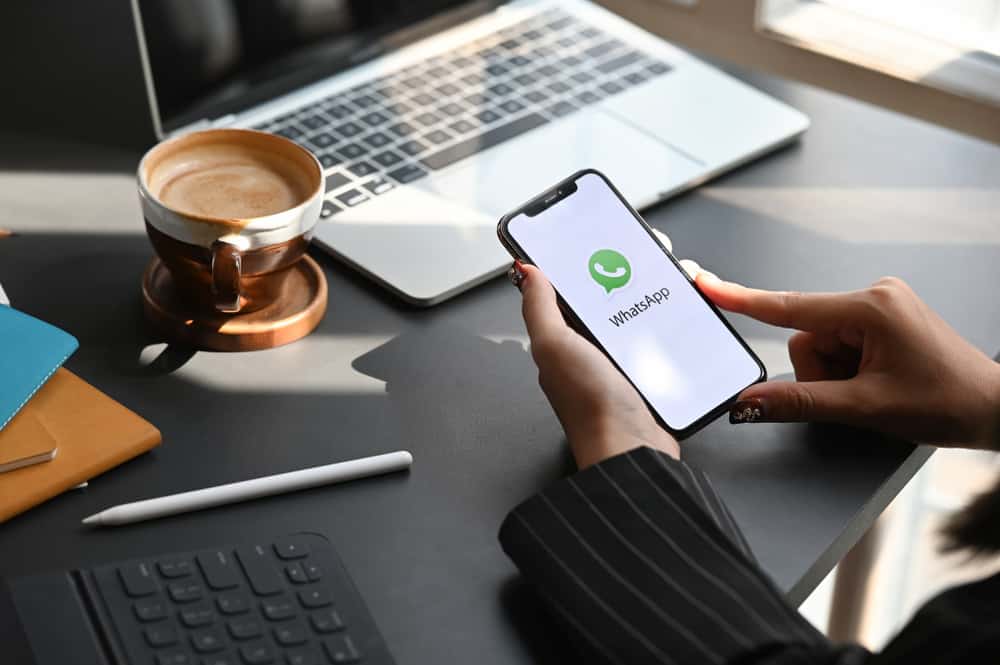 Whatsapp allows you to track whether or not someone has read your message and vice versa.
While this is an important feature, it can be quite inconvenient, especially when you don't want to start replying to messages but don't know what to say.
You should consider switching off the blue ticks if such is the case.
But how?
To switch off blue ticks on an iPhone, navigate to WhatsApp settings and tap "Privacy." Finally, toggle off the "Read Receipts" option.
This post contains a detailed step-by-step guide on turning off blue ticks on WhatsApp, plus more important information you might need to know about the subject at hand.
Overview of Blue Ticks on WhatsApp
After someone sends you a message on WhatsApp and it gets delivered to you successfully, the message will have two gray ticks next to it.
From there, if you open the chat and get to read the message, then the gray ticks turn to blue on both your chat and the sender to notify them of the progress.
While the aforementioned is the default setting, you have the option to switch off read receipts which will disable blue ticks and the status view list.
If you opt to switch off read receipts, not only will people who send you messages not be able to see whether or not you have read their messages, but also, you won't be able to see if they have read yours.
With that said, it's imperative to note that you can't turn off read receipts for group texts. This is because the feature was only designed for one-on-one chats.
Therefore, you might want to keep that in mind before you decide to ignore sending a reply to important messages.
Step-by-Step Guide on How To Switch Off Blue Ticks on iPhone
To switch off blue ticks, you must turn off read receipts as a whole.
This means that while you won't be able to see blue ticks, you also won't be able to see who has viewed your status, and your name won't appear on the status view list of other people.
That said, here is how to go about the task at hand:
Launch the WhatsApp app on your iPhone.
Tap on the "Settings" option in the bottom right corner.
Tap on "Privacy."
Turn off the "Read Receipts" toggle.
Why Am I Missing Read Receipts?
As previously mentioned, WhatsApp has three read receipt tiers, the first one being one gray tick next to a message to signify that the message was sent, two gray ticks to signify the message was delivered, and two blue ticks to signify the message has been read.
Therefore, a lot of people depend on checking read recipes to track the progress of their message to help them know how to proceed.
For such people, it can be inconvenient to notice you are missing read receipts.
That said, below are some reasons you don't have the feature.
Reason #1: The Recipient Has Blocked You
While WhatsApp won't notify you when someone blocks you, there will be some signs.
For example, every message you send will only show one gray tick considering that the person won't have received it.
Reason #2: Poor Internet Connection
WhatsApp depends solely on whether you have an internet connection for it to work.
Therefore, if you or the recipient have unstable internet, the read receipts won't update to show the current progress of the message delivery status.
Reason #3: You Have Disabled Read Receipts
If you or the recipient has disabled the read receipts feature, neither of you will be able to tell when someone reads your message in personal chats.
Reason #4: The Recipient's Phone Is Off
Considering you need an active internet connection for WhatsApp to work, read receipts won't update when the recipient's device has been switched off.
However, you will get one gray tick notification to signify that the message was indeed sent.
Conclusion
Blue ticks on WhatsApp signify that someone has read your message.
Therefore, if you don't want someone to know whether or not you have read their text, you can either switch off read receipts or put your phone on airplane mode before you open the message to prevent read receipts from updating.