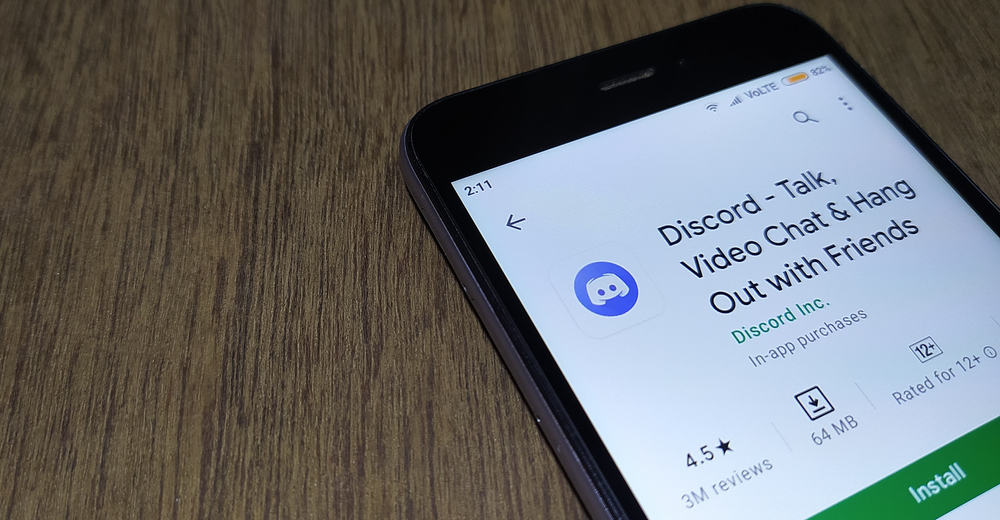 Discord works like many social media platforms, enabling unfriending and blocking features to help users deal with disturbing users.
You may notice that your Discord friend list is missing some friends and think it is a bug or something.
Read this guide if you have seen that and wondered whether you are blocked or unfriended.
If a person unfriends you on Discord, you will not receive any notification, but you can find out. If you search your friend list and notice someone is missing, they have probably unfriended you. Moreover, you can tell someone unfriended on Discord when you navigate to their profile and discover no prompt for sending a message. Instead, you will be required to send a friend request.
Many users have found it challenging to know when they are blocked or unfriended on Discord. This guide will explain two simple tricks you can use to know if someone unfriended you on Discord. Also, the guide explains the signs you can check out to see if you were blocked on Discord.
How To Know if Someone Unfriended You on Discord
There is no direct way of telling when someone unfriends you on Discord, but you can still know using the simple tricks explained here.
Trick #1: Check Their Profile
Checking a person's profile can tell you if you are still friends on Discord. When you join Discord, you must add someone as your friend, and once your request is accepted, you can send each other messages.
If you look at a person's profile and notice the Send message button has disappeared and you have the option of sending a friend request, it is one indication you have been unfriended on Discord.
Therefore, you can search for their username on the Discord search tool and click on their profile.
When their profile opens, you will see either the "Send Message" button or the "Add Friend" button to the right.
The "Send Message" button indicates you are friends and can communicate, and "the Add Friend" button suggests you are not friends with the person and must send a friend request before sending a message.
Trick #2: Search for the Person in the Friend List
Another simple way to tell if someone unfriended you on Discord is by searching your friend list.
To search your friend list, proceed as indicated below:
Launch Discord and go to the "Friends" section.
Check all your friends and know if a person is missing.
If a person is not listed as your friend on Discord, either he has blocked you or unfriended you on Discord. But this is a good sign because you tell apart if a person has blocked you, as explained in the section below.
How To Tell You Are Blocked on Discord
Discord is a secretive platform; when you block someone, they are not informed for privacy reasons. However, if you think someone has blocked you on Discord, there is a simple way of finding out.
If you have an open chat with the individual, you can react to one of their messages. If the reaction you sent disappears, then you have been blocked by the other party.
But, if you receive a message indicating the recipient only receives messages from friends, you are no longer their friend.
Why Did Discord Block Me?
Blocking is never common on Discord, but if it happens to you, it indicates you have violated the platform's rules.
A person violating the Discord rules risks being unfriended, kicked, or blocked.
The following can cause you to get banned on Discord:
Disturbing other Discord users. Discord prohibits users from disturbing other users when they are on Discord.
Threatening Discord users directly or indirectly. Whichever the disagreement, Discord does not allow users to threaten others.
Going offline for too long or missing to participate in most online communities. Many Discord users have complained of losing their friends after being inactive for too long.
What Happens When I Am Removed From a Discord Server?
Cases of people being removed from a Discord server do happen.
When you are removed from a Discord server, the following will happen:
All Messages will be hidden.
You will not see participants in your friend list.
You will see the person that blocked when they are online.
If you wish to access the messages received when you were on a server, you can do so by clicking on Show message if you are on a Desktop or tapping Blocked messages from the mobile application.
Conclusion
Discord has attracted gamers and students who have used the platform for collaboration.
If you can no longer text your friends on the platform and wonder if they unfriended or blocked you, this guide has indicated the signs you must check out to determine.
Frequently Asked Questions
Can you send messages to a person who unfriended you?
It depends on the Discord settings of an individual. Some people allow friends only to text them. Therefore, when you try to send a person a message, you receive a notification that the recipient allows messages from friends only. In such a case, you must send a friend request to start messaging them.
Will Discord notify a person that I kicked them?
No. Discord does not notify users when they are blocked, kicked, or unfriended on the platform. Discord abstracts from such to ensure your privacy is not infiltrated.