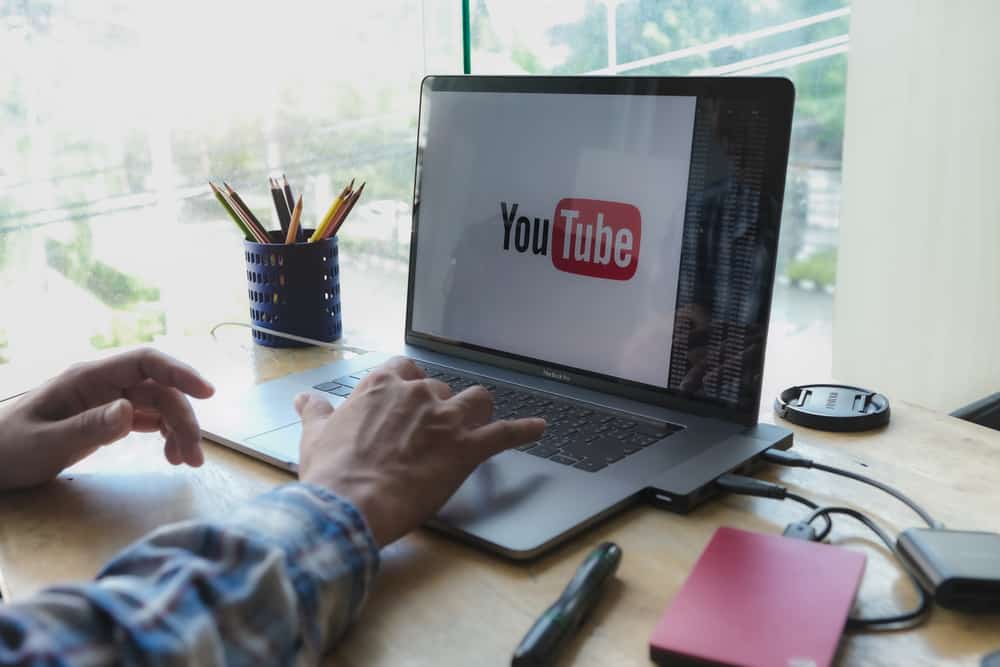 Not everyone loves it when they have to show their face when creating a YouTube video. Well, you don't have to be visible when creating YouTube content. There is an option for faceless YouTube videos, and they do pretty well.
You can monetize your channel and stand out with faceless YouTube videos, but how do you make these faceless YouTube videos?
First, understand what niche you wish to present using faceless videos. Then, find the content you want to display and decide what tool to use. How you create the faceless video depends on the kind of content you want to create. For instance, you can create faceless videos for a tutorial. In that case, you need to record a screen while adding commentary to make the video interactive.
This post introduces what faceless YouTube videos are and why people use them. Still, we will detail the steps to follow to create YouTube faceless videos while mentioning the ideal niche for the faceless videos.
What Is a Faceless YouTube Video?
When you view videos on YouTube, you find most videos have the face of the content creator to spice up the content. For instance, someone talking about motivation will likely have the video capturing their face while speaking.
Such videos tend to feel realistic and more engaging. However, you don't always have to show your face when creating YouTube videos. There is an option to create a faceless video.
Just from the name, a faceless video is one that you create without including your face. The video won't show you talking or performing something.
Instead, the video will display the intended content and achieve its goal while you are speaking in the background or simply sharing a slide show with texts on the screen.
Why create a faceless YouTube video?
You don't feel comfortable showing your face in front of the camera.
The niche you want to focus on doesn't require showing your face.
You don't have extra equipment to capture video.
You want to upload new content with minimal editing required quickly.
You are working on a budget and want to create simple, engaging content.
There are numerous reasons why you may want to create faceless videos. Whatever your reason, there are various ways to create faceless videos.
How To Make Faceless YouTube Videos
Are you ready to create faceless YouTube videos? YouTube doesn't give any conditions that restrict you from uploading videos that include your face. If your niche allows it, you can maximize faceless YouTube videos.
Here are a few ideas for faceless YouTube videos.
Slide Shows
There are numerous ideas you can present in the form of slide presentations. You only need basic editing skills and a slide presentation tool, such as Microsoft PowerPoint or a more advanced option.
Create the slide show to highlight any intended topic, such as "The best house designs," depending on your niche.
Once the slide show is edited, you can add commentary or background music. That's a good example of a reliable faceless video you created with minimal effort.
Text
Some YouTube videos are mere text with no face needed. For instance, if you are creating a lyric video, you don't need your face. You need a tool to create and present text like a slide show. The video will highlight text from start to end.
Some YouTube videos that only show text have gained millions of viewers. So, don't doubt yourself when creating such content.
Screen Capture
As a creator, you can create YouTube videos to demonstrate a concept, such as a tutorial. Many tutors have managed to utilize these faceless video ideas to create engaging tutorials and have ripped big from them.
Here, you only need a screen-capturing tool to record your screen while demonstrating a concept while speaking. A programming video is an excellent example of a faceless screen capture YouTube video.
Photos
Yes, photos are also part of faceless YouTube videos. You can use a stock photo to explain a concept in your next big YouTube video idea.
Gaming Channels
No face is needed when you want to go live on your gaming YouTube channel. Share the screen, and viewers can watch you in action.
Faceless videos only require you to identify the niche you are working on. Once you do, you can comfortably develop a faceless video using the above ideas.
Conclusion
You can create a faceless video using any idea covered in this post. The goal is to keep users engaged by displaying something on the screen, such as a screen-captured video or slideshow with or without commentary, depending on the type of content.