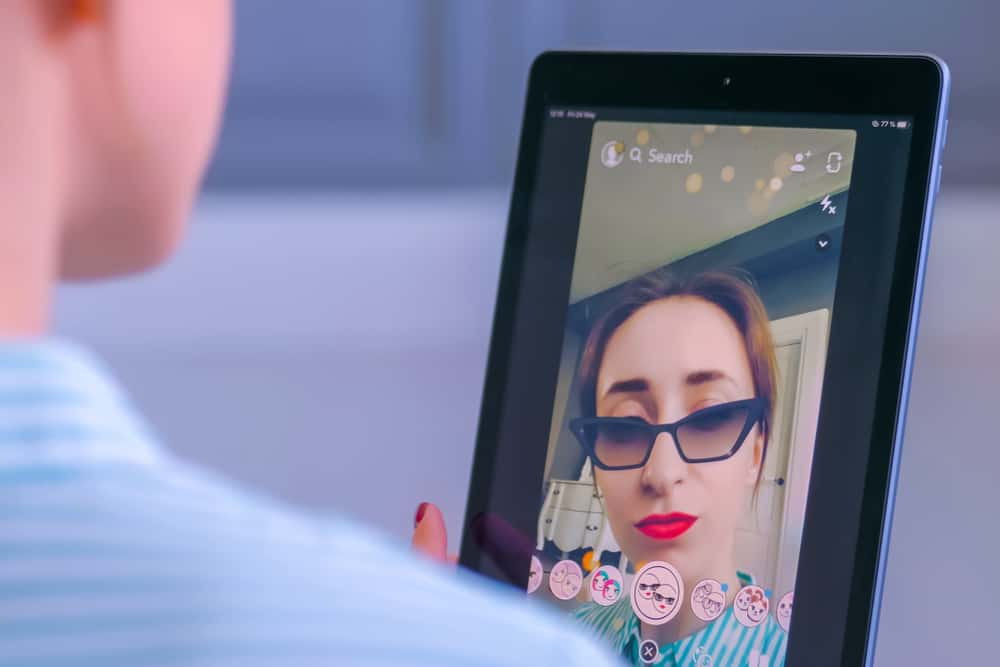 Snapchat has become the world-renowned picture-taking app. Everyone is on Snapchat, from celebrities to working netizens. The secret is in the "Snapchat filters," which help enhance your usual snap. People tend to like its photo editing filters and feature the best. Where one filter does wonders, how about applying 2 filters?
There is one easy way to apply 2 filters on Snapchat. You need to head over to Snapchat. Open your camera and take a picture or select a photo from your gallery. Swipe to apply more filters to your snap. Once you find the desired filter, keep your finger over it. Hold your finger and use another finger to apply another filter.
Let's be honest, images get 100 times prettier or funnier when you apply filters over them. On Snapchat, you get to add doodles, time, emojis, and many other add-ons to your photos. Still, when you apply 2 filters on Snapchat to your snaps, the results are on another level.
Do you want to know how to apply 2 filters on Snapchat? Well, don't hold back. Follow our guide to make your pictures edited with less effort!
How To Take and Add Two Filters on Snapchat?
Pictures turn out great when you take them from your Snapchat camera. Still, the cherry on the top is Snapchat's editing tools and techniques. Technically, Snapchat offers you to apply 4-5 filters to your images and videos. How so?
At first, you take a picture in any wanted filter on Snapchat. After that, you decorate the picture with different cute and trendy assemblings. Finally comes the stage to add two filters on Snapchat that we have already taught in the guide given below.
Here's how to apply 2 filters on Snapchat!
Step #1: Launch the Snapchat App on Your Phone
In the first step, you may need to get the Snapchat app on your phone. If you've already gotten the app on your device, launch it. If not, you can download Snapchat from the Apple App Store or Google Play Store. After doing so, head over to the next step!
Step #2: Take a Picture/Upload From Your Device on Snapchat
After opening the app, direct your camera towards the desired view. Capture the picture at which you wish to apply 2 filters on Snapchat. You can also get an image from your gallery. In this step, you just need to get the photo.
At this stage, you can utilize the menu bar on the right side of your screen. Click over the options to draw doodles in your picture. Add time and other accessories to beautify the image before applying the filters.
Step #3: Apply the First Filter to Your Image on Snapchat
Now, you have the image you wish to apply two filters to in your hands. The next thing to do is to apply the first filter. Swipe at any side to apply the filter. Swipe until you find the filter you want to add the first time to your picture. Now, stop there and head over to the next step!
You can follow the instructions and add the filters from any side. It's your call to either select filters from the right side or left side; swipe at whichever side you want to get the best filters.
Step #4: Apply the Second Filter to Your Image on Snapchat
When you're at step 3, keep your "finger over that image."
After successfully stopping the photo with one filter applied (by your finger), use your other finger to search for new filters. Swipe at the left side with another finger to apply the second filter.
Step #5: Save the Photo and Send the Snap
Now that you have achieved your desired outcome. Here you have a picture with 2 filters applied. Now, save the photo by clicking on the arrow-down button on the lower left side of your screen. Send it to your friends by the arrow on the lower right side!
Summary
On Snapchat, people exchange snaps daily. They upload stories, send snaps, and maintain streaks. When things are going great, you might notice a difference in your friend's snaps.
You both have updated your Snapchat versions, but how do their snaps have 2 filters applied. Hence, you also need to learn how to apply 2 filters on Snapchat.
Thus, we have curated a compact list of five steps to help you out during this time. Now you can apply disparate filters to your Snapchat pictures and let your friends think about what has changed!
FAQs
How to apply 2 filters to videos on Snapchat?
Go to your Snapchat. Capture/add a video to Snapchat. Swipe at any side and apply one filter. Keep your finger over the screen. Swipe left using another finger and apply whichever filter you like. Your video will have two filters applied.
How to add time to your pictures on Snapchat?
Go to Snapchat -> Click a picture. Head over to the menu bar at the upper right side of your screen. You'll see a capital "T." Click over it to add text to your picture on Snapchat.