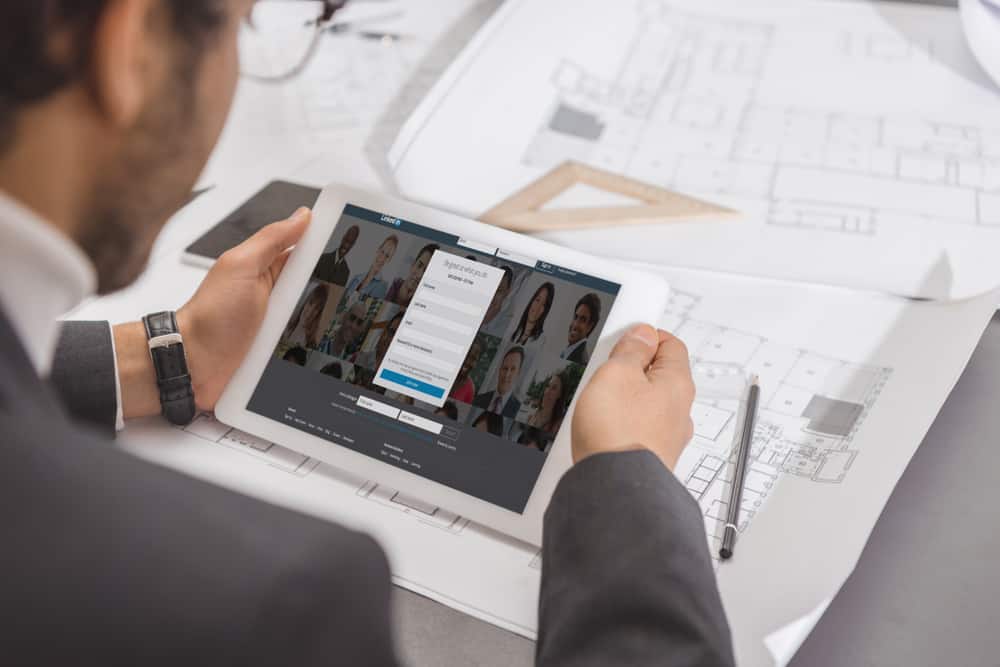 LinkedIn is one of the most used social media platforms among professionals. You can use the platform to connect with other professionals.
It has more than 500 million members in over 200 countries and territories. LinkedIn has a section called jobs, where companies post openings for job positions.
"Actively recruiting" on LinkedIn means the organization is actively looking for new employees. The company will also post jobs to recruit candidates from this platform. When you see the tag on a job posting, it means you still have a shot. You can pitch your ideas to jobs with the tag because the company will process your application.
Also, LinkedIn has many features that make it an attractive place to find a job.
For example, you can search for jobs by industry, company size, location, or salary range. You can also use LinkedIn to promote your brand by creating a profile.
When you publish articles about your skills and knowledge, recruiters will notice you.
This guide will discuss everything you need to know about how job seekers can take advantage of the tag. Also, you'll learn how the tag helps companies' recruitment process.
How To Use Actively Recruiting on LinkedIn
The best place to locate skilled professionals is on LinkedIn. A huge database of professionals standardizes the information entered by users.
This info is in predefined categories such as profile title, summary, education, and company, among others. According to their data, three individuals are employed on this site every minute. One may argue that every recruiter uses this gateway.
The actively recruiting tag is helpful for both recruiters and users seeking a job post. Thus we will tell you how companies use this tag.
Below are the processes of how an active candidate and recruiter can use the tag.
Method #1: For Active Job Seekers
If you are a job seeker, you don't need to do much as your part is to apply for jobs with the tag.
An active recruiter's job is to find you as an active candidate for the position. But, it would help if you also made your presence known to the recruiter as an active seeker.
Here are some tips to use and get the most out of this social network:
Complete your profile and do not leave any line empty.
Get in touch with other users and connect with them.
Give and receive recommendations and answers to generate more engagement.
Use LinkedIn groups to maximize your network.
Create engaging content to attract more people.
Find new jobs and opportunities.
Create connections and increase the visibility of your organization's profile
Act professional.
The success of this social network depends on developing and maintaining a good reputation.
Recruiters will notice you once you are open to finding a new position and you do some of the listed activities.
Still, you should set your account to "finding a new job" from the "open to" option on your profile.
Method #2: For Active Recruiters
Depending on the level of service you choose when you join up, businesses may use LinkedIn in various ways to hire staff.
It can be paid or organic; with the organic, you have to rely only on your network of connections. The paid option gives you more ways to maximize and be more productive when hiring employees for a firm.
When you perform an organic search, you make a job posting to attract the right candidate. But for a paid search, you have to pay for some subscriptions.
The premium subscription lets you reach out to prospects via the InMail feature. This messaging tool allows you to send messages to users who are not yet connected to you.
Yet, both hiring methods help you get the actively recruiting tag. The tag comes on your reply to applicants and outreach to prospects via InMail. Thus, if you want to hire users with the organic method, follow the process below.
Here's how to get the most out of LinkedIn as a recruiter:
Go to Linkedin on your PC to create your company page.
Click the "Work" drop-down menu beside your profile icon at the top right corner.
After that, create a job posting with a detailed description.
Track your job post by reviewing and responding to applications.
You can also actively search for prospects using keywords if you haven't found a suitable one.
You can hire from the job replies or InMail after actively searching for prospects.
When you perform these activities, you'll get the actively recruiting tag. The tag algorithm is based on your recruiting activity in the past week. An effective search and recruiting strategy on this platform, whether organic or paid, results in cost, time, and effort savings.
Conclusion
LinkedIn is a great firm hiring tool that provides HR managers access to many talents.
As a result, it is a good place for locating potential applicants for your company's open roles.
Suppose the "actively recruiting" tag is on a job ad.
In that case, it signifies that the employer is still accepting applications.