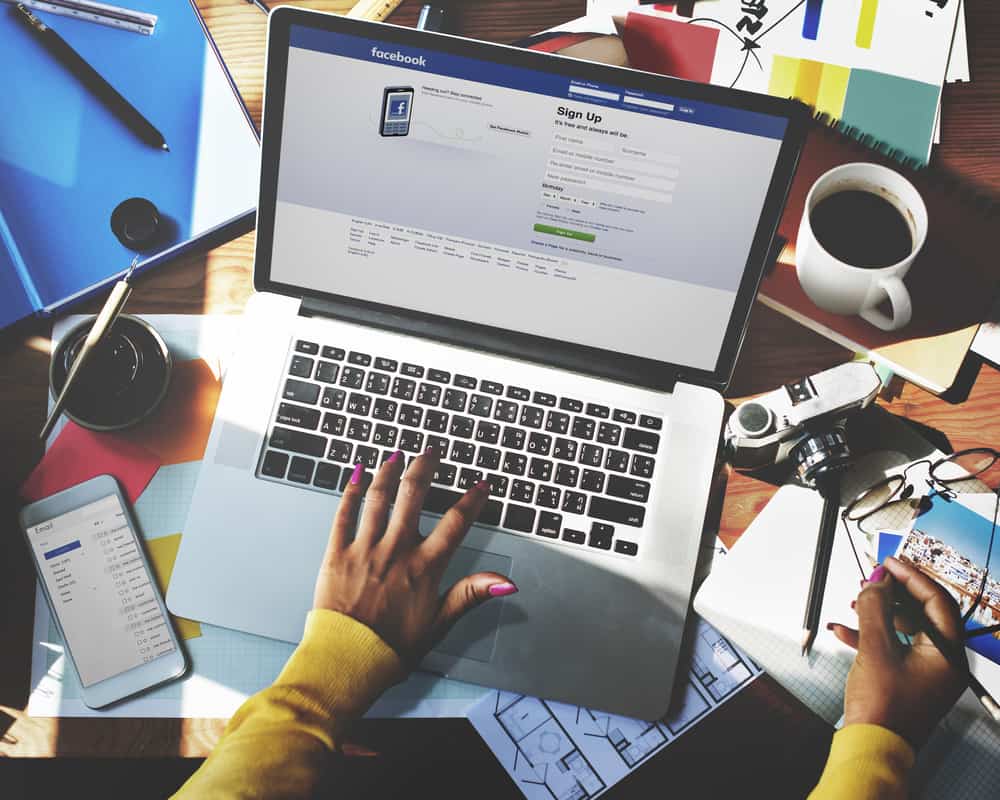 Are you still in love with your ex? And things ended badly, so you can't get updates about their life? Or that ex-friend you are interested in getting to know better without being obvious. Probably most of us have been there, and none of us wants people to know we want to know more about them. While this is officially referred to as stalking, we all just want to know more about that person; it's not that extra, and even if it's extra, can't you love watching other people's lives?
For most people, especially GenZs and Millennials, Facebook was their coming-of-age app that has all their precious memories as they grew. This information is still there, and it can be utilized. Hence, Facebook is the right place to get rare information about people.
Start with finding them by their name or phone number; then, you can check their recent photos, stories, activity, and interests. If you can't see any and they are not on your friend list, you might add them. You must be subtle while applying all these skills and not comment on or like their old posts.
This article will highlight specific things you need to know if you are being stalked on Facebook and what you should do if you want to stalk someone. Let's get right into it.
Step #1: Input Their Digits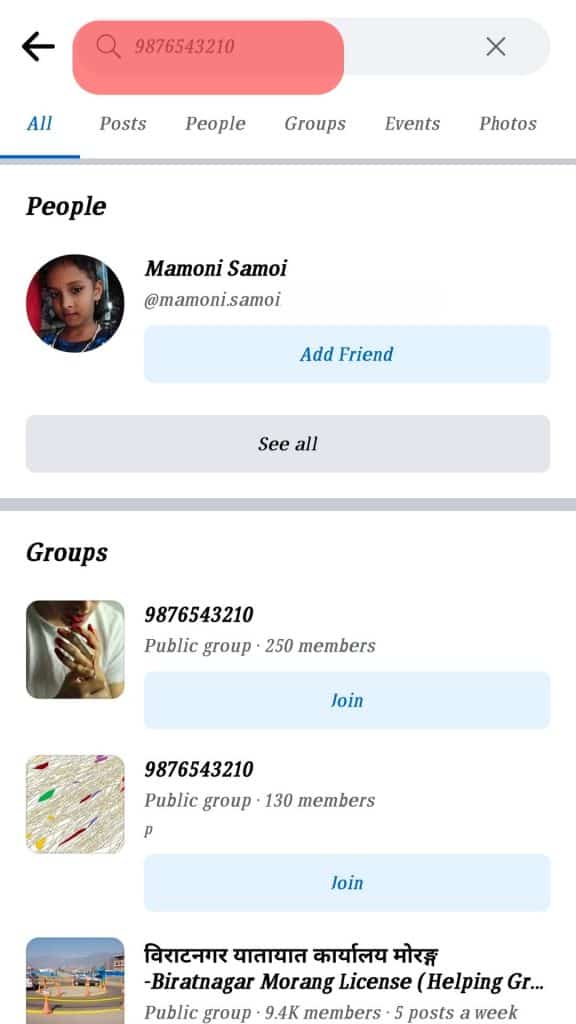 If you have the contact details of the person you would love to stalk, then you are just a step closer to getting the information you seek.
Search them by their phone number, and if the number is linked to their Facebook account, then boom, their Facebook profile will pop up. You can find out who their mutual friends are, their birthday, and even their relationship or educational history.
Unfortunately, if their phone number isn't linked to their Facebook account, you need to take a step further.
Step #2: The Name Luck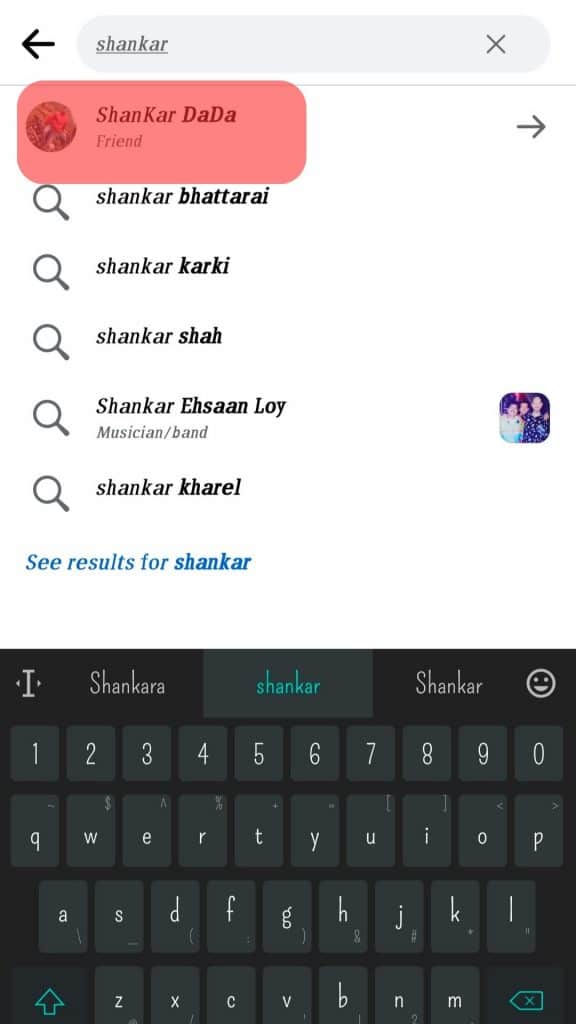 Sometimes, you have the phone number of the person you want to stalk, but the number isn't linked to the account, so nothing pops up; this is where their name comes in. Search for their names or nicknames. Facebook will list out searches that match the names. You can click on each of these profiles to see which fits your interest.
Step #3: The Recent Photos Luck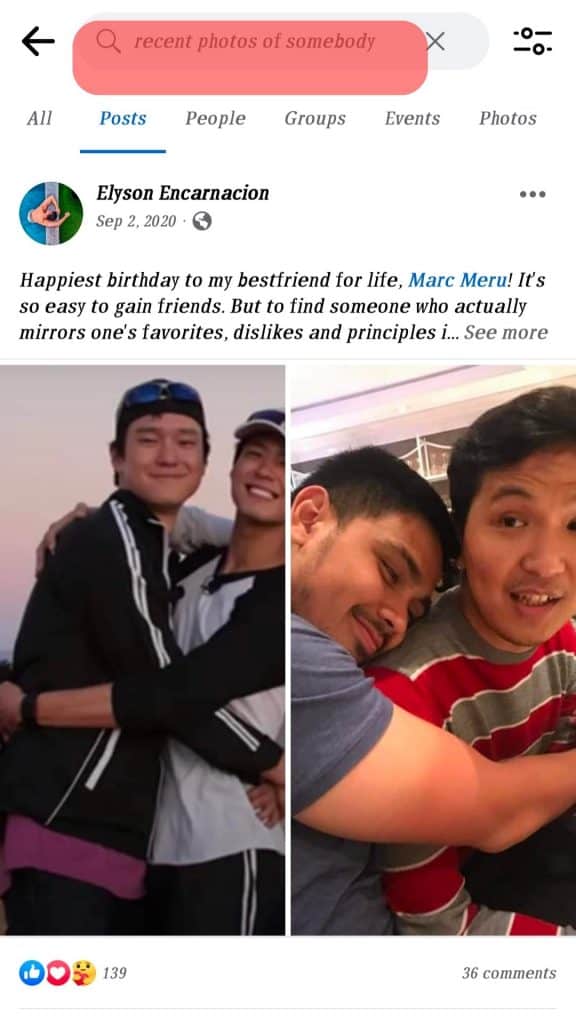 Now that you have found the profile that matches your interest, it is possible that they only have a few pictures on their profile, most of the pictures are old, or their profiles are not forthcoming with the information. This is where this step comes in.
In the search bar, type 'recent pictures of' and add the person's Facebook name; Facebook will bring the photos of that person to view, and you might even get to see what they were up to in 2011.
Input 'photos by' and add their names to see their posted photos. To see photos where they are tagged, input 'photos of' and add their names.
Step #4: The Activity Search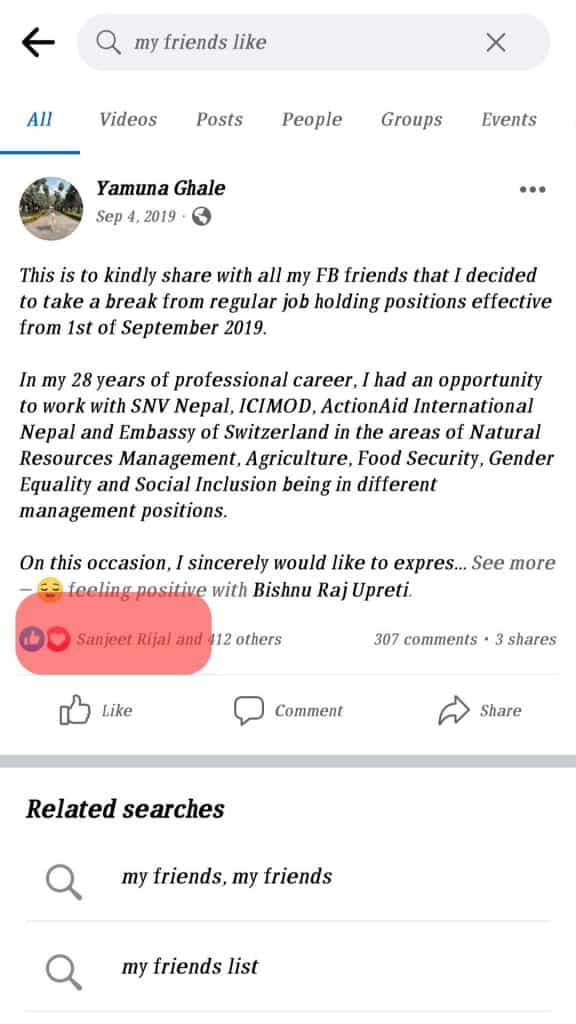 If you would love to take your stalking game to the next level, you can search for posts liked by them. It will show posts they have liked over time, and you can discover their likes and interests. They might even drop comments on these posts, and you can get to know what they think through some of the comments they drop on posts.
Step #5: The Subtle Stalk
The primary reason you are stalking and not expressly expressing your interest is that you don't want the other person to know you are stalking them. This is why you need to be subtle while at it. Don't drop comments on their pages, especially when they don't interact with you that much.
In addition, don't follow many of their friends. It will become noticeable that you are stalking them, and since you don't want to be labeled a stalker, limit your interactions. And obviously, don't like all their old posts! They will notice that and mark you as a stalker.
It is essential to let you know that you don't need to always search someone's profile on Facebook before stalking them. Once you send a friend's request to them, and it's accepted, you can discover more about them from their stories and shared posts.
Usually, people post updates about their lives on the 24-hour limited story feature. Unlike profile posts, the story feature posts will disappear after 24 hours. So, we tend to share more on the temporary space.
With this sense of security, tidbits about our lives are portrayed, which can help you know more about that specific person's day-to-day activities.
At this juncture, it is essential to give you specific tips that can help you discover if you are being stalked on Facebook. If you notice likes on your old photos by random strangers, a constant account viewing your stories, or your account has been hacked, then someone might be stalking you.
Conclusion
Stalking people is considered creepy in society, and if done, it shouldn't be done excessively to avoid a compulsive obsession with stalking people. You could end up stalking more people than previously expected.
Also, the more you stalk people, the more you come across annoying things that could disturb your mental health. Yet, stalk away if you want to, but don't cross borders and avoid stalking everyone.