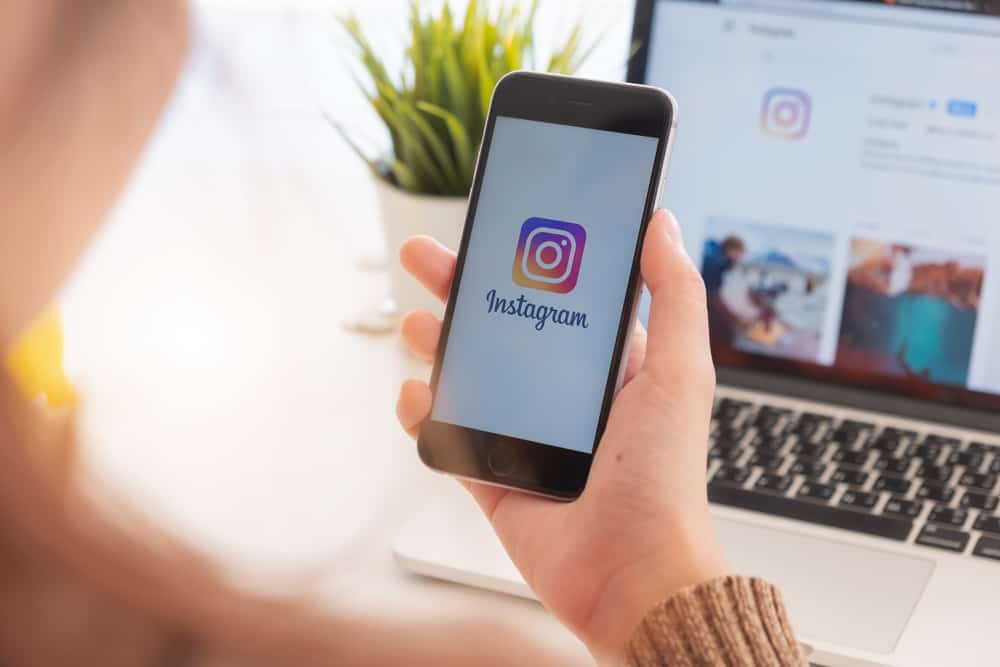 Have you tried adding spaces to Instagram captions and failed?
Adding spaces to make your Instagram caption shouldn't be such a hassle, provided you have the right guide on your side. If you are promoting an item, you need a lengthy caption, but your viewers won't see the fun in reading it unless it's formatted.
Luckily, we know various tricks for adding spaces to Instagram captions.
The recent Instagram update has paved the way for adding spaces to Instagram captions by clicking the Enter or Return keys. If that doesn't work, you can add symbols to act as the line break. The last method is to use white spaces to serve as a symbol and enable you to create a clean new line.
If you are struggling with adding spaces to your Instagram captions, we got your back. This guide will hold your hands throughout, starting with explaining why you should add spaces to your Instagram account and offering the steps you can use for that. Sounds helpful? Take a look!
Why Should You Add Spaces to Instagram Captions?
When you post something on Instagram, the caption acts as your place to explain what the post is all about.
For instance, if you are using a Business Instagram Account and promoting your products, you will need to post them often. Each post is unique, and users need to understand what each post is all about. Implying you need to add a description on your caption.
The longer the caption, the more boring it gets. The trick is to keep it neat; one perfect way is by adding spaces between lines. That way, your Instagram audience won't tire of reading the entire caption.
Again, a well-formatted caption looks professional and appealing and gives you room to add all the details without looking messy.
That said, how then is the best way of adding spaces to your Instagram caption? Read on to find out.
How To Skip a Line on Instagram
By now, you've seen the importance of adding a new line on your Instagram caption, right?
There are various methods you can use for this. In particular, this post covers three easy ways.
Method #1: Using the Enter or Return Key
The recent Instagram update gives you a reason to smile if you have trouble adding spaces to your Instagram captions. Here's the deal, you must first update your Instagram app from Play Store for Android users or the App Store for iOS users.
With the updated Instagram app, you can use the steps below to add a line to your caption.
Log into your Instagram account from your mobile phone.
Open the post where you wish to add a caption.
Type the caption and click the "Enter" or "Return" keypad button when you need to add a new line.
Continue adding your caption and repeat pressing the buttons to add new lines.
That's how to skip a line on an Instagram caption. If that doesn't work, try the other methods below.
Method #2: Using Symbols or Emojis
Symbols or emojis are easy to add to your Instagram caption and help create a line break. You can add a period (.), hyphen (-), an asterisk (*), or underscore (_). The main drawback is that any symbol or symbol you add becomes visible when you post your caption.
You can proceed with the steps below if that's not an issue:
On your Instagram account, type your caption in the caption area.
When you need a new line, click the "Enter" or "Return" keypad keys, then choose a symbol or emoji from your keypad.
After you add the emoji or symbol, click the "Enter" or "Return" keys again.
Continue typing your caption on the new line, and once done, post it.
You will note that your caption is now formatted, looks clean, and is more appealing to your audience. You can reuse the same steps for your other captions. Ensure you select a symbol or emoji that represents your caption appropriately.
Method #3: Using White Space
How about adding invisible symbols?
With this method, you add a new line by adding white spaces. Don't get confused. What we mean is a symbol like the one in the brackets below.
[             ] You only need to copy the space inside the bracket and paste it where you want to add your new line. Only paste it once between two lines that you want to skip a line between them. Your final caption will have a clean space between lines.
Conclusion
Skipping lines on your Instagram caption gives your caption an appealing look and is a good option for keeping readers engaged, especially when you want to add more information to the caption.
Luckily, this guide has presented three easy ways of adding a line to your Instagram caption.