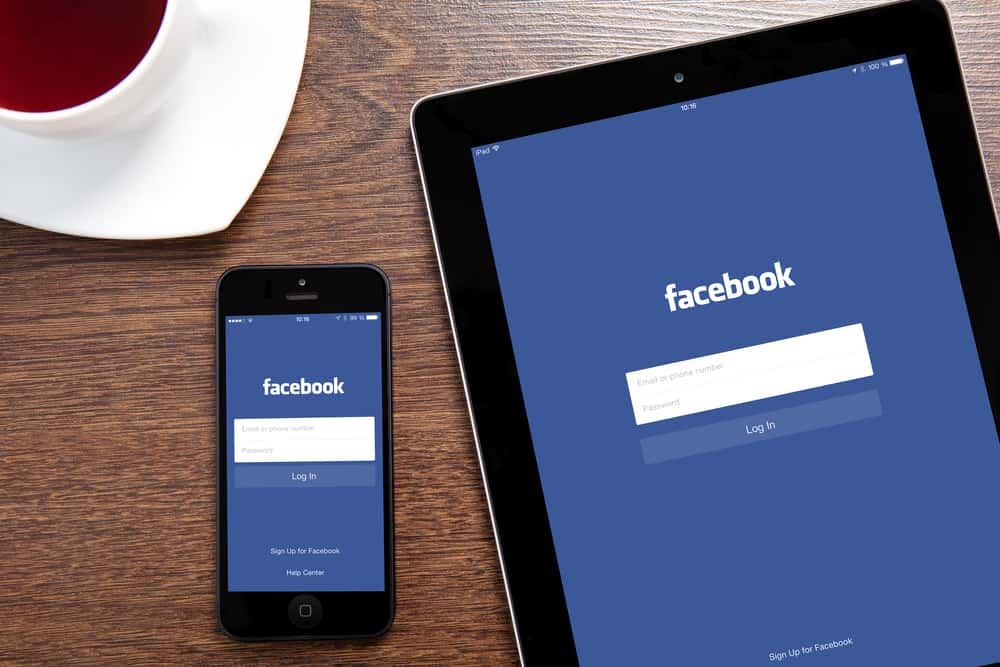 Everyone uses Facebook. Or if not everyone, most people in the world. And, when you sign up on Facebook, it generates a numerical ID for your page's URL. However, sharing that standard URL can be an inconvenience. So, your best option is to customize it and replace it. If you do not know how to change Facebook Page URL, don't worry; we will guide you.
Before discussing the Facebook page URL's customization process, let's look at what a Facebook page URL is.
What is a Facebook Page URL?
Every page on Facebook has a different URL, just like all the other pages on the internet. Technically speaking, an URL is a Uniform Resource Locator, a web address. It could be a name, nickname, or a string of random letters and numbers. Your Facebook URL is part of the web address after the https://www.facebook.com/, also known as your username.
Here's how you can customize the URL of your Facebook profile or page using both a web browser and a mobile application.
Changing Facebook Page URL
If you wish to change your Facebook Page URL, here is a step-by-step guide on how to do that.
Open Facebook on a browser. Open Facebook.com on your PC's browser and log on to your Facebook account.
Click on the arrow pointing downwards at the top-right corner of the Facebook News Feed page.

Click "Settings & Privacy" from the dropdown menu.
From the new menu that appears, click "Settings".
You should arrive at "General Account Settings" page. Click on "Edit" link next to your username to change your Facebook page's URL.

Change Your Username – Write your preferred username in the provided box. If it shows "username is available", click on "Save Changes".
Enter Your Password – Facebook will ask for your password to confirm the change. Enter your password, and you have a new URL.
Important Guidelines to Remember While Changing Facebook Page URL
During changing your Facebook Page URL, it is essential to remember the following guidelines:
You can have only one URL for your Facebook profile or page.
You cannot claim a username that someone else is already using.
Your URL can only contain alphanumeric characters (A-Z, 0-9) or a period and should have at least 5 characters.
Your URL cannot contain generic extensions or terms such as .net or .com.
Capitalization and periods do not count as a part of your URL. For example peter.jones and PeTer.jones are considered the same.
Your URL should adhere to Facebook's Terms of Service.
Few Suggestions Regarding Facebook Page URL
Here are a few suggestions from us to get the best Facebook Page URL:
Choose a Facebook URL you will be happy and satisfied with for the long term.
Keep your Facebook URL as short and memorable as possible.
Choose a Facebook URL close to your true name or the name of your brand or business, or anything that your page represents. Facebook also recommends this to make it easier for people to find you.
Summary
Changing your page or profile's URL is a great way to customize your Facebook page or profile. In this guide on how to change your Facebook URL, we have discussed changing Facebook URLs through your browser or mobile and some other guidelines regarding it.
We hope we have answered your question regarding getting a new Facebook URL.
Frequently Asked Questions
How Many Times Can You Change Your Facebook Page URL?
There is no specific limit to how many times you can change your Facebook URL.
Why Can't You Change Your Facebook Page URL?
If you want to change your Facebook Page URL, you must meet their conditions:
1) You should have a minimum of 24 likes on your Facebook page.
2) You should have at least one Facebook post posted on your Facebook page.
3) You should have a unique username for your Facebook page, which isn't being used by anyone else.
Will Changing Your Facebook Page URL Will Also Change Your Page's Name?
No, your Facebook Page URL and name are not integrated. Meaning changing the page's URL will not change its name.
How Can You Share Your Facebook Page URL?
You can share your Facebook Page URL by going to the browser, copying the web address link from the browser's address bar, and sharing it.
What Can You Do If a Username Is Not Available for Your URL?
Unfortunately, you can do nothing if a username isn't available and needs to come with another username for your URL.