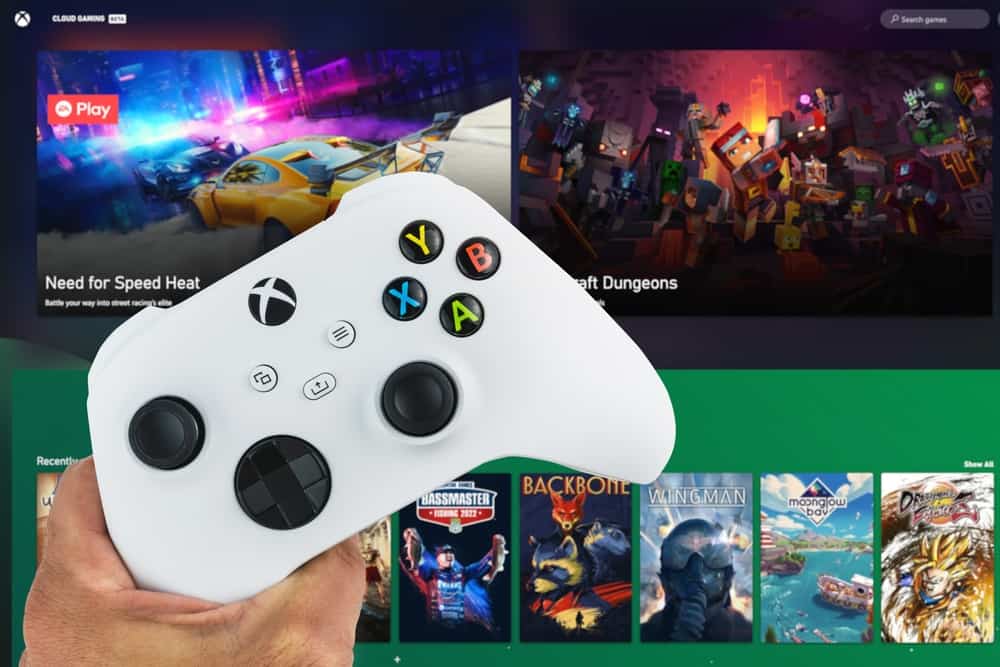 Do you want to share your Xbox game clips and screenshots with your favorite gaming community on Discord? Do you like it when some people do it, but others cannot figure out how to do it on their own?
If yes, then we can help you. There are a few steps that you need to follow, but after that, you will be successfully able to share your screenshots or game clips on Discord with your friends.
To share any Xbox game clip on Discord:
1. Capture the last 30 seconds to 2 minutes of your game or record the upcoming game moments using your controller.
2. Once captured, open the Xbox app on your mobile phone or any device you want to share your clip from.
3. Download the clip on your device to share on Discord or share directly from the Xbox app.
Let's dive in and learn the process of taking a screenshot or capturing game clips on Xbox and sharing it with your friends on Discord.
Overview of Discord
Discord has achieved immense success in this short span of time. It has garnered more than 300 million users, with 150 million monthly active users. Part of its success contributes to the gaming community that took notice of this platform on Reddit. After that, Discord became so popular in the gaming community that people started calling it a chatting platform for gamers.
Though Discord is for everyone who wants to find like-minded people to communicate on text or voice channels, regardless, it possesses more attraction to the gaming community. You can form communities or servers with other gamers to discuss their strategies, play games or share any gaming content.
Additionally, the screen sharing feature enables you to live stream your game to your friends on Discord for more fun. Not only this, Discord allows integrations with gaming platforms to enable you to display your game and also chat with your friends in real-time while playing your games. 
Overview of Xbox
Now, Xbox is the gaming console that has been churned in the labs of Microsoft and came to us during the fall of 2001. The idea behind this first console of Microsoft was to compete again the Sony Playstation and Nintendo Games.
This game console by Microsoft came with a built-in hard drive and provided realistic graphics for games. Its line of consoles includes; Xbox, Xbox 360 (2005), the Xbox One (2013), and Xbox Series X/S (2020).
Now, if you love your Xbox and love taking your game clips, then you should share them on Discord with your community. This way, you can showcase your game skills, strategy, or perhaps some precious moments to make them even more memorable with your Discord friends.
Achieving this requires elaborative steps. Let's see them!
Step-By-Step Guide To Share Xbox Clips on Discord
Here is the complete guide from capturing the game clip on Xbox to sharing them on Discord. Lucky for you, the latest Xbox consoles make it easy to capture and broadcast your gameplay.
Step #1: Capture the Game Clip
Xbox allows you to capture special moments during the game to share them with your friends anywhere you want. You can record a short snippet of 30 seconds (or more) of your game to highlight your skills or strategies to boast to your friends.
When you experience an epic shareable game moment, follow the instructions below to capture it for your friends.
Hit the Xbox button on your controller. A guide will pop up.
Now, tap on the "Capture & Share" menu at the top.
Next, select "Record what happened."
Xbox One console will automatically capture the last 30 seconds of footage of your game.
This 30 seconds footage time is by default. The good news is that you can capture longer footage. To capture game footage longer than 30 seconds:
Press "Capture Settings" under the "Capture & Share" menu.
Select any option for however long gameplay you want to capture.
You can capture the game moments of the last 15 seconds, 30 seconds, 45 seconds, and 1 minute to 2 minutes. Additionally, if you want to record the upcoming game, you can capture longer footage of 10 minutes (Xbox internal storage) to 1 hour long using an external storage device.
Xbox X/S console users can directly record the gameplay or take a screenshot with the new capture button in the middle of their console.
Step #2: View Your Captures
Once you have recorded your gameplay, it is time to view them. To view them, follow the steps below.
Press the Xbox button to open the guide.
Press the "Capture & Share" button again.
Go down to "Recent captures."
Now, you can view all your recorded gameplays to assess them for the next step.
Step #3: Share Your Game Clips on Discord
Since 2019, Xbox has improved the gameplay-sharing process than before. It is easier and hassle-free now than ever before.
As long as you have a stable internet connection, Xbox will automatically upload your game clips to its cloud storage. It makes it easier for users to access these clips on any device, including mobile phones on the Xbox app.
Launch your Xbox app on your device whenever you get the notification for the above capture availability. 
On your main screen, tap on the books icon at the bottom.
Now, tap on the game clip.
Next, you can tap on the "Share" button to share to any social media platform, or you can tap on the "Save" button to download it on your device.
Let's download the clip on our device to share on Discord. Once you have downloaded the clip, you can share that clip on any server or private messages on Discord.
Click the plus icon next to the Message field and select the above-downloaded video from your Photos app.
Conclusion
It is a comprehensive guide to recording any game clip on Xbox and sharing it on Discord. Try this out to share your special game moments with your friends on Discord to showcase your skills to impress them, or just have a good chat with them.