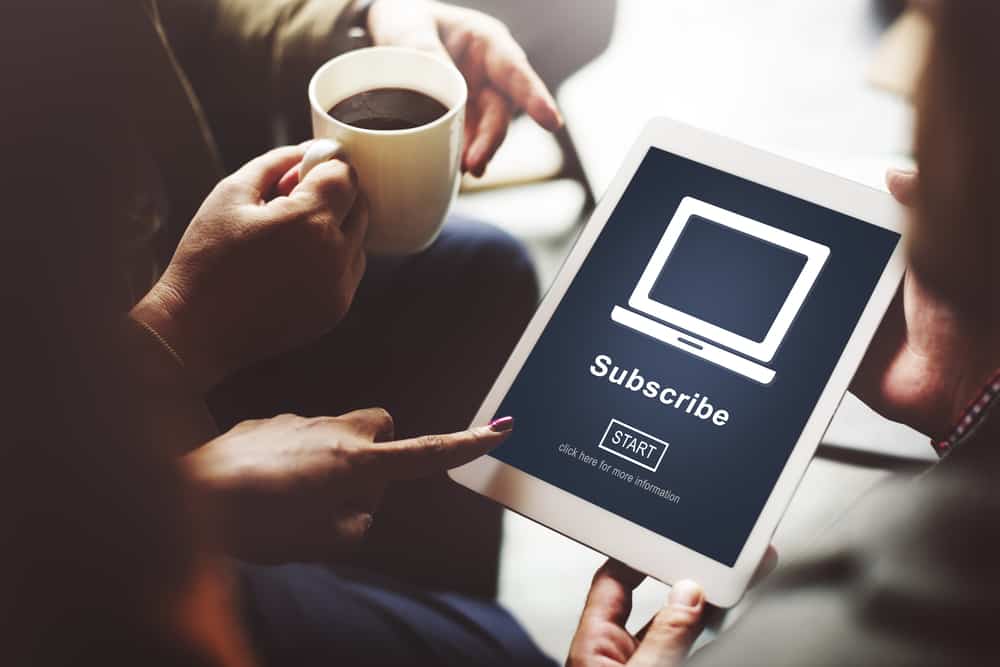 Social media is a world where numbers have a lot of precedence. Quality has taken a back seat, while quantity determines success. You can see how celebrities and brands strive to grow their followers to look more popular.
Off course, not all of their followers are fake, most grew organically, but you can spot fake followers tactfully concealed among the genuine ones.
Messaging platforms were far away from all these hassles until Telegram came up with the "channels" feature, and with it came the subscribers count.
When numbers reflect anything, it creates the anxiety of achieving more numbers to appear more successful. We assume you are here because you want to fake your Telegram subscribers. If yes, then allow us to help you out!
You can use any third-party service to get fake subscribers for your channel. These fake subscribers can instantly shoot up your subscriber count on the Telegram channel. Note that fake subscribers are bots and inactive accounts that Telegram can detect and delete. Besides, they will not have any impact on your content's engagement. Additionally, get virtual phone numbers to create fake Telegram accounts to create new subscribers.
Let us walk you through different mechanisms you can use to grow your Telegram subscribers organically and also the fake way. Keep reading to learn more.
Telegram Channels
No messaging platform before, like OG WhatsApp or Messenger, has channels feature like Telegram. There are so many things missing in traditional messaging apps that Telegram introduced in a bid to revolutionize everything.
So, the channel is a feature unique to Telegram. If you have a business, brand, or personal brand, you can create a channel around it. Similarly, you can create channels around particular topics or themes like food, gaming, makeup, or whatever you fancy.
Anybody having a similar interest can find your channel and join it. These people who join your channels are your "subscribers."
Why Subscribers Are Integral?
Like YouTube, the more subscribers you have, the better it looks for your channel. These subscribers can watch the content and like or react to them (depending on the owner's settings). Like YouTube channels, you have view counts on Telegram as reflected by the eye icon next to your post.
If you have a business, brand, or personal brand, the Telegram channel feature can enhance your reach.
You can directly communicate with your audience – share important news or updates related to your brand or provide customer relation services. Additionally, you can communicate promotional materials to keep your customers in the loop of the latest developments in your brand.
Similarly, if you have a blog or personal content that you want to promote, you can create its channel. Whoever enjoys such a niche can come to join your channel, where you can post the latest updates related to your blog.
Since Telegram has 700 million monthly active users and is one of the most downloaded apps in 2022, you can position your business or brand to a larger audience.
Now, if you want to grow your business via the Telegram channel feature, you must try to grow your audience organically.
The more people subscribed to your channels, the bigger your reach. Your visibility increases with more people flocking to your content, and so does your brand awareness. All these generate the lead for your business and turn into sales. Besides, with more views, you can earn a few more bucks through advertisement and affiliate marketing.
Moreover, when your popularity increases, people can find you on other social media platforms, increasing your reach and opportunities.
An unlimited number of users can join your Telegram channel. However, Telegram groups have a limit of 200,000 members. Also, only channel owners can post on their channels, while subscribers cannot.
How To Grow Telegram Subscribers | Organic vs Fake
There are two ways to grow your subscriber count on Telegram. The first way is organically, and the second is to buy or fake it. Let us discuss each one by one.
Grow Your Telegram Subscribers Organically
There are some ways you can grow your Telegram subscribers organically.
Add people from your "Contact list" or "People Nearby" feature and invite them to subscribe to your channel.
Promote your channel on other social media platforms.
Collaborate with other channels to promote their channel on yours and vice-versa (cross-promote).
Advertise your channel.
Host giveaways to motivate people to share your content and attract a new audience.
Create high-quality content to catch the attention of more and more people interested in your particular niche.
If this seems a cumbersome job to you, you can buy subscribers.
How To Get Fake Telegram Subscribers
Numbers always attract human beings. We gauge the success of anything based on numbers. This theory is prevalent on social media as well. Followers/subscribers, likes, comments, and views are the perceived parameters of the success of any business, person, or brand on Instagram, Facebook, TikTok, YouTube, Snapchat, and others.
So, if you think having fewer subscribers on your Telegram channel does not give much impressive look to your Telegram channel, and all your efforts went into drains to organically grow your subscribers, you can fake them.
You can fake subscribers on Telegram in two ways.
Telegram has strong stances against bots accounts. If it detects it, it will start deleting your subscribers. So, you may end up losing many fake followers.  
Buy Telegram Members / Fake Accounts
You can buy fake Telegram subscribers for your channel. These are generally robot-generated or bot accounts and not active users, so they will cost you as low as your one Starbucks latte. They will look real with real names and profile pictures, but they will never get online after subscribing to your channel.
So, buying them will not impact your content engagement drastically as they will only enhance the subscribers count.
When you buy fake subscribers, your account grows instantly. For example, in one day, you can have more than 100k followers, which is part of the problem as Telegram does not approve these activities.
However cheap it seems, you will lose your fake members quicker than you imagine. So, try to avoid it. Additionally, these do not add any value to your channel except numbers.
If you insist, you can go for any service that claims to offer real-like fake subscribers, which we do not condone.
You can try any third-party service like SidesMedia, AppGeyser, adby, and GetAFollower. Besides, you can get these services from freelancers on Fiverr that claim to get followers and subscribers on your various social media platforms.
We do not approve of buying fake followers or subscribers as they do not add value to your social space. They may sound cheap, but Telegram is smart enough to detect them. Plus, some may claim to give you legit followers, which is more of a manipulation. So, use your discretion while choosing any service and choose wisely.
Create Fake Telegram Accounts Using Virtual Phone Numbers
It is for the long haul. You can use any virtual phone number service like Burner, Hushed, Line2, etc. Now, create multiple Telegram accounts using different virtual numbers, and subscribe to your channel on Telegram with these new accounts to increase your subscribers.
It is a very cumbersome job and exceedingly expensive as these services are not free.
Takeaway
If you have started something new, it is better to give your heart and soul to it rather than look for shortcuts. These fake followers or members can be your shortcuts to make your channels or profiles look more handsome, but they are not sustainable solutions.
Your ultimate goal should be growth and success in monetary terms. Fake followers are not the way to go about it. So strive to grow your Telegram channel the legit way for more success in any platform.