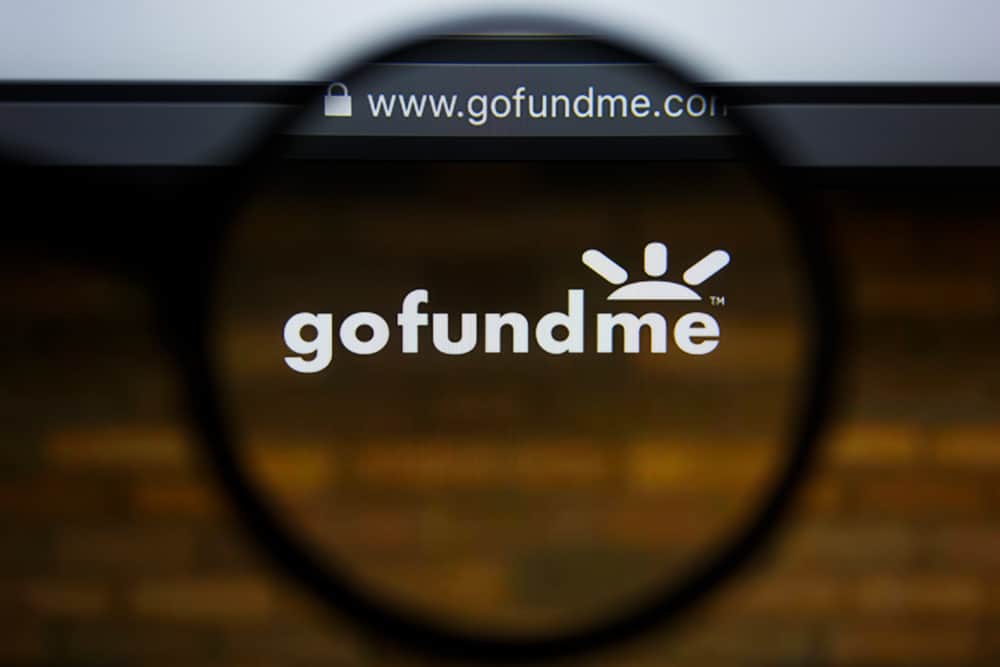 Several causes require donations from the public, and there are platforms with which you can make that happen. GoFundMe is one of the biggest fundraising platforms used by Americans, where they can share their links for donations across several platforms. You can also share the link on Instagram, and it's relatively easy to do so.
You can share your GoFundMe link on Instagram on your bio, Instagram story, as a caption, or as a post. You simply have to copy the link from your GoFundMe page and paste it to the platforms provided by Instagram. On your captions, stories, and bios, users can click the link that will take them directly to the donation page.
In this article, we'll see how GoFundMe is efficient for donations and how you can share your link on Instagram.
What Is A GoFundMe?
GoFundMe is a for-profit fundraising platform created in 2010 and operating in 19 countries. The platform has gained popularity over the years and has become one of the choicest platforms for donations. GoFundMe takes 2.9% + $0.30 on donations to stay operational, and so far, the platform has raised over $9 billion.
To get a link to invite people to donate to your cause, you'll be required to sign up on the platform and enter the required details before your link is formed. Firstly, you'll need to set a fundraiser goal, give a backstory as to why you require the donations, and add a photo or video to support your cause.
After this action, the platform will create a link you can share by email, text, and social media. You can take donations, thank your donors, and withdraw funds from there.
How Do You Share GoFundMe Link On Instagram?
Instagram has hundreds of millions of active users daily and is one of the best platforms to seek support for a fundraiser. There are also more than two ways to share your link, making it a good platform. The ways to share your link include sharing it on your Instagram story, sharing it as a post, and sharing it in your bio.
How To Share GoFundMe Link On Your Instagram Story
Instagram stories are excellent for sharing a GoFundMe link, as you can continue to post every 24 hours until you reach your target. Viewers can also directly click your link to take them to your donations page and contribute to your cause. Furthermore, you can add a photo, video, or song with the link for better effects.
These are the steps to sharing your GoFundMe on your Instagram story:
Launch your Instagram app.
Tap on the "Your Story" icon.
Select a photo or video that will serve as the background to your link.
Select the LINK sticker from the stickers available in the Sticker tab.
Add your GoFunMe link.
Once you do, select where you want the link to stay on your photo or video. When you're done, you can click the arrow button to post and share your story.
Remember that the story will only last for 24 hours after posting. You can create another story after one expires till you reach your goal.
How To Share GoFundMe Link On Your Instagram Post
Instagram posts are great for sharing GoFundMe links as you can create graphics, videos, and photos to aid your cause. You can create reels to explain why you're having a fundraiser and how far a specific donation will go in assisting your cause. However, since you can't post a link directly on your visual content like stories, you can add it to your captions.
Here are the steps for any device to take to create a post and add a caption that includes your GoFundMe link.
Launch your Instagram application and sign in.
Tap on the "+" icon at the top of your feed beside the message icon.
Click on "Post" and select (a set of) photos and videos that will support your cause.
Add filters if you wish and click on Next or a right arrow.
Write a caption with your GoFundMe link and tap on Share or a checkmark.
With this option, you can also share it on other social platforms, including Twitter and Facebook.
How To Share GoFundMe Link On Your Instagram Bio
This option lets you keep your GoFundMe link permanently on your profile page, where you can refer people to click and make a donation. To add your GoFundMe link to your bio, follow these simple steps:
Launch your Instagram app.
Navigate to your profile page by clicking the profile icon to the far right of the bottom navigation bar.
Tap on "Edit Profile."
Add the link to your bio and click the checkmark to the top right of the page.
Conclusion
You can use these options to share a GoFudMe link on Instagram effectively. The fun part, you can use all three to maximize your reach!