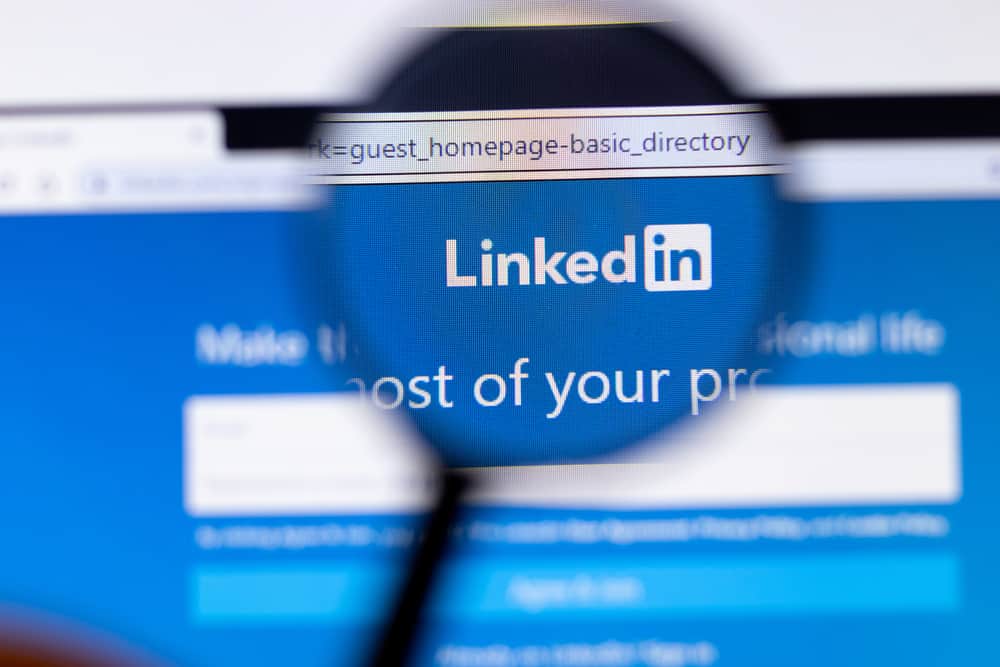 Taking part in seminars, programs, and projects allows you to become better at what you do.
Learning new skills can be very useful in your career, and LinkedIn can be a fantastic place to highlight what you've picked up.
If you've been trained in a specific area, it's an excellent opportunity to show off what you've achieved.
One effective way to show off is by adding certifications to your LinkedIn profile, which can be done in simple steps. First, ensure your "Licenses & certifications" section isn't hidden. After that, on your profile, scroll down to "Licenses & certifications" and click the "+" icon in the upper-right corner of the section to add your certifications.
There are no limitations regarding the number of licenses and certifications you can add, so feel free to add as many as you want. But make sure they are relevant to your expertise or what you want to be known for. You don't want to confuse people or give them the wrong impression!
Where to Add Certifications on LinkedIn?
Certifications are a great way to show your expertise and knowledge on a specific topic or skill, so they can make your LinkedIn profile more attractive. They can help you build your credibility, so you must find some time to participate in events or activities that can earn you a certification.
Certifications have a place on your LinkedIn profile, so make sure that you put yours only in that section to make it easier for others to see all of them. Putting them in many different areas of your profile might take you nowhere, as people may not see many of those certifications at all.
Here's the step-by-step process of adding certifications on LinkedIn.
Step #1: Make Sure Your Certifications Are Showing Up on Your Profile
LinkedIn allows its users to show or hide sections on their profiles. To be able to add certifications on LinkedIn, make sure that the "Licences & certifications" section is showing.
If you don't see it, scroll up to the top, click "Edit profile & URL", and then click the toggle button next to "Certifications" to make it appear on your profile.
Step #2: Go to the Licenses & Certifications Section
Now that the "Licenses & certifications" section is showing up on your profile, it's time to add your certifications on LinkedIn!
This step is simple because you need to click the plus sign in the upper-right corner of the section and then provide the important details about the certification.
Step #3: Tell People More About Your Certifications
When you click the plus icon, the "Add license or certification" window will pop up. It's time to tell people more about your certifications.
You will be asked to provide these details:
Name of the certificate.
The issuing organization.
Whether the certification has an expiration, and if so, when.
The date when it was issued.
The credential ID.
The credential URL.
You must only specify the certificate's name and the issuing organization. Nonetheless, if you want to impress others with your certifications, it's better if you don't leave anything blank. Once you're done, hit "Save".
Where Can You Get Certifications?
There are many institutions that provide certifications, but you can also get one by taking courses offered by LinkedIn itself.
LinkedIn Learning is a platform for professionals who want to improve their or their team's skills. It provides on-demand courses in business, technology, and creativity.
The instructors are, without a doubt, industry experts, so if you add a certification from LinkedIn Learning, it may be more impactful compared with the ones that were issued by small organizations. You can learn more about LinkedIn Learning here.
But it uses the subscription model, so it's better for long-term learning. If you're just looking to obtain one certification, you can also take online courses on platforms like Udemy, Skillshare, Thinkific, and Teachable. Some platforms and organizations offer free courses, too. Ask the people around you or use search engines to find them.
Conclusion
LinkedIn is the most-used social media platform by professionals. Currently, there are 830 million people on the platform, and they are either trying to be thought leaders, building relationships with important people from different industries, looking for jobs, or giving people jobs.
Having a strong LinkedIn profile can take you far. So whether you want to grow your professional network or be surrounded by many opportunities that can improve your career, you must take the time to put all the impressive certifications on your profile to catch people's attention and reach your career goals much faster.
After finishing a course, training, or any educational program, certifications are obtained. You have to pass a test of some kind, so do your best!