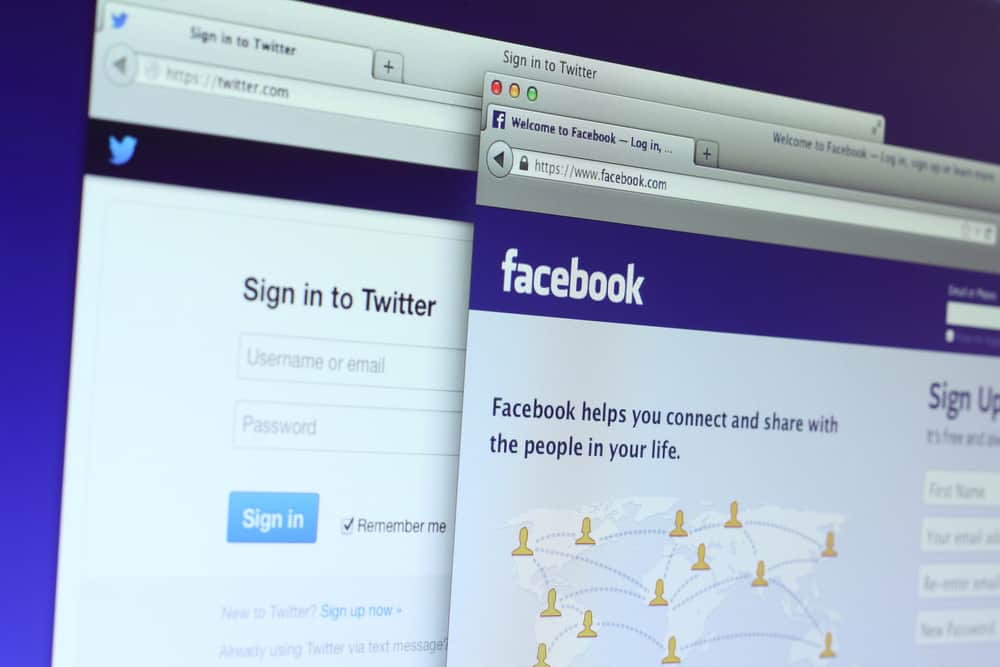 Will it be alright if I term Twitter as a 'choosy' platform? It is easy to share videos across other social media networks. But, it is impossible to share Facebook videos on Twitter directly.
You can share a Facebook video on Twitter by first downloading the video using third-party apps like All Video Downloader and then posting it on Twitter.
The video should meet Twitter's regulations. Most tweeters prefer watching live videos rather than clicking on links to redirect them to Facebook. This guide explains how you can share your Facebook videos with your Twitter audience.
How To Share Facebook Videos on Twitter Using Third-Party Apps?
Facebook is yet to allow its users to download videos directly from its platform. You need to use a third-party application for this. Luckily so many exist, both paid and unpaid versions.
However, be very careful when installing third-party apps for downloads on your device. The best way to identify a genuine one is by going through the app's reviews. 
If you opt for a paid version, do your homework. Find out if the app does the job or is useless. 
Examples of third-party video downloaders for Facebook:
Video Downloader for Facebook
MyVideoDownloader
FastVid 
All Video Downloader 
FileMaster
Here is a simple method to download your Facebook videos using any third-party app:
Open Facebook on your favorite browser.
Navigate to the video you would like to post on Twitter. 
Click on the three dots in the top right corner of your screen.
Select the "Copy link" option.
Paste the link you copied to the third-party app and download the video.
Navigate to Twitter and log in.
Click the "Tweet" button. 
Click on the image icon and choose the video.
Click on "Tweet." 
Once you click on 'Tweet,' your video will be posted on Twitter. Twitter also allows you to describe your video. However, this isn't mandatory. 
You can also tag other users in the video. But avoid doing this aimlessly. Not all Twitter users like being tagged in videos they don't resonate with, regardless of who you are. 
Otherwise, you risk being warned publicly. Others might block you without telling you your mistake. 
The above method often works for most people as you can customize the video to your liking. Most importantly, you want to tick all the boxes. Otherwise, you will have many failed attempts.
Twitter's Video Requirements
Twitter won't let you upload a video if it doesn't meet its requirements. Be keen on the video format, length, and file size.
The maximum length should be no more than 2 minutes and 20 seconds.
How To Share Facebook Videos on Twitter Using Links?
The method below will help you share a link to a Facebook video. The tweet will be in the form of a link and not a video like in the procedure above. Tweeters will be forced to click on the link to be redirected to Facebook to watch the video.
Avoid using this method if you want direct engagement on the tweet. When users click the link, they might decide to share their opinion or engage with it on Facebook. Meanwhile, you intended to get traffic on the tweet, not the Facebook video. 
Also, most Twitter users will hardly click on search links. Social media has changed so much, and spammers are increasing daily. Tweeters refrain from clicking such links for fear of being hacked. 
Check out the procedure to use below:
Open Facebook on a browser of your choice.
Find the video you would like to post on Twitter. 
Tap on the three dots in the top right corner of the video.
Tap on the "Copy link" option.
Navigate to Twitter and log in. 
Click the "Tweet" button. 
Paste the link you copied.
Click on "Tweet." 
Twitter doesn't post the video. Instead, it posts it as a link. It is what you and other users will see. Most tweets with such video links from Facebook don't have a lot of engagement. 
The first method might appear longer, but it is the best to use. Tweeters can see the video on their timelines. They can also watch it from there without leaving the app or needing a third-party app to watch the videos. 
It is the best approach If you are starting out on the platform.
Conclusion
Twitter has strict regulations on video requirements on its platform. The rules and limits cut across text, video, and photo content. 
Breaking any means you can't upload or share the video until you rectify it. Often, the adjustments will include trimming it to the required length or below the limit.
Also, you might have to use the correct video format and alter the file size to be within the Twitter terms. While at it, ensure you post videos that don't violate Twitter's terms and conditions.