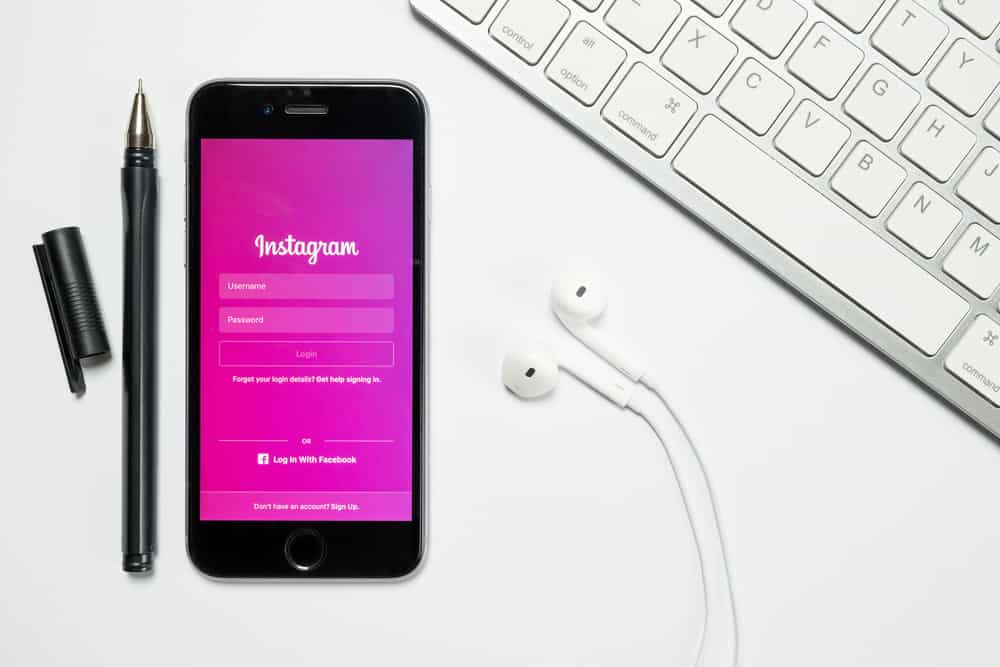 Did you know that a tag provides more discoverability for your products? It's one of the most effective marketing techniques. You can use a tag if you're trying to expand your market and reach more customers. Tags encourage customer and business interaction. But is there a limit to the number of people you can tag on Instagram?
A majority of Instagram users don't know that a limit to tagging exists. Instagram moderates the number of accounts you can tag on a single post or comment. You can add up to 20 tags per post. There is also a limit to how many accounts you can tag in a single comment and story. 
There are a few tagging rules to abide by before rushing to use the Tag feature on Instagram. We'll talk about tags and limits to tagging users on Instagram. So, let's begin by talking about Instagram tags. 
What's Tagging on Instagram?
Instagram tagging involves adding a clickable username, product, or location to a post. Instagram groups them into three categories.
User Tag
When you add a clickable Instagram profile to a post or a comment, Instagram calls its user tagging. 
Location Tag
You can link a location to your post. Instagram categorizes such a link as a location tag. When you tag it to a post, your post will emerge among the search results when a user searches it. 
Product Tag
You can link your products to an Instagram post. Instagram classifies such tags as product tags. 
Instagram Tagging Restrictions 
Instagram allows you to tag your friends on your posts, comments, or stories. It's a tool that lets you engage with your friends or customers if you run a business account. 
However, a user can tag a maximum of 20 friends per post. Maxing tags on every post may put your Instagram account on the spam radar. It may reduce your engagement level or expose your account to a shadowban. Or the worst-case scenario, a permanent block. 
Use the tag feature every two to three days, and don't max your tags, especially if your account is below 10k followers. 
How To Add Tags on Instagram
User Tag
There are different ways to tag a friend on Instagram. 
Method #1: On a New Instagram Post
Launch your Instagram app. 
Tap the boxed plus sign at the top and select a post to add a new photo or video. 
It'll direct you to your gallery. Select a photo you'd wish to share. 
Edit the picture and fill out the captions. 
Before publishing the post, click "Tag people." 
Tap where you'd want to position the tag and type or search for a username. 
Tap the username and click "Done" to tag a friend.
Complete the process by hitting "Share" to publish the post.  
Method #2: On an Existing Post 
Tap the Instagram app icon. 
Tap the profile icon in the bottom right corner and open a post. 
Click the three dots in the top right corner and select "Edit."
Click "Tag people" and enter the username.
Tap the "Done" to finish up the process.
Method #3: On a Comment 
Add your comment to a post by clicking the speech bubble icon. 
Tag users by typing "@" and follow it up with the user's username.
Tap "Post" to publish the comment.
Method #4: On an Instagram Story
Open Instagram and swipe right.
Take a photo or choose one from the gallery.
Click the "Aa" button at the top. 
Input "@" within the story or click "Mention" and type your friend's username.
Complete the process by clicking the username once it appears.
Click "Done" and publish the story.
Location Tag
Method #1: Linking Location Tag to a New Post
Add a new Instagram post by launching your app, tapping the plus sign on your launch screen, and selecting a photo from your gallery. 
Edit the picture and click "Add location."
Type or search your location. 
Tap the location and click the "Share" option to complete the process. 
Method #2: Linking Location Tag to Existing Posts 
Access your profile page by tapping the profile icon on your launch screen. 
Locate the post and tap it. 
Click the three dots. 
Select "Edit" and click "Add location…"
Search for the location and choose the correct one.
Tap "Done" to complete the process.  
It's a Wrap
A tag is an effective tool you can use to increase your Instagram engagement levels. Be aware of your limits. You're allowed to tag a maximum of 20 users per post.
You can link a user, location, or product to your post. But remember, aimless tagging is a risk and may jeopardize your account. It brings exposure. But do it cautiously. 
FAQs
Is it possible to untag yourself from a photo?
Yes, you can. Here is how to do it. 
1. Tap your username on the video or photo. 
2. Click "Remove Me From Post" or "Remove."
Tap "Yes I'm Sure" or "Remove" to confirm the action.