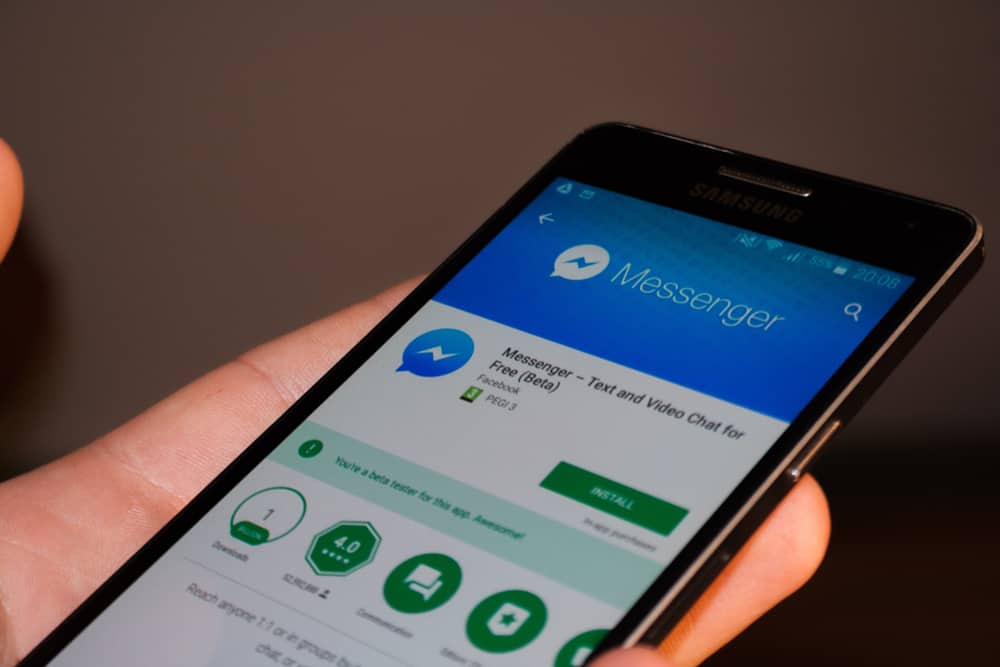 Many businesses rely on platforms like Facebook Messenger to communicate with potential clients.
You can add the option for instant replies on your Facebook Messenger. When a client contacts you via Messenger, and you are unavailable, they will receive automated responses on your behalf.
That way, the client will feel acknowledged before you reply to their messages.
Automated responses are common for most businesses that use Messenger as their communication option. To set up Instant Messenger, open your Facebook Page and access the "Inbox". Locate the "Automation" button at the top and click on it. Find the "Instant Reply" switch and turn it on. Select "Messenger" as the platform, then compose your automated response in the Message text area. Lastly, save the changes.
By the end of this guide, you will understand what instant Messenger means, why you need it, and how you can set it up. That way, you won't lose clients even when you are aware.
What is Instant Messenger?
Your response rate is one factor you must consider when you have a business. Clients love it when they can message your business and get a quick and helpful response.
While most companies use Messenger to connect with clients, being available all through, especially for small companies, is challenging.
However, you can use automated replies to guide the clients before you can respond to them. Instant Messenger is the automated response sent whenever someone messages your business.
The automated response aims to buy you time, so you can respond to the client when available without making the client feel unappreciated
Most auto replies are short, welcoming, and helpful. As a client, getting an automated response helps act as a guide and assurance that your message has been received.
How To Set Up Instant Messenger
To set up automated replies via Messenger, you must be the page owner, admin, moderator, or editor. Once that is considered, follow the steps below to set up instant Messenger for your business.
Open your Facebook account, preferably on a browser.
Go to your Business Facebook Page.
Open the "Inbox".
Locate the "Automations" button at the top and click on it.
On the left sidebar, click on "Instant reply" and toggle on the "Instant reply" switch.
Click the checkbox on the same window to select "Messenger".
In the Message area, add the automated response that your client should get whenever you are unavailable.
Preview the sample of the auto-reply on the right.
Once satisfied with all the settings, click the "Save Changes" button.
Your automated Messenger reply is now set up. When clients visit your business Facebook page and send you a message, they will receive an auto-reply before you respond to them.
With automated replies, your clients won't feel like you are unresponsive. Their satisfaction matters; keeping them vibrant and composed with automatic responses is an added advantage for your business.
Conclusion
Messenger is a convenient platform to use whenever you want to communicate with friends, family, and clients.
When you have a Facebook Business page, you can connect Messenger as your messaging platform.
Moreover, you can set up Instant Messenger such that your potential clients will receive automated replies before you can respond to them.
This post covers steps to guide you in setting up your automatic responses.
Frequently Asked Questions
Should you use automated replies?
Being available throughout to respond to clients is impractical, especially for a business that is starting up. However, you can set up automated replies to keep the clients composed before you can respond to them. Besides, it doesn't hurt to have automated replies as one way of welcoming your clients to your business and assuring them that you care about them.
How do you set up Instant Messenger?
Open your Facebook account and access your Facebook Business page. Open your inbox and click on the "Automations" button at the top. Navigate to the "Instant Reply" section and switch on the option for "Instant reply". Select Messenger as your platform, then compose the message you will use as the auto-reply. Lastly, save the changes.