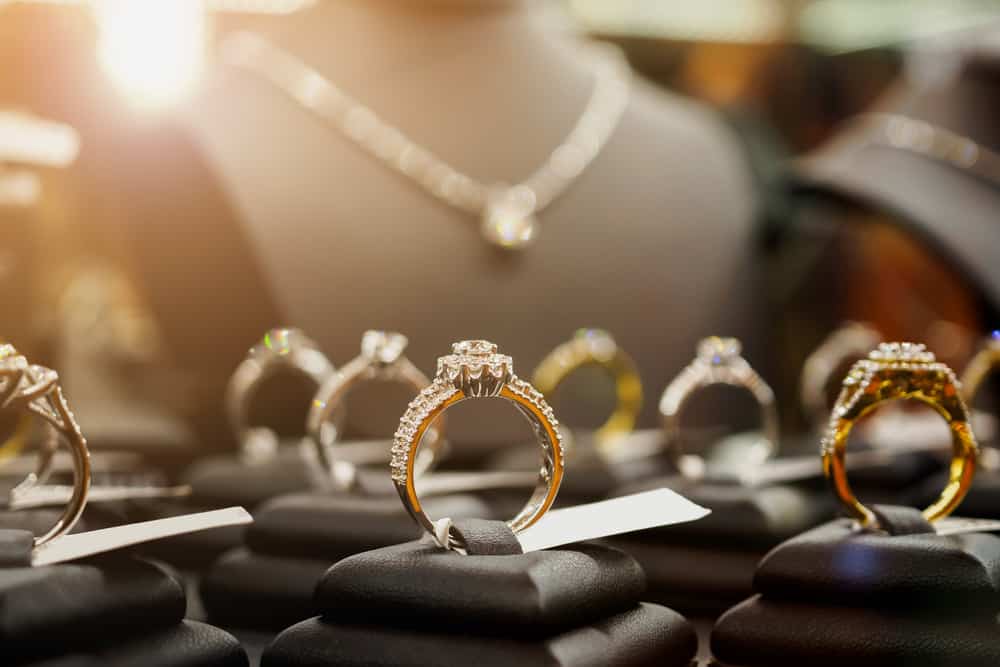 So you finally mastered jewelry making. With your craft in check, all you need now is to profit from it. Of all social media platforms, Instagram has to be the best place to start a business. But how can you sell jewelry on Instagram?
Selling jewelry on Instagram initially involves registering an Instagram Business Account and setting up shop details. The manner of selling your products is a whole art in itself that involves being a reliable and responsive seller.
In this article, we'll try to uncover why you should sell your jewelry on Instagram and how to do it.
Why Sell on Instagram?
It's a no-brainer. Instagram is one of the most popular social media platforms right now. With all those people, there sure are a lot of clicks to go around. But does that translate to business potential and marketability?
You bet it does. Instagram boasts some of the following statistics regarding their business platform:
90% of people on Instagram follow a business.
2 in 3 people surveyed say Instagram enables interaction with brands.
50% of people are more interested in a brand when they see ads for it on Instagram.
With the potential magnitude and reach of the platform, Instagram may just be the place to go for your budding online jewelry business.
The Instagram Business Account: A Necessity?
Why should you sell on an Instagram Business account, though? How does it differ from a regular account? There are several notable advantages:
Instagram Insights – Understand who is engaging with your business. Get a serious breakdown of profile views, demographic, audience activity, and more.
Professional Dashboard – Track your performance. Access and discover other tools for your business.
Instagram Shop – Showcase your products. Upload a product catalog. Tag goods. Process sales. Note that this is an exclusive Instagram Business account feature.
The Basics: How To Set Up Your Business
Starting a business may be intimidating. But creating an Instagram Business account isn't that difficult. Here's a quick guide:
Creating an Instagram Business Account
On your profile, go to "Account" then "Settings." From there, tap "Switch to Professional Account" then "Continue." Just choose a category for your business, then tap "Done."
Those are the basics! For details on other account info, head over to their website.
Fill Your Shop Details with Commerce Manager
Now you can start setting up shop! The Commerce Manager is a handy tool that allows you to fill in the necessary details for the actual conduct of your business. Here are some of the things you can do:
Check-out Method – Choose how you want your customers to complete their purchases.
Sales Channels – Select where you want your shop to appear, whether on Instagram, Facebook, or both.
Products – Create or link an existing product catalog to your shop.
Review – Review the details of your shop before sending it to Instagram for approval.
The Art of Selling Jewelry
Everything is set. Now all you need to do is sell. But before diving in, it's best to be armed with the knowledge that can set you apart early on. Preparation is the key to success, after all. Here are some tips on the art of selling jewelry
Maximize the Platform
The perk of being on Instagram is that it's built for user engagement. All the tools you need to captivate an audience are there. The only thing you need to do is know what they are and use them effectively:
Tags. Be memorable, accessible, and relevant but don't be too general. A good hashtag should resonate with your brand image and the niche you are trying to target. Expect to get more engagement if your content lands on the top spot for a hashtag.
Shoppable Posts and Stickers – the seller's best friend. This feature allows you to showcase your items on posts and stories with direct links to product information and price. This enables your customers to seamlessly buy what they like from your store.
Posts, Stories, Highlights. Shake up your content. Instagram isn't just about the photos anymore. Find other ways to showcase products in stories and highlights. Maybe, you can share a trendy vibe with a chic necklace in a story. Maybe, you can save a highlight on your bio featuring your catalog. There are just so many things you can do.
Who Am I: Brand Image
What sets your jewelry apart from other stores? Online selling is also about promoting a unique brand image. You need to give an identity to your product line. No matter how good of a quality your jewelry is, it won't sell if it's bland.
Give your products a soul. Sure, maybe your products are top of the line. But what does it all mean? Giving a soul to your product means resonating with the experiences of your customers. Maybe, your jewelry is for the free-spirited. Maybe, your jewelry is for the nostalgic fashionista. Ultimately, it's about telling the story of your products. A good story sells.
Promote an aesthetic or vibe. With the soul comes the unique feel. That is an aesthetic or vibe. It answers the question: what is the view or lifestyle behind your jewelry? An effective aesthetic is demonstrated by the creativity and look of your posts. For example, a lifestyle brand would showcase a necklace under the auspices of an urban-looking office setting. It's about being visually cohesive with your posts.
Talk to your niche. Don't forget; this is all about the customer. If you can't yet develop any of the previous characteristics of your brand, you can start with the customer in mind. To whom do I want to sell my products? A niche answers this by providing you with your audience's specific characteristics and traits. Knowing this alone can inspire the story and vibe you want to associate your jewelry with.
Build and Nurture a Community
The transaction doesn't end at check-out. A good seller knows that a current buyer is still a potential buyer in the future. A current buyer may even be the key to a wider reach for your brand. Building and nurturing a community is key to growing your jewelry business:
Post consistently. Posting consistently shows that you are active. If your followers are constantly exposed to your content, it will be easier for them to recognize your brand. Familiarity can then breed a community.
Respond to comments. Engaging with your audience shows that you care. When you recognize their concerns, you build on your image as a trustworthy seller.
Be genuine. A general pitfall in selling is overdoing it—no need to be overly zealous when engaging customers. If you just say what you need to say, that may be enough to leave a good impression on their experience transacting with you. They are then more likely to come back for more.
Final Words
Setting up a jewelry business on Instagram is fairly simple. Just follow this guide, and you can start in no time. The challenge is in the act of selling itself.
But if you just put in the work of building and trusting in your brand image while taking time to engage your audience, this will be a profitable venture.