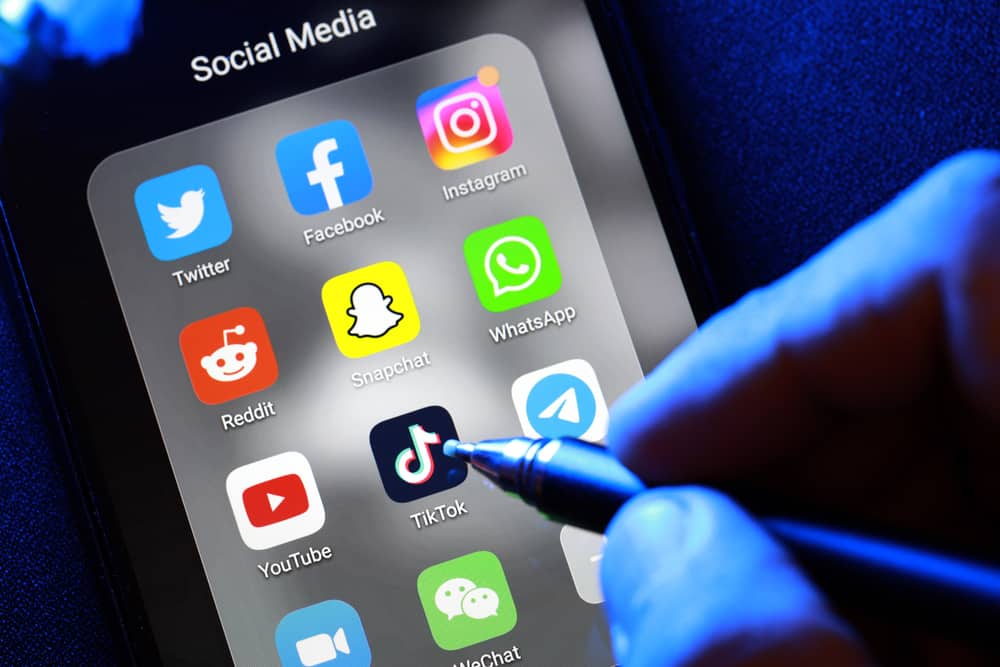 TikTok has become one of the biggest social media platforms globally, with over 3 billion downloads on Android and iOS devices combined. The platform is video-based and allows people to express themselves in videos 15 seconds to 10 minutes long.
You'll find everything on the app, from cringy content to stellar performances. However, some people make their content private, restricting the public from viewing them.
People on TikTok make their accounts private for various reasons, and on such accounts, you'll see a notification telling you that the account is private and you should follow them to see their videos and likes. This is the most obvious and only solution to viewing a private Tiktok account. However, other alternatives might get you close.
Most people make their accounts private on TikTok and any other social platform for privacy and security. They want to control who sees what they do or simply do not want any form of attention on their videos.
In this article, we'll see what private Tiktoks are, why people make their Tiktoks private, and the other alternatives you can use to view private Tiktoks.
What's a Private TikTok?
A private Tiktok account restricts just anybody from seeing content you post and your likes. Owners of a private TikTok account can have just their friends and family on their followers' list and will be the only ones with access to see their content.
The reason for owning a private Tiktok varies among individuals. It could be to keep the creeps out for an underaged or sensitive TikTok user, to avoid unnecessary attention from total strangers, or even to keep out unwanted or unsupportive family and friends. Other times, some accounts are plainly for posting offensive and humorous content popularly known as dark humor.
Identifying a private TikTok account is relatively easy by viewing a person's profile. Tiktok will display a box that says you should follow the account to see their videos and likes. The only way you can get away from this restriction to see their videos is to follow them, which will be sent as a request to the private user.
If the user deems it fit that you should be a part of their followers to see their content, they'll accept your request, and you can go ahead to watch their videos, comment, and like as you please.
If you want to follow a private account, you'd have a better shot if you know the person personally. You should also be aware of the content the person posts before you want to follow the account.
Ways To View a Private TikTok
There are about five ways to view a private TikTok account, and only one of the ways is sure. The rest are sneaky and might not work. To get the best of well-hidden content, these are the methods you can use.
Method #1: Follow Them
This is the surest way to view a private TikTok account. As established earlier, your following request will need approval from them. Search for the account's name, click on follow, and wait for them to accept your request.
If they accept your request, their profile will become visible to you, and subsequent videos will show on your "following" page.
If your request is not accepted, it's probably best to give up and move on. This will save you time and dignity not to look like a creep.
Method #2: Use Another Account To Follow Them
If the first method fails, it's probably because they recognize you and don't want you to be a part of the community. You can have better luck creating another account and sending them a follow request. If you're lucky not to be suspected as a fake account from a known person, you might get to view their private TikTok.
This method is not advisable, and you could come off as a creep if the user recognizes your account. Your account could be reported and banned from TikTok.
Method #3: Try Following Them on Other Social Platforms
There's a possibility the person posts some of their TikTok content on other platforms. Try following them on there, and you might get lucky in seeing their content.
Method #4: Use a Friend's Account
If you have a friend familiar with the person whose content you want to see, you can use their account to follow them. However, this method should be used with care as it can violate TikTok's terms and conditions.
Method #5: Use a Fanpage's Account
Most celebrities have fan pages or accounts dedicated to them. If a celebrity's hidden content is what you're trying to see, you have a good chance of seeing plenty of it with fan pages.
Conclusion
These methods will help you gain access to private TikToks, but you have to be careful in approaching methods that are not following them outrightly!