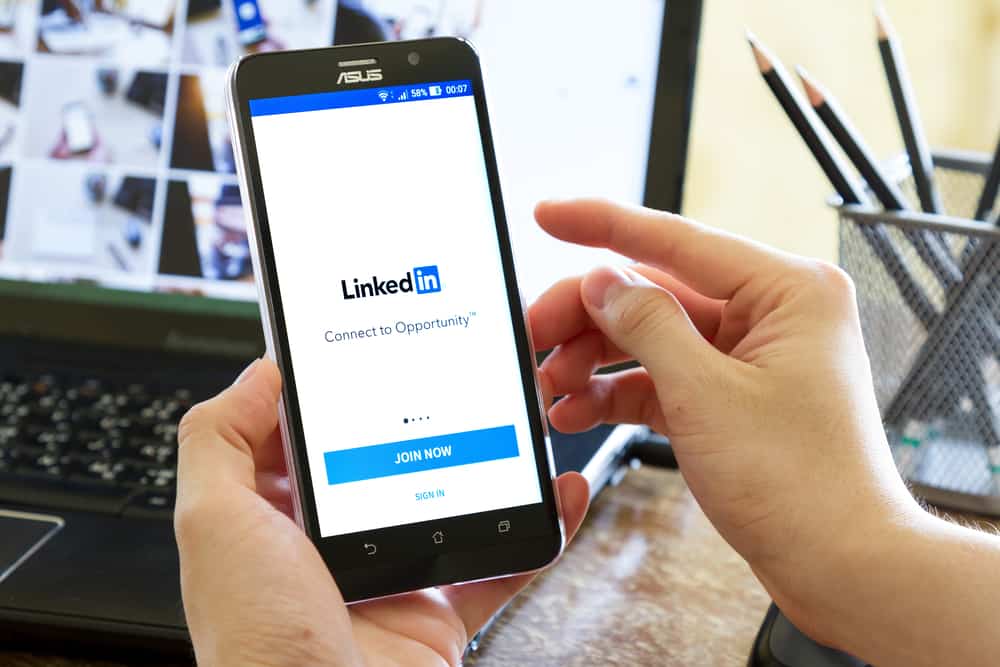 LinkedIn is the platform to meet professionals, attract potential employers, and establish yourself as an authority in your career field. The platform lets you build a resume online that markets you as experienced and skilled in your field. You can also meet people with the same career path as you and follow them by connecting. However, it's not every time you'll see the connect button.
If you don't see the "Connect" button on the page of someone you want to follow, there are several reasons why that may be. The most common of these reasons is that the person you want to connect with has their privacy settings set to private. It could also be that the email you're using hasn't been confirmed, and several other reasons.
This article will detail why you can't connect with people on LinkedIn.
What Are LinkedIn Connections?
Unlike following people or asking for friend requests on some top social platforms, LinkedIn lets you stay in touch with people using a "connect" feature. It's a career-oriented platform; your credibility and authority will improve the more connections you get on the app. These connections mean people love what you do in your field and want to follow your posts, think pieces, and experiences.
If you're new on LinkedIn, you'll be asked to specify your role and describe yourself so people in a related field can view your work and connect with you. A connection with someone on LinkedIn can make all the difference in your career. People who want to work with you will start by sending a connection request, as well as people who seek mentorship and several other career-related purposes.
You can get a LinkedIn connection in a few easy steps, including the following.
Launch your LinkedIn application or use the desktop site.
Search for the person's name and tap on the result to open their profile.
Tap on "Connect."
Wait for the person to accept your connection request.
Depending on the person's settings, you can send them a message before connecting to tell them why you'd love to connect with them. Or, you can send a thank you message after they've accepted your request if messaging them wasn't possible before the connection.
However, sometimes you might not find a connect button on the person's profile page. The following header will explain why you might not be able to connect with someone on LinkedIn.
Why Can't You Connect With Someone on LinkedIn?
LinkedIn, like any other social platform, requires an internet connection to achieve some functions, and connecting with people is one of them. Hence, if you find a connect button on a person's page but the connection request won't send, try resetting your internet connection before sending another request.
However, if it's a case where the "Connect" button doesn't appear on their profile page, these are some of the reasons why that may be.
The Person's Privacy Settings
This is probably the most common cause of a lack of connect button on people's pages. Some people get tired of the connection requests and resolve to make their accounts private to stop them. Unfortunately, these people usually already have many connections, and all you can do is follow their posts and LinkedIn activities from afar.
Your Email Confirmation
If the email you entered while registering on LinkedIn isn't confirmed/verified yet, there's no way you'll be able to send a connection request. Typically, you should get a confirmation mail when you open your account, but if you didn't, follow these steps to verify.
Sign into your LinkedIn account on a desktop.
Click on the Me icon at the top of your homepage.
Click on "Security & Privacy".
Tap on "Sign-in & Security," and click the email addresses section to add email.
Tap "Send verification" for previously entered email, or "Resend Verification Link" if you are adding a new email.
With these, you should verify your email and get the connect button.
You Already Have a Pending Connection Request
You might have already sent the person a connection request that they've not accepted or have declined. If they did, you might not be able to connect with them anymore.
You Already Have Them as a Connection
You might not have the "connect" button because you're already connected with the person. You can check this using the 1st, 2nd, or 3rd icons beside connections to confirm. You can also try sending them a message to confirm.
What Should You Do if You Still Can't Connect?
If you still can't connect with someone after the above-listed options, there are a few other alternatives to apply. These include:
Send an InMail to notify the person you've been trying to connect with.
Follow their page instead of connecting.
Join a group on LinkedIn that has the person you want to connect with as a member.
Conclusion
These are the reasons known why you can't connect with a person on LinkedIn and the solutions to apply. If it's beyond these proffered solutions, you can send a mail to LinkedIn support to resolve the issue.