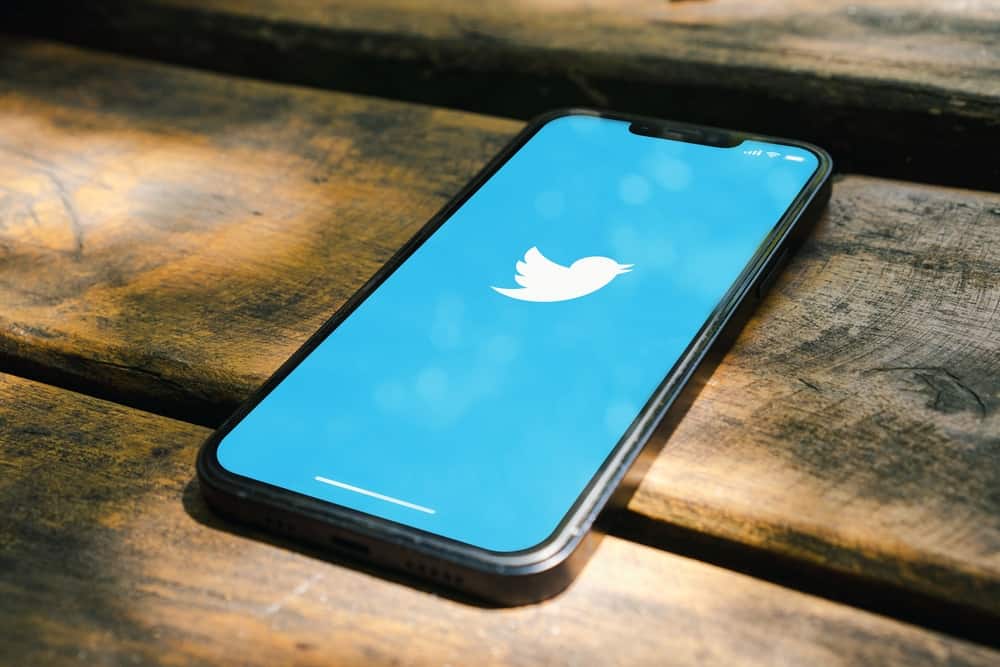 Twitter is a social platform where you can express your feelings and thoughts without a filter. It's also an excellent platform for several content creators to share their works in threads or single tweets with their followers. However, getting good engagement on Twitter means you know when your followers are most active, implying you need to make tweets at times your followers are sure to respond.
You can schedule a tweet on your mobile device for a time you know your followers will engage. First, you'll need to use a third-party app or request the desktop site of Twitter on your mobile device. Either of these options will let you compose a tweet and set a date and time you want it to go out.
In this article, we'll see how you can schedule a tweet in complete detail.
Can You Schedule A Tweet Normally On Your Mobile Device?
Twitter app does not let you schedule a tweet generally on your mobile device. Either on an iOS or Android device, when you launch Twitter app, you can only send your tweets immediately or save them to drafts. However, people have been scheduling tweets for years now, but primarily by using a desktop/laptop to tweet.
Web Twitter will give you an additional option to schedule a tweet once you log in. As it's absent on the Twitter mobile app, you can only schedule tweets using alternatives, including using your mobile browser or integrating your account with a third-party app.
How To Schedule A Tweet On Mobile Using Your Mobile Web Browser
You can indirectly schedule a tweet by logging in to your Twitter account from your phone's browser. However, you'll need to request the Twitter desktop site from your mobile browser to access the scheduling option. You can do this either on an Android or IOS device.
If using an Android device, follow these steps to schedule a tweet on your mobile.
Open Twitter on your mobile browser and log in.
To the top right corner of the mobile browser or bottom right, click the menu icon that'll be represented either by a three-dot or three-line icon.
In the menu options, tap "Request desktop site" or "Desktop site."
Wait for the desktop version of Twitter to load.
Tap the calendar icon below the tweet writing section to schedule your tweet or thread.
The calendar icon will bring scheduling options involving the date and time you want the tweet to be published. However, if you're using an iPhone device, Safari will be the default browser; you can follow this process.
Launch the Safari application.
Enter the Twitter URL and log in.
Tap the "aA" symbol beside the address bar.
In the open menu, tap the "Request desktop website" tab.
Schedule the tweet you want with the calendar icon below the tweet bar.
How To Schedule A Tweet Using Third-Party Apps
If you cannot make a tweet using the above options, you can use third-party applications or online tools to schedule your tweets. For example, TweetDeck is a useful tool that lets you better organize, track, and engage your tweets in real-time. The online tool is owned by Twitter and is quite helpful in scheduling a tweet.
If you want to schedule a tweet using TweetDeck, you'll also need to access it through your web browser on your mobile phone. Open your preferred search engine and go to TweetDeck and follow the necessary process.
Firstly, you'll be required to log in to your Twitter account.
Tap on the new tweet icon in the top left corner of the page.
Compose a tweet.
Tap on "Schedule Tweet" below your draft.
Enter the date and time you want the tweet to be published.
Tap on "Tweet at xx:xx."
Your scheduled tweet is not limited to an original tweet by you. It can also be in reply to a tweet, and it can have images, GIFs, or a video. Also, you want to note the expand button if you're replying to a tweet, so you'll have the option to add an image, GIF, or video. Furthermore, if you're composing an original tweet and do not see the schedule tweet tab, expand the draft window if it's minimized.
With TweetDeck, you can check on your scheduled tweets via the scheduled tweets panel. Generally, when you schedule a tweet, it'll direct you to the panel, but it's also accessible by tapping the clock icon at the side of the homepage. In addition, you can delete a scheduled tweet in this panel or edit it by tapping the pencil icon.
When editing, you'll be taken to a maximized draft view to change things in the tweet or the scheduled time and date. Once the planned time for the tweet reaches, it'll be published, and you can track your engagement also on TweetDeck.
If you're not familiar with TweetDeck, there are other third-party apps or online tools which are mostly paid for that you can use to schedule a Tweet. However, you'll need to be careful as these applications will have access to your passwords and other Twitter data.
Conclusion
This guide gives you everything you should know about scheduling a tweet. Of course, you can skip most of the processes involved in planning a tweet on your mobile by getting on a laptop. However, if a mobile device is all you can access, then this guide is all you need.