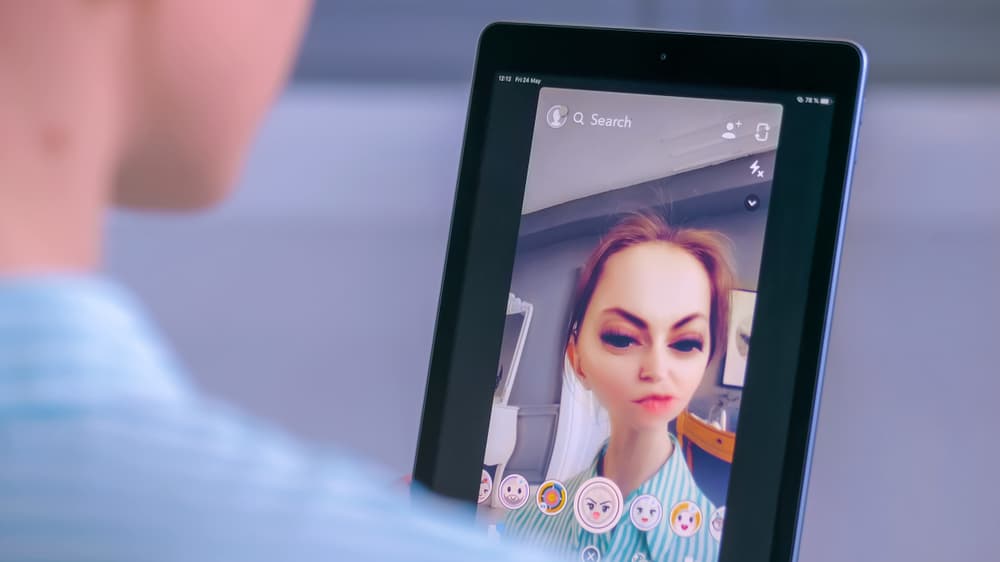 Snapchat filters have been the talk of the town for their funny, dreadful, and creative filters. They help you express yourself and do a lot of fun activities with your friends. Recently, the scary face Snapchat filters have been making the rounds on Snapchat. Do you also want to pull a prank or make your friend's blood turn blue?
There are two ways to do a scary face on Snapchat. The first and most predicted way is to search the scary face filter on Snapchat and pick whichever appeases you. If your friends have already used the scary face filter, you can ask them to send you the filter. Also, you can scan the code of the Snapchat filter to get a scary face.
Snapchat filters are an excellent way to form amicable relationships. It shows a positive side of yours. Therefore, it's an ideal deal to share your scary face selfies with your friends on Snapchat. Still, to get there, you need to know how to do a scary face on Snapchat.
In this case, we are happy to offer our service. Here are two verified ways to assist you, step by step, to apply scary face filters on Snapchat.
How To View and Use Scary Face Filter
Snapchat has evolved over the years. There were times when you needed to wait for new filters until they came on your profile. Now, you can search up the filters and scan their code through your phones. "Scary Face" is one fine choice for a good laugh when it comes to filters.
It's time to make your friends quack in their boots. How crazy will it be when your friends randomly open your snap and skip a heartbeat? Here's how you can do a scary face on Snapchat.
Method #1: Search Up the "Scary Face" filter
In this method, you'll see how to do a scary face on Snapchat by searching. Here are a few steps you need to follow to get a spooky selfie:
Launch the Snapchat app.
Click on the face icon on the right side of the ring.
Swipe Up or click on Explore.
Type Scary Face into the search bar.
Choose the Scary Face Filter you want to take.
That's how simple and easy it has become to do scary faces on Snapchat. If this didn't help, then don't stress. We've shared a link and Snapcode to one of the latest scary face filters on Snapchat.
You can also search for other types of Snapchat filters in the same way. If your friend can't find the filter you've used, you can also share the filters with your friends. To do that, Go to filters in the same way. Keep a long tap on the filter you want to share. An option will appear "Send to Friends." Tap on it.
Method #2: Scan the "Scary Face" Snapcode
This section will teach you how to scan Snapcode. Scanning this particular Snapcode gives you one of the scary face filters. Scanning other filter Snapcodes works the same. Here are a few steps that you can follow to scan the code successfully:
Open the Snapchat app and then open the camera section. You'll need to use a back camera.
Scan the image given below on your phone. Point the camera to the Snapcode. Tap and hold your finger on the middle of the screen for a few seconds. 
NB! This is applicable only when you scan this code from a PC or another phone.
In case you're using a phone on whom you have Snapchat Installed. Follow this link, and you'll be directed to the scary face Filter.
Conclusion
Scary face selfies go into trend and become the headline best the time of Halloween. Still, how great is it that you don't need to do the makeup and get dressed to take scary selfies anymore. The Snapchat filters are here to do the job.
We have listed two methods to do a scary face on Snapchat. Follow the guide to make your mates scared to wits!
FAQs
How to open monster face filters on Snapchat?
You can go to your Profile > Filters > Browse. Type "Monster Face" in the search box. All the filters with monster faces will appear in front of you. Select whichever you like and take a selfie.
How to get Halloween Snapchat filters?
You get a lot of relevant spooky filters when Halloween is just around the corner. However, if you want your selfies to be scariest, here are some famous searches to get monster face filters on Snapchat. Such as MY-DARK-DREAMSx4, Candy Face, Frail, cute leopard, abomination, Ghost, etc.
You can copy the name. Then, go to Profile > Filters > Browse and paste the name in the search bar.