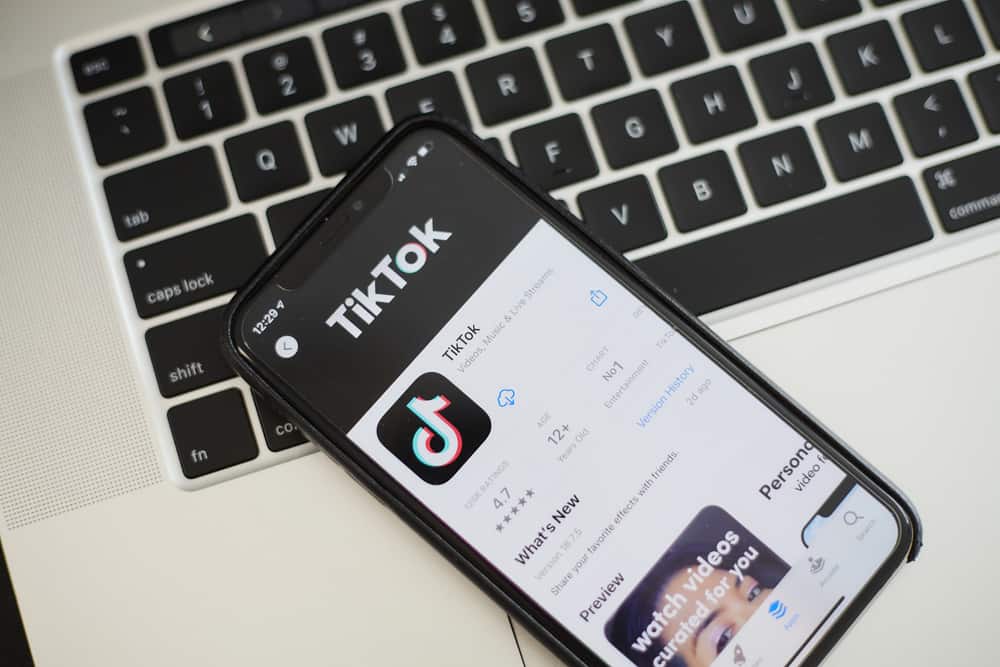 The quality of your videos on TikTok can help boost the visibility of your videos and gain more followers.
However, when watching viral videos, you'll observe that they have a resolution of 1080 x 1920 and an aspect ratio of 9:16.
Hence, if you have a video of lower quality or a different aspect ratio, you might want to resize it to fit the platform's standard.
You might need to use a third-party app if you want to resize your TikTok video. But some apps will have you carry a watermark or pay for their services. However, some top free video resizing apps for TikTok include Kapwing, FlexClip, Veed.io, WinX, and Adobe Express.
These platforms will help you resize your videos easily for free, and you don't have to worry much about a watermark with them. This article will highlight how you can use these platforms to resize your TikTok video.
4 Tools To Resize Your TikTok Video
Here are the 4 most easy-to-use tools for resizing your TikTok videos.
Tool #1: Kapwing
Kapwing is one of the most popular online video editing tools that you can use for your TikTok video.
The tool can shape your video in common dimensions and add several other features. However, as our focus is only on resizing, these are the steps to follow in resizing your TikTok video with Kapwing.
Go to the official website of Kapwing.
Upload the video file and tap on "crop" in the editing tab.
Select one of the listed dimensions you want to resize your video.
Preview the video.
Export your video and share it on TikTok.
As mentioned earlier, the standard aspect ratio for TikTok is 9:16. If you want to get the watermark off your video, simply log in with your Facebook or Google account. If you don't have an account with the platform, creating one is easy.
Tool #2: FlexClip
FlexClip is also a free online editing tool you can use to resize your TikTok video, among other features.
You can adjust your brightness, speed, saturation, and several other aspects of a video. Follow these simple steps when you have the video you want to edit.
Visit the FlexClip official website and select "Aspect Ratio" in the "Power Video Tools You Need" tab.
In the FlexClib editing window, tap on "browse" to upload the TikTok video you want to resize.
Choose the dimension or aspect ratio in the top left corner.
Click on "Export" in the top right corner.
Sign in with your Facebook or Gmail account to auto-export the video in the chosen aspect ratio.
You might need to pull down the page when you log on to find the "Power Video Tools You Need" tab.
Tool #3: Veed.io
Veed.io is a free editor you can use to resize and edit your video easily for TikTok.
It's a simple and intuitive platform that lets you upload from a dropbox or directly from your phone's media.
Resizing is only one of its many functions as a video editing tool.
Below are the steps involved in resizing a video on the platform:
Log onto the official website and upload your video via any available methods.
Select" size" under the project settings tab.
Scroll down till you find "TikTok 9:16".
Tap on it and confirm the preview.
Export the video to TikTok.
However, unlike the other two platforms listed above, you don't need to sign in with a Facebook or Google account. But you'll be asked to upgrade to the premium plan if you want to remove the watermark.
Tool #4: Adobe Express
Adobe Express is probably the most popular choice for editing videos for most content creators.
The service is free; unlike the others, you don't need to download or register for anything.
You'll need to agree to the platform's terms and conditions before proceeding with the next stage.
Visit the Adobe Express website and click on the "Upload your video" icon.
Select "browse on your device" to upload the video you want to resize.
Choose "TikTok" in the dropdown menu tagged "Resize for".
This will automatically size your video to 9:16 and a resolution of 1080×1920.
Download your video when the platform's done resizing your video.
Conclusion
With this, you can easily resize your video to fit the TikTok standard.
As listed in this article, you have some of the best platforms to do so, and we highly recommend Adobe Express.