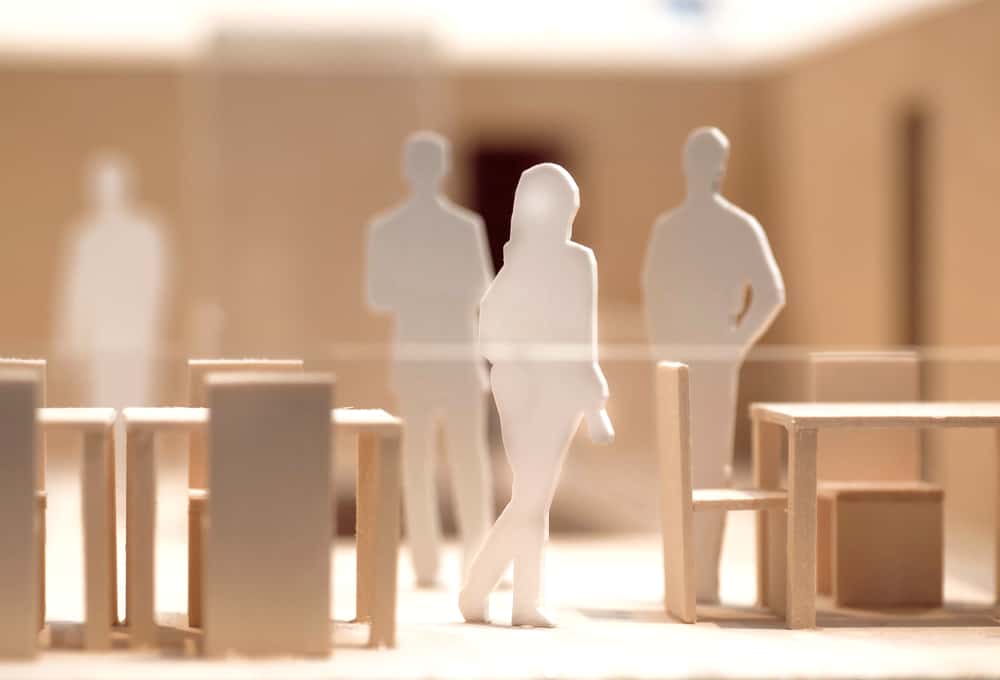 As of January 2022, the number of Facebook users is approximately 2.912 billion.
With this number of people on a single online platform, you can definitely find mutual connections.
A friend of yours might know another friend of yours back from home, college, or maybe from work.
So how do you figure out where to see your mutual friends from?
Whether you have to see mutual friends between two different people or find people who you might have mutual connections with, go to a friend's timeline and search for their friend list. Or see the "People You May Know" section in the 'Friends' tab on your home screen.
Seeing your mutual friends on Facebook is similar to using any other feature on the Facebook app. It's pretty easy to understand.
However, you can also encounter instances where you cannot see people's friends lists because of specific security settings.
You'll find two guaranteed methods to find your mutual connections on Facebook and learn how you can manage your privacy settings.
Check Out the Timeline of a Friend To Find Mutuals
The simplest method to see your mutual friends with another person on Facebook is by looking up their Facebook profile and seeing their friends list.
You can look for mutuals using the Facebook timeline of a friend in the following easy steps:
Open the profile page of any of your friends on Facebook or the person you want to see mutuals with.
Choose the "Friends" option on their timeline.
To further specify the friend list, click on the "Mutual Friends" option, and it will display the mutual friends list.
You can add your mutuals as friends if they've allowed their mutuals to send friend requests. Facebook also displays people you may know through its algorithm if it finds them suitable.
Let's learn more about the "people you may know" feature.
Using the "People You May Know" Feature on Facebook
To keep your connections updated, Facebook keeps displaying people you might know.
The suggested users could be mutuals you may have at your workplaces, schools, or anyone you may know.
This feature of Facebook uses artificial intelligence to find new connections through the current ones.
Follow these steps to use the people you may know feature:
Open the Facebook app.
Tap on the people icon. Check the top right corner of your device's screen.
Look around the "People You May Know" section and view the suggested list.
Send your mutuals a friend request or view their profiles. It's up to you.
Your mutual friends and the number of mutuals you both have will be shown in the list.
As simple as finding mutuals on Facebook sounds, you may not be able to see the friends list of many users. Let's see why.
Why Can't I See the Friends List of My Friends on Facebook?
Due to privacy settings that any Facebook user can enable, you may not be able to view the friend list of many people.
This is because these users have restricted their profile visibility.
It's not all bad, though.
The bright side is that just like your other friends; you can also manage who sees your friends list if you don't want random people sneaking around your timeline, and probably most of you don't.
To manage the friend list, follow these three easy steps:
To change the privacy settings, select "Edit Privacy" in your Friends section.
Now, Select the audience where you can choose either of the five options: "Public," "Friends," "Friends except…," "Specific friends," or "Only me."
Finally, tap on "Done" to save your new settings.
Endnote
Finding mutuals on Facebook is a great way to start networking, whether for professional or personal reasons.
Facebook has brought multiple communities together and connected people that lost contact.
If you are looking for someone specific or just trying to expand your network, finding mutuals on Facebook is not a difficult job.
Look around your friends' timelines or explore the networking features of the app.
If you can't see the friends list of a specific user, they've probably restricted visibility through security settings.
The good news is that you can also restrict people from seeing your friends list.
Are you feeling a little more secure now?