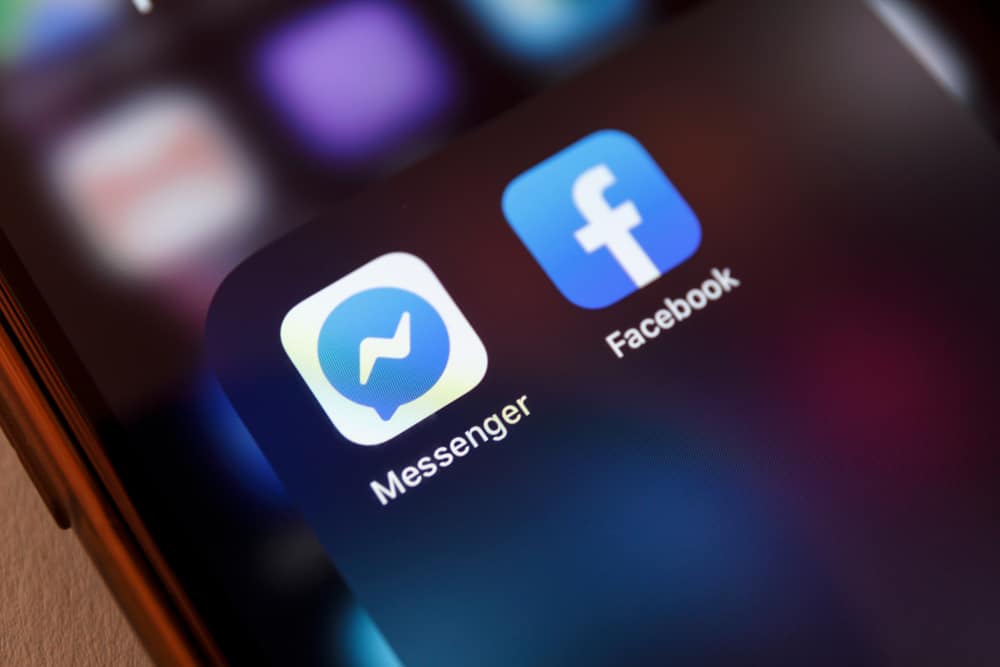 You must know, by now, how this active status function of Messenger and Facebook works. It is helpful for all those who want to monitor their friend's online presence on Facebook. What if there are some people you do not want to see on your active list? Can you stop seeing them?
The good news is, yes! You can manage your "Active List" and throw a few people out. The only problem is that there is no direct route to make you achieve that.
Try any of these options to stop seeing someone on your "Active List" on Messenger:
1. Turn off your "Active Status."
2. Restrict the particular account.
3. Hide the contact.
Keep reading our article to get your hands on all the tricks to kick someone out of your "Active List" on Messenger.
Active List on Messenger
When someone is active on Messenger or Facebook, their Messenger connections will see a green dot next to their profile. Ideally, it shows that the user is online and ready to chat.
You do not have to be active on Messenger to get the green dot. Even when you are scrolling on your Facebook feed or playing games on Facebook, you still will appear online on Messenger.
Similarly, when you are not active or online anymore, a timestamp showing your "last seen" or "last active" time will appear next to your profile picture to your connections.
It's another story that active status is not always the true reflection of whether someone is online. Sometimes the active status will make you appear online with a green dot, even when you are not. You can check our article, where we discussed in detail how accurate is this active status. Link here!
The gist – whenever your friends are online, you will see a green dot next to their profiles on Messenger. There are a few places on Messenger where you can find the "Active List" of all your friends.
It will appear on top in the "Chat" tab, below the "Search Bar."
Similarly, your active list will appear in the "People" tab under "Active now" on Messenger.
You can view the "Active Status" of someone if you have turned on your active status on your Messenger.
How To Remove Someone From the Active List
You have some options to remove people from the active list.
Option #1: Turn Off Your Active Status on Messenger
You can turn off your active status on Messenger to hide your active status from others. When you hide your active status, you will also lose your ability to see others' active status.
To hide your active status on Messenger, go like this:
Open the Messenger App (iOS or Android).
Navigate to the Settings icon. On the iOS app, you will find it at the bottom right. For the Android app, tap your profile picture on the top left.
Tap the "Active Status" option under the "Profile" section.
Turn off the toggle next to "Show when you're active."
Select the desired time duration and tap on the "Pause" button.
In this way, nobody can see your active status. But the problem with this option is that you can't see any of your active friends anymore.
Under the "Active Status," you can also control your ability to view if someone else is on the same chat as you.
Option #2: Restrict Someone
When you restrict someone on Messenger, you will not receive any notification whenever they try to message or call you. Additionally, their conversation will disappear from your chat list, and you will not be able to message or call them. Alternatively, you cannot see their active status, and they will not see yours.
It is a win-win situation as you will lose them from your "Active List" without taking severe measures like blocking. To restrict someone, follow the steps below.
Open the Messenger app.
Find the contact you want to restrict and open the chat.
Tap their profile picture on top of their conversation or hit the "i" button.
Under "Privacy & support," tap on "Restrict."
Confirm by tapping the "Restrict [Username]" button in the pop-up.
The web version of Messenger does not give you the Restrict option. You can use the "Ignore Messages" option to achieve the same results.
Option #3: Hide Them
You can hide people to stop appearing at the top of your chat tab under "Active List" or in the "People Tab." To do that:
Find the person you want to hide from the "Active List" on your "Chat" or "People" tab.
Press and hold the profile picture of the person or name to open a menu.
Tap the "Hide Contact" option.
Confirm by tapping on the "Hide Contact" button.
It is not like blocking; the hidden contact will never know anything about your endeavor. The good thing is that you can unhide them whenever you want.
Blocking someone on Messenger is always an option at your disposal.
The Wrap-Up
We learned how to stop seeing someone in your "Active List" on Messenger. Here, we discussed three options for you.
First, you can turn off your active status to stop seeing all of your connections' active statuses. Then, you can restrict someone on Messenger to stop seeing them specifically on your Active list. Messenger also allows you to hide any contact.
Use any option that works well for you, and stop seeing those people you care less for on your Messenger.