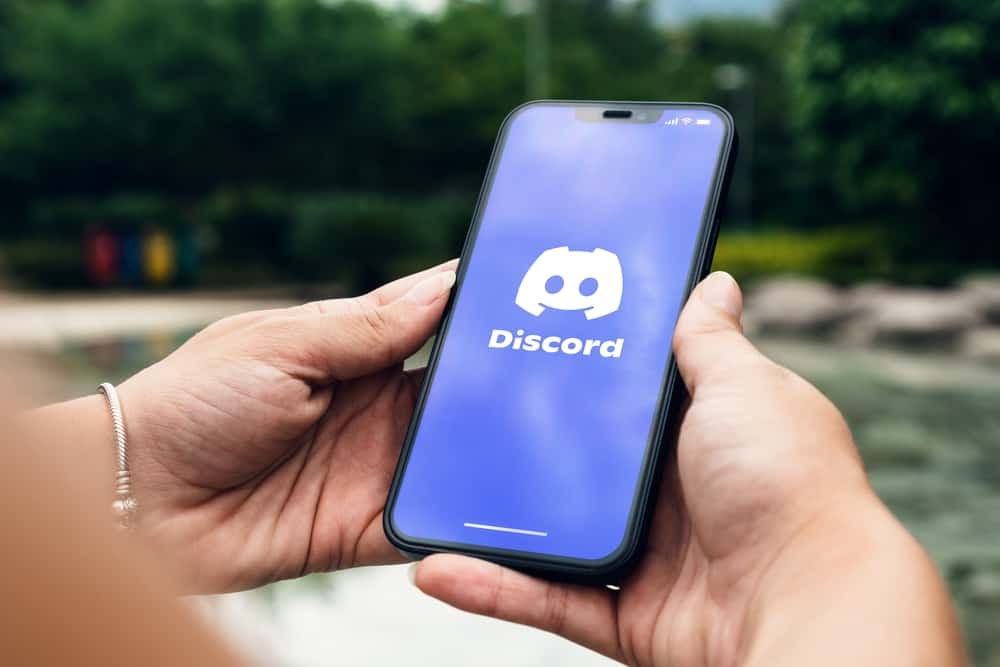 Discord was created for gamers but has become the go-to platform for all communities and people interested in video calls, voice chats, and video streaming. As a user of Discord, there are certain privileges the platform offers you. 
One of these is the ability to create and manage servers. However, maintaining servers comes with many responsibilities. Also, you may need more time to monitor them appropriately.
What's the solution? It's easy! Give others on the app admin privileges. But to do this, you need to know how to promote someone on Discord.
To Promote someone on Discord:
1. Open your server.
2. Tap the top right to view the members' list.
3. Select the user you want to promote to view their settings.
4. Click the "+" button under "No Roles" or "Role."
5. Select a new role for the user.
Promoting someone on Discord can reduce your responsibilities and manage the server better. Learn more about how to promote someone on Discord and its effect on servers.
What Is Discord?
Arguably, Discord is one of the best and most popular apps among social media platforms. The founders created it to connect gamers with similar interests worldwide. However, the app became the choice for many other internet users.
Like many prominent social communities, you can make video calls, audio calls, and chats on Discord. Also, you can send videos and audio of different file sizes to other discord users.
While you can have an amazing chat experience with any discord user, Discord servers are where the real deal about Discord resides. 
As a user, you can create or join servers. Servers are mini-groups dedicated to discussing different topics. You will find a community that aligns with your principles, from games and education to entertainment and movies. 
Like any leader of a community, being an admin on a Discord server means you are responsible for the smooth running of the group. What exactly are the roles of Discord server admins?
What Are the Roles of a Server Admin on Discord?
Administrators on Discord are creators and managers of servers for a specific interest. They determine how the server is run and establish rules for being a member. They also invite and welcome members from different places and ensure they act accordingly.
In addition, administrators can ban, remove and warn members who fail to follow the community rules. 
Sometimes these responsibilities become too much to manage for administrators. Thankfully, their administrative roles also extend to given worthy server members' moderator roles.
If you are new to the app, you may be curious to know how to promote someone on Discord.
How To Promote Someone on Discord Mobile?
When someone joins your server, they will be assigned a role automatically. You may create new roles to give users permission on the server. However, you must assign these roles.
Here is how to promote someone on Discord mobile:
Open the Discord app on your mobile device.
Tap on the hamburger menu icon in the top left corner.
Select your server from the left navigation.
Swipe left to see the list of members on your server.
Tap on the user you want to promote.
Select "Manage" to access the user settings.
Under the "ROLES," tap "Edit Roles."
Select a new role for the user.
Tap "Save" in the top right corner.
How To Promote Someone on Discord Desktop?
Follow these steps to promote someone on Discord on your PC:
Open Discord on your PC.
Select your server from the left navigation.
Tap the people icon at the top right to see the list of members on your server.
Tap on the user you want to promote.
Click the "+" icon under "NO ROLES" or "ROLE."
Select a new role for the user.
If you change your mind about the new user's role, tap the user from the members' list and revoke their role. In a way, this keeps the admins in check to ensure they don't abuse their power.
What Are the Roles of the Promoted Person on Discord?
The person you promoted on Discord can perform the tasks you assign them. There are more than 30 available permissions you can assign to the role.
The permissions are grouped into two sections:
General permissions
Specific Voice and text channel permissions
Administrative permissions
You can edit the roles to add permissions or customize their permissions.
Conclusion
Discord server creators have autonomy over their servers. They also have responsibilities ranging from welcoming members and setting rules and regulations to managing the server effectively.
They can promote a member to an admin role by giving them specific permission.
FAQs
Do Discord admins get paid?
No, most Discord admins don't get paid. Discord admins and moderators often manage servers because they enjoy doing it. Plus, it comes with certain privileges, like being an influencer for a product or service.
Can an admin kick out a Discord server owner? 
No, an admin can't kick out the owner of a Discord server. Only the owner can leave the server by transferring the server ownership to another person.
What is the fastest way to promote a Discord server?
One way to promote your server is to send the invite link to groups or communities where potential members meet. Also, you can encourage people to join by sharing your server invite link in the profile status or bio of your WhatsApp, YouTube, Instagram, Twitter, or any other social platform you have.
Is Discord good for promotion?
Although it isn't popular as social platforms like Instagram or Facebook, Discord is a valuable marketing tool for anyone who wants to build an engaging community.