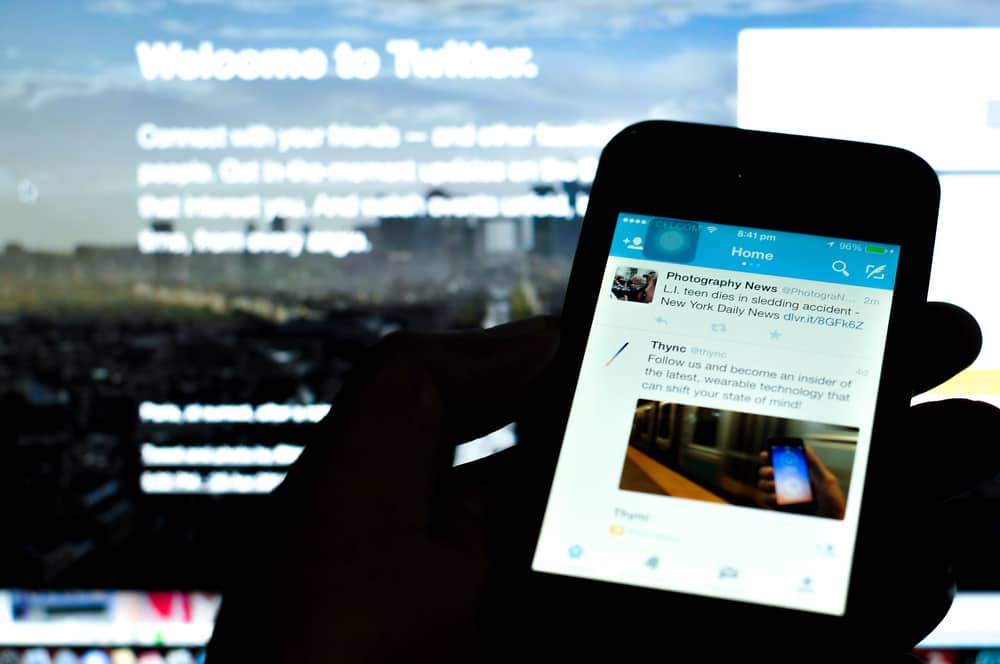 Twitter is one of the biggest social platforms worldwide, and although it's not known for aesthetics like Instagram, you can post and gain followers for your art on it. The app is highly interactive, as is the purpose of a tweet, and you can leverage that to post art, generate engagements, and be popular on the app. However, you'll need to put in the work.
You can post art on Twitter in simple steps, but knowing what captions to add and hashtags make the difference. Regardless of your number of followers, there's always an audience for you on Twitter, and your art can go viral at the touch of a few buttons. However, the work starts immediately from your profile description to the types of tweets you make.
This article will detail everything you need to know about posting art on Twitter and how you can build engagement.
How You Can Post Art on Twitter
Twitter makes it easy to post photos as much as you can send a tweet. However, before you can post art on Twitter, you should already have the image on your phone gallery and should have permission to be accessed by Twitter. Once that's done, these are the steps to post your art on the app.
Launch the Twitter application.
Tap on the + with a feather icon at the bottom right corner.
Tap on the photos icon.
Select the image you want to upload.
Add a caption, and tap Tweet.
However, before your art can go viral on the app, we'll bring out some tips you should adhere to boost your credibility and authority.
How To Boost Credibility on Twitter
Your Profile Should Reflect You and Your Work
As an artist, you don't want to leave people doubting you from your profile when you tell them you make art. Twitter lets you write a concise description of yourself and what you do in your profile's bio/about section. You want to write a short text that describes you as an artist and what type of art you make.
Let it be original and goofy or formal as you wish. Accompany the description with a good profile photo, as this will be attached to every tweet/art you post on the app. The header should be clear and reflect one of your works. Ensure it's always updated to keep up with the times.
Tweet About Other Things
Undoubtedly, you want to promote your artwork as much as possible, but you don't want that to be all you do on the app. As established before, Twitter is highly interactive, and you want people to know about the depth and beauty of your work from interactions. If you're an upcoming artist, this will be useful in building an engaging fanbase that could make your art popular.
As a result, you want to talk about other things in your tweets that get people to interact. Then, in interactions, you can plug your work and tell stories behind them.
Have a Pinned Tweet
Several social platforms have a pin feature where you can put a tweet to appear at the top of your tweets, so people see it first and don't need to scroll through your profile. This pinned tweet should be one of your finest artwork that you can use to garner likes. Even when you tweet, you can refer people to your pinned tweet to engage and share with others.
The pinned tweet will remain for as long as you want till you replace it with something better. If you're going to pin a tweet, follow these simple steps.
Find the tweet you want to pin.
Tap on the three-dot icon on the top right.
In the menu that shows, click on "Pin to your Profile."
Use Your Hashtags
Hashtags will help promote your tweets and give your profile better visibility. You can capitalize on Twitter trends and the hashtags used to help your art reach a broader range of audiences. This will help to get more likes and hopefully make your art go viral.
Understand the Times Your Followers Engage With Tweets
One of the most important things about Twitter is knowing how and when your followers like to engage your tweets. If you notice your followers are most active in the evenings, that's the best time to post your artwork. When you get engagements at the assigned times, ensure you're replying and interacting with your followers.
Make the best use of your 280-character count to word your opinions as great as possible. Beyond being an artist hoping to be popular in the Twitter space, let your followers know you have depth and your work is not superficial. If your work has a backstory, do not hesitate to tell it and resonate with your followers.
Conclusion
With this guide, you can efficiently post art on Twitter, garner impressions and engagements, and go viral at some point. Good luck, and keep being creative!