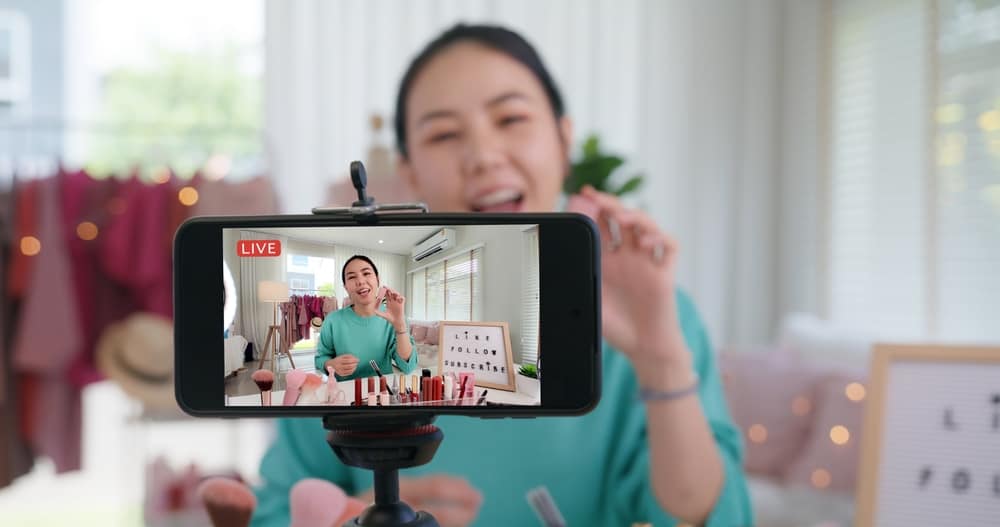 YouTube is the second most visited website and a popular video streaming platform. Despite the emergence of other video streaming sites over the last few years, YouTube has remained relevant and ahead of the competition.
This platform is still a user favorite because of its extensive and diverse library, user-friendly features, and compatibility with multiple devices.
If you enjoy YouTube and feel you have a craft, interest, or other areas you can share with an audience, then uploading videos on YouTube is an excellent place to start.
Posting a video on YouTube is relatively easy. First, create a YouTube channel. After that, log in to your YouTube account. Click on the "Create" button next to your profile picture. Select "Upload video" and hit the "Select Files" button. Find the video you want to upload from your storage, upload it and fill up all the details required.
This post gives an overview of posting videos on YouTube and covers the steps to post a video on YouTube.
Overview of Posting Videos on YouTube
YouTube is one of the multi-functional platforms you can use to watch various videos, including educational, entertainment, sports, comedy, tech, and many other areas. It is also suitable for people who want to share their skills, expertise, passions, and interests with an audience.
You may need to familiarize yourself with video upload requirements if you only use YouTube to stream content. First, you need a YouTube channel to upload videos. You can stream, like, and subscribe to channels on YouTube without a channel, but you can't upload videos, make playlists or comment on videos without one.
YouTube channels can be private or public, depending on your target audience. Public channels are open to all YouTube users. Videos uploaded to such channels also show up in users' search results.
The public view channel should be the standard setting for uploading videos for public consumption. This setting also applies to business and organizational channels. Only you can access and view videos on a private channel.
Another classification of YouTube videos is unlisted. Unlisted videos fall into the public channel category. However, they don't appear in search results. Instead, people have to have a direct link to stream the video. These types of videos are ideal for marketing exclusive events and services.
Next, we'll discuss the steps to post a video on YouTube.
Step-by-Step Guide to Posting a Video on YouTube
As noted in the overview, creating a channel is the first step to posting a video on YouTube. It's also crucial to note YouTube uses your Google account details. If you don't have a Google account, you can create one by navigating to the Google website and creating an account.
Setting Up the Channel
After creating the Google account, create a YouTube channel by following the steps below.
Navigate to Google on your computer's browser.
Click the "Google apps" button at the top-right corner beside your Google account avatar.
Click on YouTube. This will redirect you to your YouTube account.
Click on the avatar icon at the top-right edge of the screen.
Select "Create Channel" and click the "Get Started" tab.
Select the "Use your name" window to create your channel using the Google account details or the "Use a Custom Name" window to use a different name and avatar.
If you prefer a new name, click the "Select" button at the bottom.
Enter your custom channel name.
Check the box next to the account details notification.
Click "Create."
After creating your channel, you can set it up by adding a profile picture.
On your channel's home screen, click on your current avatar.
You'll get redirected to YouTube Studio. From there, under the "Picture" section, click "Change."
Select a photo from your computer.
Click "Upload" or "Open."
Customize the picture and click "Done."
If your channel is public, navigate to your channel page on YouTube and add a brief overview of your channel in the "About" tab. You can also add links to other sites if you're starting a business or organization channel.
Uploading the Video
Now that you've set up your channel, the next step is to upload a video. Follow the steps below:
Login to your YouTube account.
Click the "Create" button (camera icon) next to your avatar.
Select "Upload video."
YouTube will redirect you to an upload page.
Click on the arrow icon or the "Select Files" button.
Choose the video you want to upload from the library.
A new window with the file upload and settings will appear.
Add a title and description of the video in the respective fields.
Under the "Visibility" tab, choose whether to make the video private, unlisted, or public.
Click "Save."
Summary
Posting videos is an excellent way to have a private video library to share skills, crafts, and interests with the public. The first step to uploading videos on YouTube is to create a channel.
It's also vital to note that you need a Gmail account to create and use a channel. YouTube videos can be public, private, or unlisted, depending on your preference.