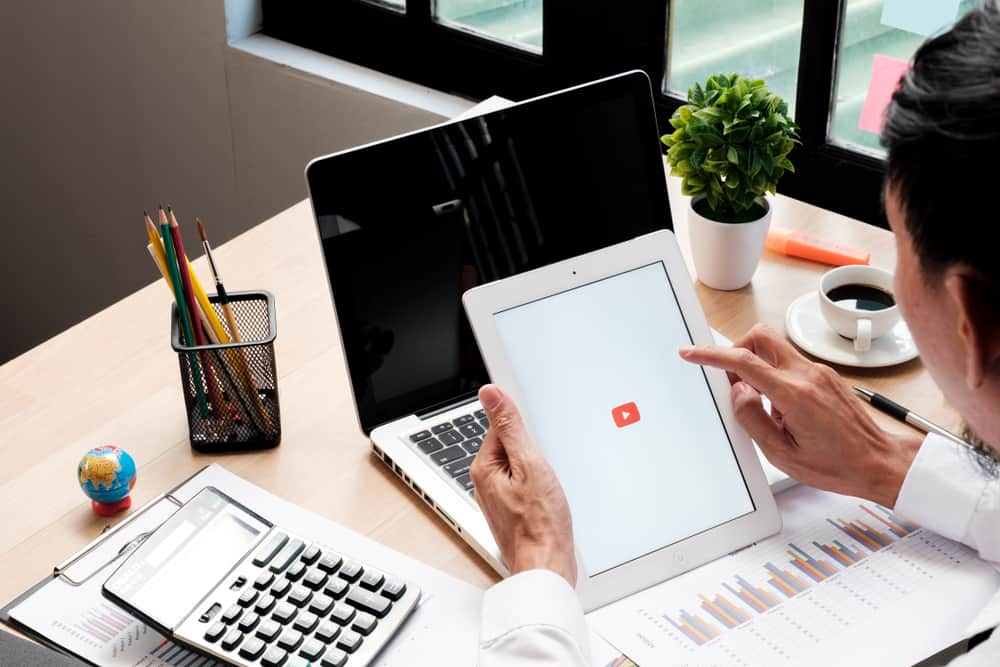 To be successful on YouTube, you need a clear strategy, including video ideas, a content calendar, and search engine optimization (SEO).
Google Trends is crucial in finding trending topics, potential content ideas, related queries, and evergreen topics. But how do you use Google Trends for YouTube?
You can use Google Trends for YouTube in various ways. These include finding trending topics, generating content ideas, identifying evergreen topics, and determining consumer interest by region and seasonal trends.
This guide will teach you how to use Google Trends for YouTube.
Overview of Using Google Trends for YouTube
YouTube is undoubtedly one of the largest search engines, only coming second to its parent company, Google. It is also one-third of the search trinity that Google Trends uses to determine the trending topics and what consumers are following. The other two-thirds consist of Google News and Google Search.
Owing to the interdependence between YouTube and Google Trends, the latter can be valuable for creators in several ways. However, it can only be beneficial if you know how to use the tool.
Below are the steps to access and use Google Trends for YouTube.
Open the Google Trends webpage on your browser.
Click "Explore" at the top.

Alternatively, Click the main menu (three horizontal lines) at the top left and select "Explore."

Insert your search term at the top.
Select your search region, time range, and category. In the type of search menu, select YouTube Search.
Scroll to the "Related queries" box and select "Top" on the drop-down menu. This section will give you various content ideas based on search query popularity.
How To Use Google Trends for YouTube
Below are the various ways you can use Google Trends to give you valuable insights and content strategy for Your YouTube channel.
Finding Trending Topics
One of the basic ways to use Google Trends for Youtube is to search for trending topics. What topics are people searching for at the moment?
Knowing the hot topics of the year in the last six months, thirty days, one week, or one day can help you generate content ideas that will appear in YouTube search results and garner views.
Suppose your niche is technology, and one of the trending topics is the release of a new product by a brand. In that case, you can create video content surrounding the new product or related keywords.
Generating Content Ideas
Google Trends is one of the most authentic and reliable tools to generate video ideas, and it's free.
Its strengths as an idea-generating tool include the ability to narrow your search to a particular region, showing the target keyword's interest over time, and relevant articles.
Moreover, the related queries section gives you additional keywords to discuss or incorporate into your video tags and descriptions.
Identifying Evergreen Topics
Evergreen topics do well over time, garnering your views and watch hours as your channel grows. Unlike seasonal trends that die out and stagnate, you can depend on evergreen content to generate views over time.
Google Trends helps you see a keyword's interest variation over time. You can tell which topic is viable depending on its stability over the years, months, or weeks.
For instance, if you set the duration to the last decade and see a rising or constant popularity of a particular target keyword, it will likely attract viewers as your channel grows.
Determining Regional Interests
Does your content target a certain region? Google Trends can help you determine what your target audience is looking for on YouTube.
For instance, when you enter the keyword "movies" and set your region to the US, you may see "free movies on YouTube" as one of the top related queries.
Upon switching the region to France, you will see a different top-searched query, such as "best movies 2023." If your target audience is France, creating content surrounding "best movies 2023" instead of "free movies on YouTube" makes sense.
Identifying Seasonal Trends
Google Trends can help you identify seasonal trends and when they happen most. Such insights will help you plan your content strategy and update your calendar.
Suppose you have a sports niche channel that targets the US audience. A search for the keyword "soccer" on Google Trends will reveal that the search interest for this keyword in the US peaks during the World Cup.
With this information, you can focus on other sports genres all year round, only creating soccer content when World Cup is happening.
Wrapping Up
You can use GoogleTrends for YouTube in various ways. These include finding trends in your niche, generating video ideas, identifying regional interests and seasonal trends, and identifying evergreen topics.