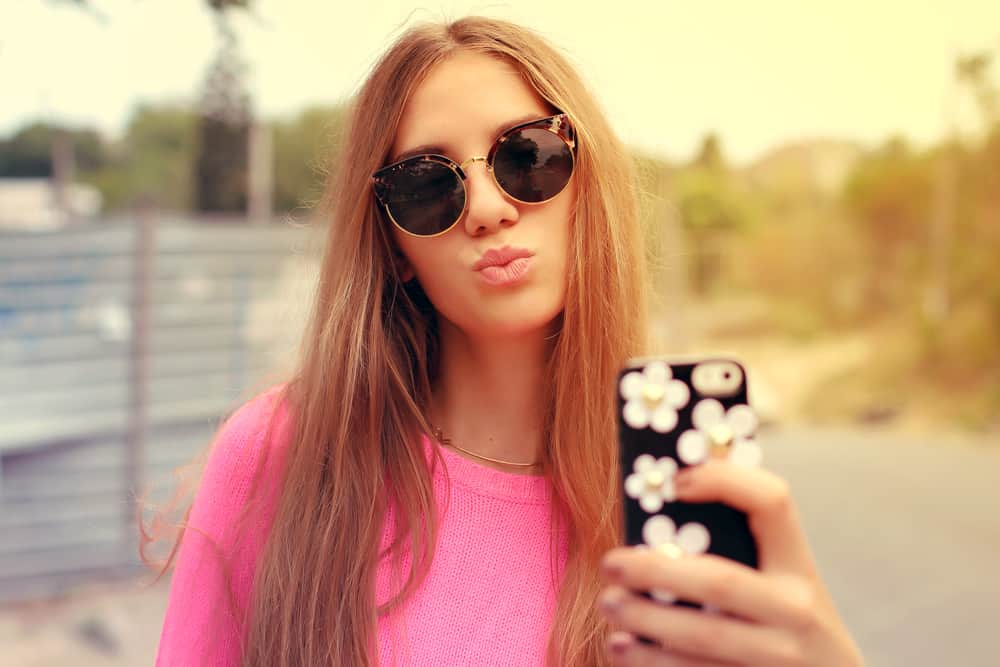 Are you stuck on getting the perfect pose for your Instagram pictures?
The quality and elegance of what you post on Instagram, especially if you are a model, is key to getting your likes and comments.
Taking photos seems an easy task, but when you are in action, that's when the goosebumps start, and you can't help but think how best you should pose without seeming obvious.
How best should you pose on Instagram? Instagram pose starts with how best you've prepared yourself and the environment, from the lighting to appearance. Whether you decide to pose the leg up, arms up, or walking away pose, it all comes back to your preparation and pose ideas. Luckily, this guide has plenty of killer tips and pose styles.
We'll cover why your Instagram pose matters, the best tips for taking photos for Instagram, and the best pose styles to up your Instagram posts. By the end of this guide, you will have ideas that will leave your audience yearning to see more of your posts. Want to take your Instagram poses to the next level? Keep reading this guide.
Why Should You Care About Your Instagram Pose?
We are what we post. Therefore, if you post an Instagram picture with an incredible pose, you give people a certain impression.
As a model, your pose is everything. How creative you get with it determines how unique you stand out. Besides, if you land some opportunities, such as endorsements where your picture is needed as the cover, that's when your incredible pose comes in handy.
Ideally, pictures talk more about us. Instagram is a social platform, and if you plan on growing your audience and account, you shouldn't think twice about taking your poses to the next level.
Furthermore, you could be aspiring to be a fashion blogger, and your poses play a role in this. A good posture gives you confidence, and since you are sure to take multiple photos along the way, you wouldn't want to look cliche in all your photos, right?
Tips for Taking Instagram Photos
Having a classic pose for your next photo is one thing, but there are other things to consider.
For instance, where and when are you taking your photos?
To help you with that, below are the tips to boost your Instagram poses.
Tip #1: Focus on Natural Lighting
Natural lighting is your best friend if you plan on taking close-up photos. Natural lighting saves the day if you are using your mobile phone to take pictures. Furthermore, it helps blur any blemishes giving you a stunning look.
As a rule of thumb, ensure you pose where the sun rays can get to you. The natural light won't disappoint the quality of your picture.
Tip #2: Be Composed
We understand that you may get goosebumps or a bit nervous when taking photos, especially in a crowd.
Look, any keen person can analyze your picture and tell if you are calm or not. Therefore, relax to help build your confidence and save you from looking uncomfortable or awkward.
Tip #3: Focus on the Angle
Angles are everything, and your photographer should be keen on the angle they use while taking the picture.
They should angle their camera up while keeping it below your eye level. The point is that, no matter how you look or dress, unless your photographer is good at knowing which angle does the trick, you may miss out on getting the best pose.
Tip #4: Use Live Mode
Your photographer should use the live mode when taking pictures.
The live mode takes a video; you can easily capture the best shot.
You can also use burst mode, which captures plenty of pictures at a go.
That way, you can select the best from the bunch. The live mode works perfectly when moving and changing your facial expression, giving you a great pose.
How To Pose for Instagram
Now that we've seen great tips that boost the quality of your pictures, it's time we get our hands dirty and discuss the killer poses for your next Instagram photos.
Here, all the poses will look great depending on what you wear and when you choose to take the pictures. It would be best to try them all with time.
Tip #1: Use Props
Accessories help give an elegant look, especially if you don't know how to keep your hands busy when posing.
Here, you could choose to hold a book, umbrella, sunglasses, or any fancy thing. So, if going for a photo shoot, carry along a prop.
Tip #2: Throw Your Hands Out
This pose works perfectly when you are standing in an open place. It gives you a natural look; no one will notice if you are not that composed. The pose is calming and makes you look like you are in love with the air and the surrounding.
Tip #3: The Sun Block
Hold your hand across the face like you are blocking the sun. The pose is great if you are unsure what to do with your hands. Besides, you could do it while standing or sitting, and you can use one hand or both.
Tip #4: Mirror Selfie
Yes, mirror selfies are great for giving you a full-length if sited and half your length if standing. Plus, they allow you to admire your pose before capturing the moment. Whether you take the selfie in the bedroom or bathroom, you are sure to entice your audience.
Tip #5: Head Down
Give your body 45 degrees turn while keeping your head down. You can spice it by holding your head with one arm and letting the other hang or hold your hips. You can either tilt your head up or slightly face down to expose the curve of your body.
Tip #6: One Leg Up
This pose is common with models. Smile while kicking one leg up, and those few minutes of gymnastics will give you a bomb picture. Also, you can lean on a wall while making the pose.
Tip #7: Approach the Camera
Practice walking towards the camera; while at it, let your photographer do the magic. The trick is to walk slowly, head upright and with a cute smile.
Tip #8: Cross Your Legs
Whether standing or sited, crossing your legs when posing for a picture never disappoints. While standing, it gives you a sleek view of your natural body. If sited, get creative with your hands. You can even swing your handbag.
Tip #9: Look Over the Shoulder
Face the opposite direction as if walking away, then turn your body halfway while looking at the cameraman over your shoulder. Make it natural, as if staring at something happening behind you without fully turning.
Tip #10: Walk Away
Not so confident about your facial expression? Walk away, and while at it, your photographer will capture you in action and the surrounding.
Conclusion
Your Instagram posts rely on how well you pose to capture the elegant moment.
Instagram is all about the likes, followers, and interaction with friends, and one way of doing so is via your Instagram posts.
We've covered why your Instagram pose matters, the tips to follow when taking pictures, and the ten best poses for your next Instagram picture.