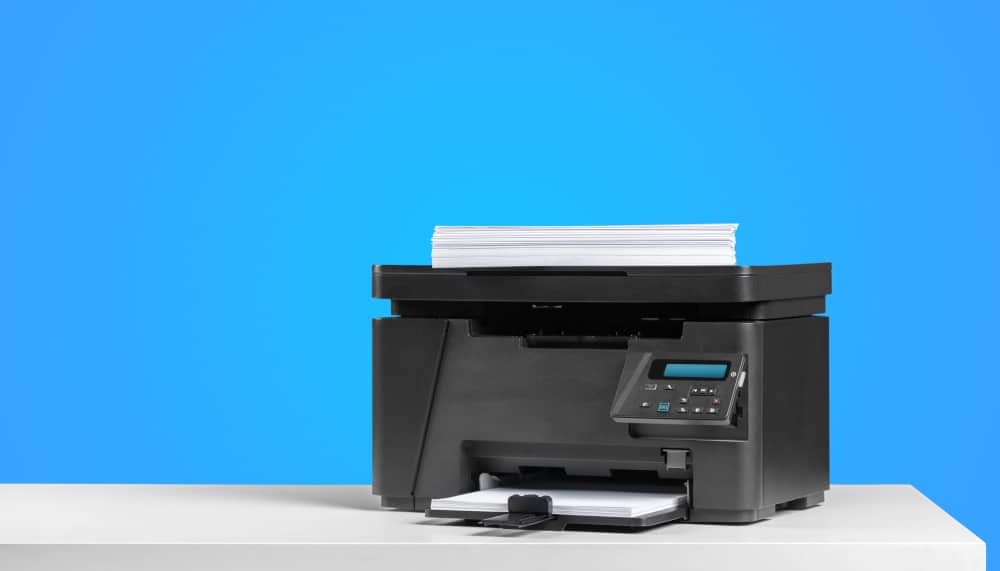 With so many important discussions happening on Facebook every day, it's understandable if you're worried about losing out on all that data. And if something like this has happened to you before, your fear is even more justified.
The good news is that you can print any Facebook conversation you want in more ways than one. As such, there are four most viable ways to print a Facebook conversation:
1) Export and print your Facebook messages
2) Save and print messages through Facebook
3) Print Facebook conversations through your browser
4) Print a screenshot of Facebook messages
All these methods have different levels of difficulty. Thus, you will have to consider that before choosing one.
We'll cover the steps for all the four methods mentioned above, along with helpful tips and tricks. Here's to never losing out on any Facebook conversation ever again!
Top Four Methods To Print Facebook Conversations
We have arranged the methods as per their level of complexity, from the most to the least difficult. Choose as per your convenience!
Method #1: Export And Print The Facebook Messages
Facebook has no feature that lets you directly print the conversations. So, you will have to resort to using three apps, in this case, to get the messages printed.
Start by installing a suitable message backup app for Facebook and proceed as follows:
Select a conversation and export it in CSV (tabular) format on your phone.
Download the Google Sheets app to open the exported file.
Install the Google Cloud Print app to print directly from your phone or connect your phone to a laptop for printing.
Open the exported files on Google Sheets and click on "Print".
Choose the printer settings, such as paper size, layout, etc.
Click "Print" to start printing the conversations
Be Careful About The Message Backup App
A lot of message backup apps are full of ads and paid features. So, be extremely cautious about choosing such an app. Also, users frequently complain about glitches in Google Cloud Print, which can make this method even more complex.
Method #2: Save And Print Messages Through Facebook
Facebook might not let you print conversations directly. But it's at least helpful enough to allow you to export the data directly!
Here's how you can export and print conversations through Facebook:
Go to the "Setting" option on your profile.
Click on "Download Your Information" at the bottom of the menu.
Click on "Create File" by scrolling down.
Re-enter your password on the screen that appears.
Click "Okay" when your data is ready to be downloaded.
Check the email account linked to your Facebook profile to confirm your download request.
Go to the zip file in the Downloads folder and open "messages.htm".
Select and print the conversations you want.
Check Your Device Memory Beforehand
A significant advantage of this method is that you can print more than just the conversations. But you'll need quite some time in your hand, fast internet, and sufficient space on your device.  
Method #3: Print Facebook Conversations Through Your Browser
The print function on your browser will do just fine to help you print any Facebook conversation. However, this works the best for printing excerpts rather than long conversations.
So, there are just four simple steps that you need to follow:
Open your Facebook messages in a browser.
Zoom out as much as needed to make the necessary portion visible on the screen.
Follow any of the given options as per your browser of choice:

Press "Ctrl+P" on the keyboard to get the print window in Chrome.
Select "Print" from the menu button (those three horizontal lines at the corner of the toolbar!) in Firefox.
Select "Print" from "Settings and more" if you are using Microsoft Edge.

Check out the preview on your screen and start printing if you're okay with the setting.
Here's hoping that you are using one of the three browsers mentioned above! And even if you aren't, the "print" option is usually in the "settings" or "menu" option.
Method #4: Print A Screenshot of Facebook Messages
Finally, we have the easiest way of printing anything from Facebook – print a screenshot! Chances are you have done this before for other important documents.
So, we'll just quickly go over the steps to give you an idea about how to do it for Facebook messages:
Open the part of the conversation you want to print.
Zoom in or zoom out to fit the excerpt on the screen perfectly.
Press on "Prt Sc" or "Prt Scn" on your keyboard (it's probably right next to the F12 button).
Open Paint on the computer and "Paste" the screenshot.
Click on "File" and then "Print" to get the screenshot printed.
Easier To Edit The Screenshot in Paint
We would suggest this method if you are planning to edit the screenshot. Maybe you want to circle out a part of the conversation or crop something. The Print Toolbar will let you do that easily. 
The Endnote
And that's all! You now know four ways to print any conversation from Facebook – a long discussion or a short excerpt. The method you choose depends on how much of the conversation you want and how much time you have in your hand. Of course, printing a screenshot will take a lot less time than exporting and printing the messages.
Frequently Asked Questions
Can I print the messages directly from Facebook?
No, you cannot print messages directly from Facebook. You will have to export the text to another app or email ID or take a screenshot to print the conversations.
How do I print Facebook messages directly from my phone?
You will need to download Google Cloud Print from the Google Play Store if you want to print directly from your phone without connecting to a laptop.