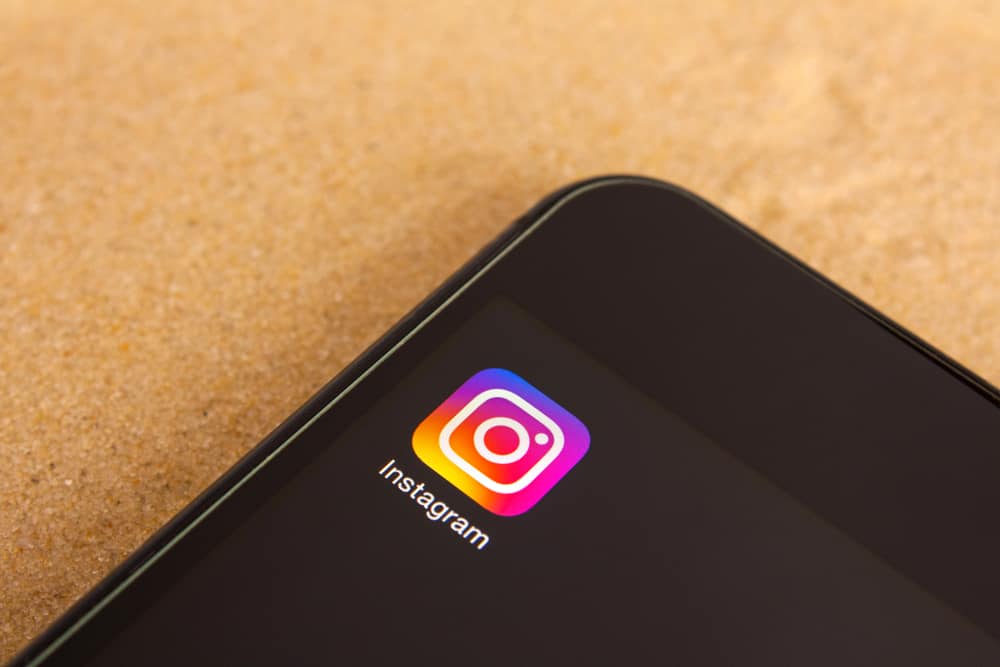 Instagram has everything from Reels to Highlights to fun new filters, enough to keep every Instagram user busy.
Additionally, Instagram users can now also show their unique reactions to DMs by sending a photo reply!
So, how do you photo reply on Instagram?
You can send a photo reply on Instagram by clicking on the camera icon at the bottom left of the screen of your DM. You can capture a photo or a video and send it as a reply! It's so simple and lets you interact with your friends in a way you couldn't before.
Instagram continues adding new features to make the app more interactive and engaging for its users so you get the whole experience.
What started as just a photo-sharing app has become one of the most used apps in the world. 
In this article, we will talk about how to use the photo reply feature on Instagram.
Sending a Photo Reply on Instagram
If you want to send back a video of you laughing instead of texting "LOL" or send an image from your gallery that suits the mood, Instagram has your back!
In a 2021 update, Instagram came out with features that included visual replies to messages that let you send video and photo replies to DM's.
Like Snapchat, photo replies can be only temporarily available for just a few seconds or saved in chat to be kept forever. 
Here's how you can use this feature to send photos as replies to DMs on Instagram:
Open the Instagram app on your mobile device.
Go to your DMs section by swiping left or tapping the messages icon in the top right corner.
Open the DM to which you want to send a photo reply.  
Tap on the blue camera icon in the bottom left corner.
You can take a photo or record a video. You can also add media from your gallery. 
Change the privacy setting as you want by tapping on the play button icon at the bottom left of the screen. You can choose between:
Press "Send" in the bottom right corner to send the image.
The photo reply feature on Instagram has similar features to Instagram stories, which means you can use all the tools at your disposal to spice up your photo replies.
You can use GIFs, music, filters, and stickers in your selfie. You can also add captions to your responses the way you would when you upload a story on Instagram.
By incorporating this feature as a part of their DMs, Instagram allows you to communicate with your friends in the DMs the same way you would share publicly with your followers in Instagram Stories. 
This makes your DMs and communication more engaging and a fun experience.
It seems Instagram took inspiration from Snapchat, but we're not complaining! We are here for anything that makes it easier for the users to connect with people. 
How To Reply to a Photo Message on Instagram?
If you receive a photo or a video in your DMs, there's a quick and easy way to reply creatively, letting you keep the context of the conversation intact.
Here's how:
When you open the photo or video message sent to you, tap on the camera icon at the bottom left of the screen.
Take a picture or record a video.
Add a caption or edit it any way you want.
Choose your privacy settings.
Press "Send."
Doing this instantly turns the original photo into a sticker in the top right corner of your screen. You can also move it around and change its size to use it as a sticker. 
You can also use GIFs, stickers, and filters for your reaction. Instagram lets you play around with your photo replies in fun, creative ways! 
Conclusion
With Instagram's ever-evolving features, it has become more than just a photo-sharing app.
With its unique functionalities, it is now adapting and competing with apps like Snapchat, incorporating instantaneous, ephemeral visual messages into its model.
Play around with Instagram's photo replying feature and spruce up your conversations!
FAQs
How do I enable replay on Instagram?
To enable replay on Instagram, set your privacy setting to "Allow replay" before sending your photo reply. Press the play button icon on the bottom left side of the screen to change the settings before sending a message.
Can you respond to an Instagram story with a photo?
As of now, users can not reply to Instagram stories with photos. However, you're not just limited to text. Instagram's new features enable you to respond to Stories with emojis and GIFs. So get your creative juices flowing!