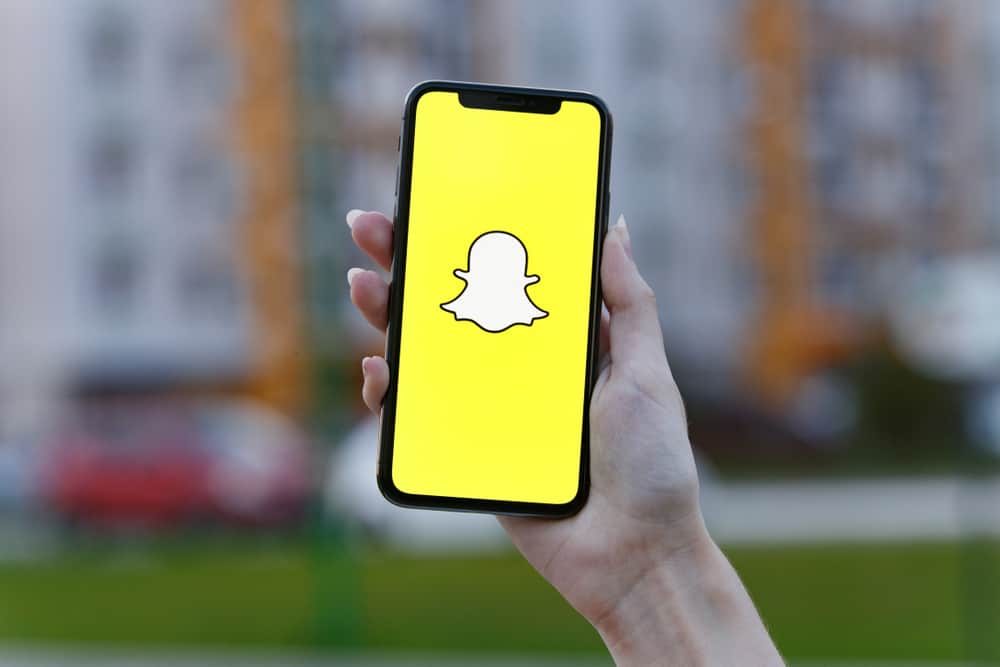 We know how fleeting/disappearing content of friends is synonymous with Snapchat. Somehow, the word subscribers do not seem to fit with the traditional understanding of Snapchat.
For the longest time, Snapchat only catered to our needs of sharing lives with close friends. As everything evolves with time, our good old Snapchat also did!
Public Profiles on Snapchat comes up with many perks — one of them is the ability to get people subscribed to your account.
If you have a public profile and are curious to see how many people have subscribed to your account, then we can help you to find it.
You can view your subscribers by simply navigating your public profile. Once you open your public profile, you can see the number of subscribers on top, right below your profile name.
Another way to determine your subscribers is by going to Snapchat Business Manager and navigating to your public profile there. You can view your subscribers and even other insights on your subscribers, story, and lenses.
So, let's break down everything for you in easy steps to enable you to view your subscribers.
Subscribers Count on Snapchat
When you like any influencer, you would love to follow them on social media to stay on top of their content. The case with Snapchat was a little different a few years ago.
Snapchat, as we know, started as a mere sexting site (that explains its self-destructing content model). Now, it has become one of the most loved social media platforms.
Along its way, Snapchat evolved exponentially. Things even moved a step ahead when Snapchat launched the Creators profile feature on the platform. 
With this, we saw the emergence of some awesome Snapchat creators.
When Snapchat created Creators, it also allowed others to follow or subscribe to them to see more of their content.
Then, Snapchat offered every person and business an option to create their Public profiles, which unlocked many perks for Snapchatters, including the ability to get people subscribed to you.
Snapchat rolled out the Subscriber Count feature in 2020, enabling creators to flaunt their subscribers' numbers.
The decision to launch this feature came because of the pressing demands of creators who wanted to influence users to join their fanbase by flexing their subscribers count.
With 36.5 million subscribers, Kylie Jenner is the most followed Creator on Snapchat. She is followed by all her sisters — Kim, Khloe, and Kendal, in subsequent spots with the most Snapchat followers.
There can be many benefits to flaunting your subscriber count.
In a nutshell, these numbers can influence potential subscribers to subscribe to your account. Similarly, these can help you land more lucrative opportunities to help you grow further on the platform.
More brands will take an interest in your profile if you have a good number of subscribers with better deals.
Similarly, if you have more followers on your business profile, then people can find you more credible in doing business.
Before enabling your subscriber count, it is only natural you would want to see how many subscribers you have on Snapchat. Nobody wants to flex their only 50 subscribers, obviously!
So, the main question is, how can you the number of subscribers you got?
How To View Your Subscribers on Snapchat?
We all know that when we create a public profile, we can display our subscriber count on Snapchat. So, your first step in viewing the number of your subscribers would be to create a public profile.
Once this easiest step is out of the way, let's talk about some biggies.
To view how many people have subscribed to your Public profile on Snapchat:
Launch the Snapchat app on your mobile device.
Tap on your Bitmoji in the top left corner.
Scroll down to "Public Profiles" and tap on your Public Profile.
The new window will display your public profile with all its information.
Below your profile title, you can view the number of your Subscribers on Snapchat.
Previously, you could not view your subscribers in the app if you had subscribers less than 5K.
How To Enable the Subscriber Count?
If you want to enable others to view your subscriber count, then go like this:
Open the Snapchat app on your mobile device.
Tap on your Bitmoji in the top left corner.
Tap on your Public Profile in the "Public Profiles" section.
Tap on the "Edit" button.
Turn on the toggle next to "Show How Many Follow Me" to let others view your subscribers.
If you have less than 5K subscribers, people will see "> 5K Subscribers" on your public profile above the subscribe button. They will not be able to view the exact number of your followers.
How To View Your Subscribers on Snapchat Business?
Another way to view your number of subscribers is through your Snapchat Business Page. Follow these steps:
Navigate to Snapchat Business Manager on any browser on your computer or mobile phone.
Log in to your Snapchat account.
Tap on the little arrow next to "Business" at the top.
Click on the "Public Profiles" option in the "Business" section.
In Profile Manager, click on your public profile.
Tap on Insights.
You can see your subscribers under "Follower Details."
You can also view other insights in the Audience tab, like the number of profile views, subscribers gained, and additional relevant information on demographics and location of your story views and lenses.
The Conclusion
If you want to see your subscribers for motivation or simple flexing, then you can if you follow all the steps we explained in detail in this blog post.
The crux is that you can view your subscribers from your public profile on your Snapchat app and also in the Snapchat business manager.
You can also display your subscriber count if you enable the setting.