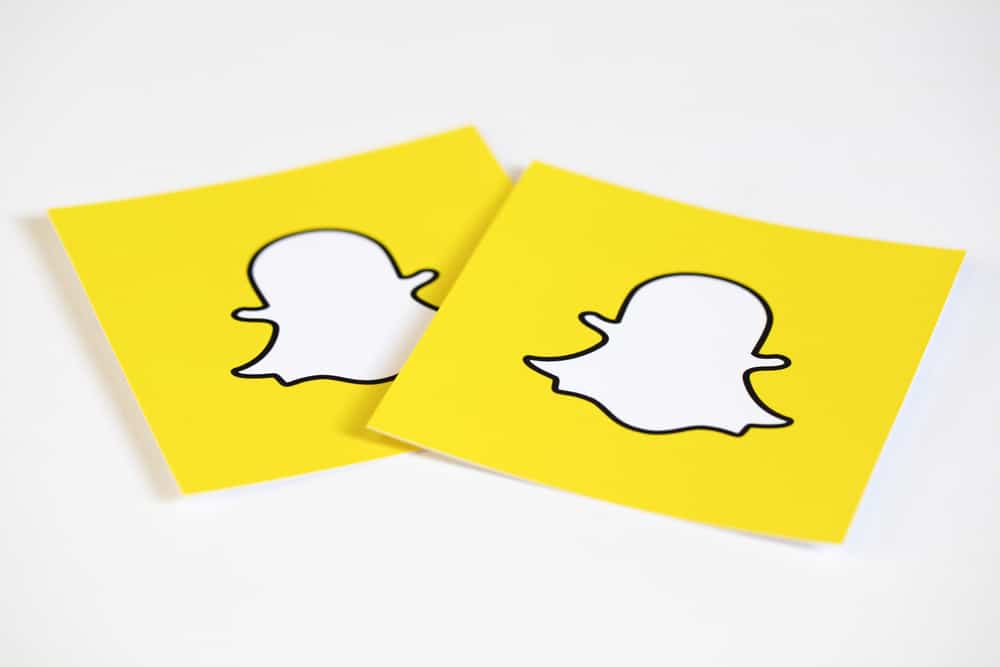 You're talking to someone on Snapchat, and they said something worth noting or sharing, but you don't want to take a screenshot of your conversation because they will be notified.
The good this is that there's another way, and that's by simply copying and pasting the text.
Now, how do you do that?
It's pretty easy to copy and paste on Snapchat because the process isn't really different from if you copy and paste on other platforms using your mobile device. What you will do is tap and hold the paragraph you wish to copy and then select "Copy". And if you want to paste something, tap and hold the text field and then tap "Paste".
A no-brainer, isn't it?
But if you are new to Snapchat, even simple activities like copying and pasting will seem complex to you. Actually, maybe you were unaware that you could do this on Snapchat before coming across this post.
So I get it. So I will go into detail so you understand the process better. Here's how to copy and paste on Snapchat.
How To Copy and Paste on Snapchat
Before we get to the point of this article, note that you can only copy and paste texts on Snapchat. If you want to have a copy of the image that the other user sent over to you via chat, you will need to save it.
To save an image, tap and hold the image and select either "Save in Chat" or "Save to Camera Roll".
You can also take a screenshot of it, but before you do that, make sure you're okay letting the other person know you took a screenshot. This is probably not news to you, but Snapchat notifies its users whenever others take a screenshot of their stories, photos, videos, and messages.
There's a simple hack that you can use if you want to take a screenshot secretly. If you turn on airplane mode on your device, Snapchat won't know that you took a screenshot, so they don't have proof that you did it, so they won't find any reason to notify the person at all.
How To Copy on Snapchat
If you want to copy any text on Snapchat, the first thing you need to do is open up your Snapchat app, go to "Chat", open the chat where the text you want to copy is located, tap and hold the text you want to copy, and then select "Copy". You can do that for links, too!
Some reasons why you may want to copy on Snapchat are:
You don't want to forget about it, but the text is too long to be re-typed, and simply copying it is more convenient.
What they said is hilarious, and you want to share it with other people quickly!
You want to take note of what they said secretly, so taking a screenshot of the message isn't a good idea.
Now, if you copy something on other platforms, how can you paste it on Snapchat?
How To Paste on Snapchat
Pasting on Snapchat is a straightforward process.
Note that you can paste something only in a text field.
What you will do is tap and hold the text field where you want to paste the text and then paste it in there. It's that simple. When pasting text, usually, there's no other option than "Paste" when you tap and hold.
Will the Snapchat User Be Notified If You Copy Text?
Snapchat users will be notified if you take screenshots of their stories, messages, images, and videos, as well as if you save to your camera roll any of the images and videos they sent. And that's just it.
Copying text can totally be done in secret, so feel free to copy as many texts as you want.
Conclusion
Copying text on Snapchat is the way to go if you need to paste it into an external notepad for some reason, post it on other platforms, or send it to non-Snapchat users.
But if you just want to save it to not forget about it, you can save the text in chat. To do that, when you tap and hold the text, instead of copying it, select "Save in Chat".
Snapchat is a visual-rich platform where many fun things happen, so you will really come across texts you want to copy and paste. And what makes it more fun is that no one will know that you copied it unless you paste it somewhere where they can see it, or you tell them about what you just did.
Copying and pasting can be done on other platforms, too, and most likely, the process is the same unless you're using a computer.
When you're on a computer, it's much easier and faster because you can simply press Ctrl + C and Ctrl + V on your keyboard to copy and paste.