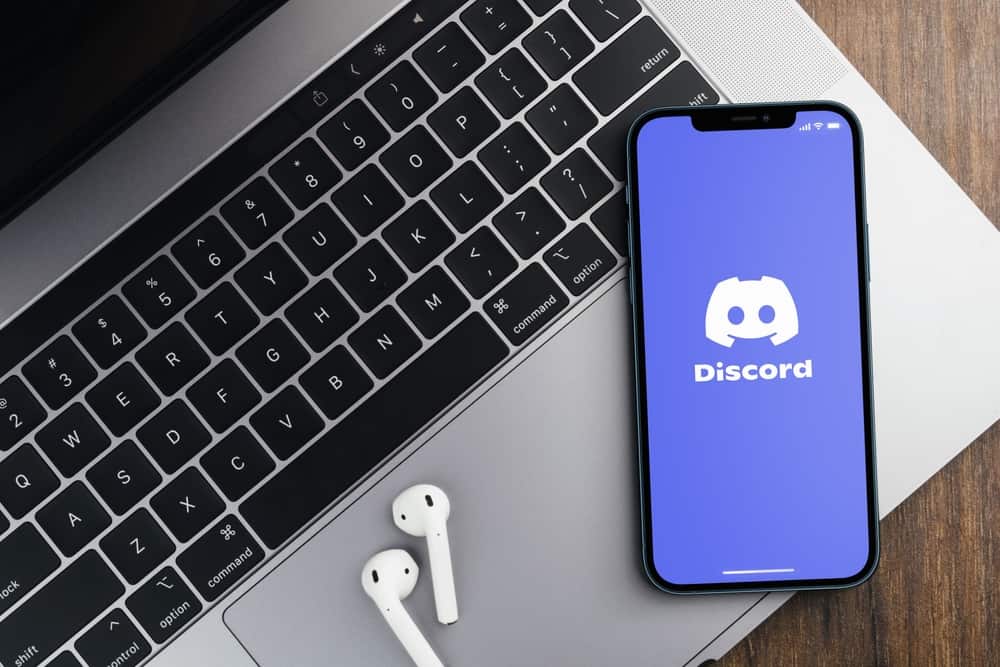 You can navigate on Discord using its interfaces or keyboard shortcuts when using Discord. The option you choose depends on you, but using keyboard combos is a quick way to navigate.
The problem arises when you don't know which keyboard combos you should use or how to view the list of keyboard shortcuts you can use on Discord. If that sounds familiar, stick around to learn.
Discord has multiple keyboard shortcuts that every user can utilize. To open the various keyboard combos available for use, press CTRL + / on Windows. For Mac, use the command + / combination. A list of the available keyboard shortcuts and their description will appear for you to decide which keyboard combos you should use to achieve different tasks on your Discord application.
This post covers all details about Discord keyboard combos. We will discuss how you can bring up the keyboard combos and the various keyboard shortcuts you can use to achieve different functionality on Discord. Moreover, we will discuss how to create your keyboard shortcut.
How To Open Discord Keyboard Combos
Discord is among the largest VoIP platform used by gamers for communication, including streaming. When accessing Discord on your desktop or directly from a browser, you can use the available keyboard shortcuts for quick navigation. Using keyboard shortcuts enhances your speed and efficiency when using Discord.
Although Discord keyboard shortcuts are excellent for enhancing your navigation and use of Discord, the problem is that you may not know the available keyboard shortcuts. To bypass this, you must have a way to open the keyboard combos, which will display all the available shortcuts that you can use.
To view all the available Discord keyboard shortcuts, use the Ctrl + / on a Windows desktop. For Mac, use the Cmd + / keyboard combination. Once you execute the command, a list of all the available Discord shortcuts will open, and with it, you will find the description of each keyboard shortcut.
Discord Keyboard Shortcuts
There are plenty of Discord keyboard shortcuts. We've seen how to open the keyboard combos to access the full list of available shortcuts. This section gives examples of keyboard shortcuts. Still, we will see how to create a custom keyboard shortcut.
There are different categories of keyboard shortcuts. Let's see a few examples in each case.
Basic
These are shortcuts for basic functionalities, such as getting help and searching for servers. Examples include the following.
Ctrl + K – Used for searching for channels, DMs, or servers.
Ctrl + F – Activates the search.
Navigation
They are shortcuts for navigation on Discord, such as navigating between channels, servers, etc.
Alt + Up/Down Arrow – Navigating between channels.
Messages
Shortcuts related to messaging on Discord.
P – Pins a messages
E – edits a message
Voice and Video
Examples include:
Esc – Decline an incoming call.
Ctrl + Shift + D – toggle the deafen.
Chat
Examples include:
Shift + Esc – It marks a server as read.
Ctrl + P – It displays the pinned message.
Creating a Custom Discord Keyboard Shortcuts
Suppose the available keyboard shortcuts don't give you all the functionality. You can decide to create a custom Discord keyboard shortcut.
Open Discord on your Mac or PC.
Open "User Settings" by clicking the gear icon at the bottom.
Navigate to the "Keybinds" section and click the "Add a Keybind" option.
Select the action you want to set for the shortcut in the "Action" section.
Click on the "Record Keybind" and press the keys on the keyboard to make a shortcut.
When you finish, it will automatically stop recording and save your shortcut keys.
That's how you create a custom keyboard shortcut on Discord. Ensure you only record the keyboard shortcut you want to set for the keybind to avoid recording the wrong combination. But if you wish to edit it, click "Edit Keybind."
Conclusion
Discord offers different keyboard shortcuts you can use to achieve different functionality. We've covered how to open Discord keyboard combos using the Ctrl + / keyboard combination.
Moreover, we've highlighted different examples for the categories of keyboard shortcuts available on Discord. Lastly, we've covered the steps to create a custom keyboard shortcut.