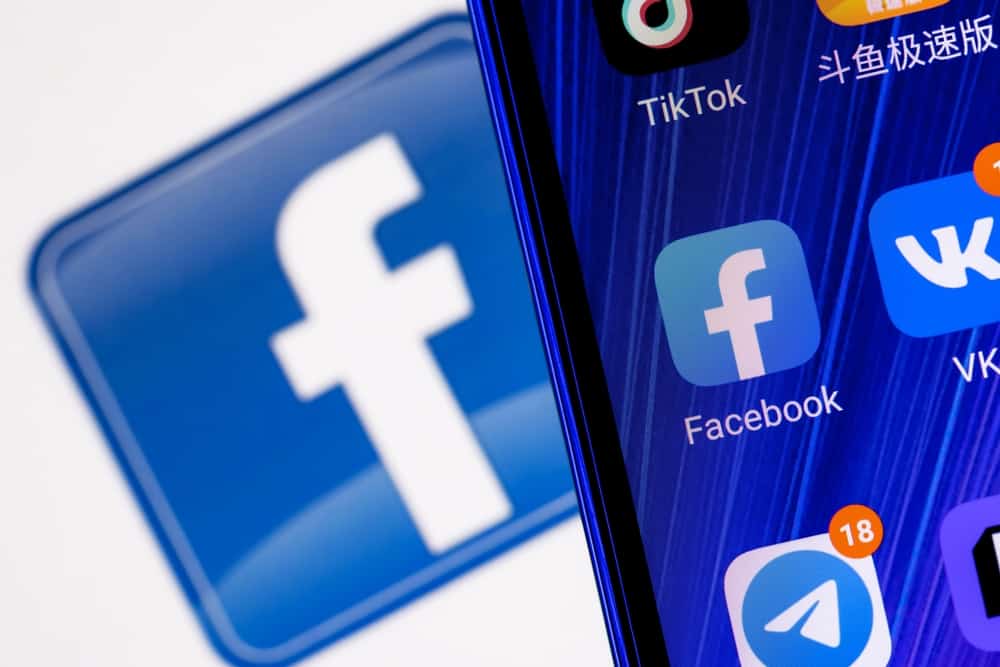 Asides from being the social hub for individuals who want to connect and always be in touch, Facebook also serves as the hub for business pages and entertainment brands worldwide. As such, there's a lot of sensitive data belonging to individuals and organizations that need to be protected on the app. This has led to Facebook incorporating important security checks for users.
These security checks usually come in Captcha images, where you're asked to identify particular items and confirm that you're not a robot. You can also be asked to fill in random letters and numbers in a box. However, you can't skip Captchas, only solve them. If you are tired of Captchas, you can "skip" them by verifying your account once and for all.
You'll need your phone number and country code to complete this process.
This article will go over the processes involved in skipping the security check on Facebook when next you see the pop-up.
Steps for Skipping the Security Check in Facebook
If you've seen the security check pop-ups one too many times trying to log in on Facebook, these steps listed below will help you eliminate them. The Captcha checks help Facebook get rid of bots, which the app will suspect you as if you're without verification. These security checks usually appear from those who have not verified their accounts; hence the whole process is just you verifying it.
The following headings explain the process needed to verify and skip security checks for a long while.
Step #1: Log In to Your Facebook Account
Millions of Facebook users typically use the Facebook app to access their accounts. If you're one of them, you just need to open the app as you might already be logged in. If not, enter the necessary details, including your email/number and password, and log in.
If you're accessing Facebook from your web browser, enter the Facebook URL in your web browser and enter your login details.
If you do not see the captcha pop-up on trying to log into your account, you need to carry out an activity that will cause Captcha to appear.
Step #2: Carry Out an Activity That Will Require Captcha
This step is necessary if you do not get a security check pop-up when trying to log in. A captcha check will typically appear when you send a lot of friend requests. Sending a friend request is easy as you can search for a friend's name on Facebook, open the profile and click Add Friend. Once you do so, you should get a Captcha security pup-up.
Step #3: Click the Link
In the Captcha box that appears, you'll find a link that says, "Verify your account." When you click on this link, you'll be directed to another pop-up window that will ask you to confirm your account on Facebook.
Step #4: Provide Your Country Code and Phone Number
The pop-up will have a box with country code options and another where you can put your mobile number. Tap the country code box, and scroll till you see your country and its code. Depending on the number of digits your country code has, complete it to 11 with your remaining phone number digits in the phone number box.
When you've entered the country code and phone number, click on confirm to go to the next step.
Step #5: Enter the Verification Code
When you click confirm after providing your country code and mobile number, the page will show where you'll need to enter a verification code. This verification code will be sent to the phone number you provided in the previous box. The code will be valid for limited minutes, and if you don't quickly get one within the timeframe, tap on "resend code."
When you do get the code, input the correct digits into the box provided and click on confirm.
Step #6: Proceed to Facebook
Once you click on confirm, your account will be verified, and you should get no more security pop-ups. You can then proceed to Facebook and continue with sending your friend request if necessary.
Are There Other Ways To Skip Facebook Security Checks?
There are no recognized legal ways to get rid of Facebook security checks without using your phone number. However, some may be keen on keeping their identity and data as private as possible, like keeping their number off all social platforms.
Although not recommended, some bypass Facebook security checks using virtual phone numbers. Some websites let you create virtual numbers that you could use in cases like this. They'll create a fake phone number for you, and you'll be able to get a verification code text like you would if you were to use your phone number initially.
Another way to bypass Facebook Security checks without giving your number is by asking a friend or family for their mobile numbers to send the verification code.
We do not advise you to go for any of these options as they can harm your account in the future. If you necessarily have to use Facebook without giving your phone number, you'll have to keep dealing with security checks as they come.
Conclusion
You've learned how to skip security checks on Facebook by reading this article and what important data is needed to complete the process. Facebooks's security measures are steep to ensure the safety of its users all the time.
FAQs
Can I use my email to verify my account instead of my phone number?
No. Anyone can falsify an email address in a matter of minutes. You have to use your phone number for verification.
Will Facebook ban my account if I don't verify my account?
Currently, no rules say your account will be banned for not verifying it. However, expect frequent security checks.