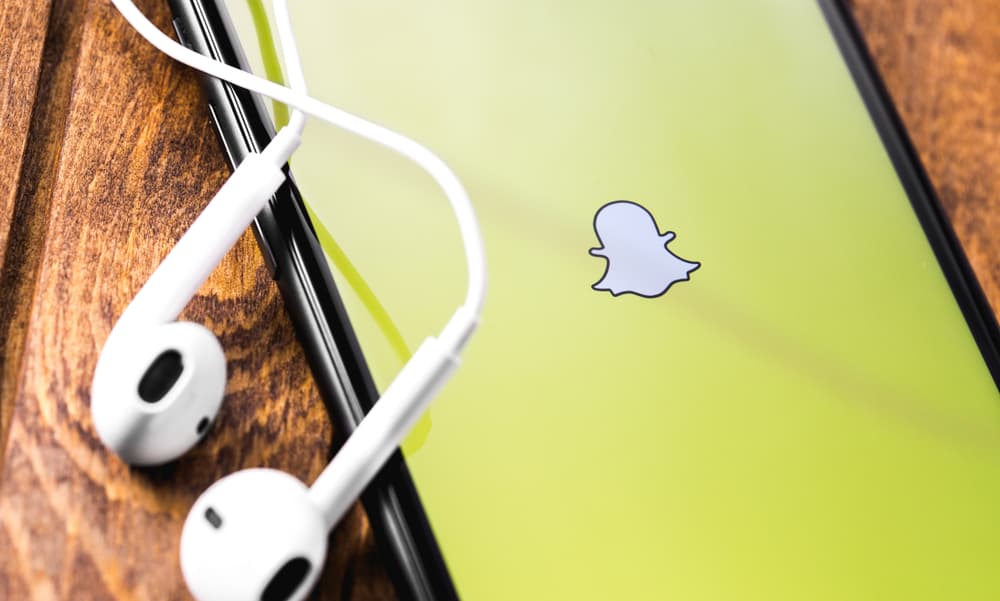 When you first open Snapchat, your "profile picture" or "Bitmoji" will be the goofy white ghost of Snapchat. However, you can change this ghost by customizing your Bitmoji to look like you or how you want to be represented on Snapchat. It's pretty easy and fun experimenting with the elements you have to put together to change the Snapchat ghost picture.
Snapchat lets you change the ghost picture into a cartoon avatar with expressions and different costumes. You have to tap the Bitmoji or Snapchat ghost picture at the top of the screen, then tap again on the ghost's picture and click on create Bitmoji. Start experimenting with the features till you get n avatar that looks like you.
In this article, we'll see how you change your Ghost picture into your Bitmoji.
Snapchat and the Bitmoji
Snapchat differs from other social platforms in several ways, one of which is its idea of a profile picture. Unlike the other platform that lets you use your photos on your profile page, Snapchat uses an avatar with expressions, costumes, accessories, and different backgrounds to represent you. The fun part is that you have the free reins in creating the avatar known as a "Bitmoji," and you can edit it anytime you want.
Suppose you created your Bitmoji without a beard when you had none; you can edit it to have a beard when you start growing one. It's so efficient that you can change the colors of your hair, eyes, beards, and lips whenever you also alter the natural colors of those parts. You can explore different poses with the avatar and backgrounds to compliment your wear.
How To Change Your Snapchat Ghost Photo
Snapchat only works on mobile devices; hence, the steps listed in these sections will apply to Android and iOS devices with the Snapchat app. Once you've logged into your Snapchat account, you can open it and follow these steps.
Step #1: Go to Your Profile
Once you've launched and logged in to Snapchat, the next time is for you to navigate to your profile page. This is where you'll find the settings for customizing your avatar to look like you and pick costumes. Your Snapchat app should open to a camera when you launch with different icons on the screen.
To the top left corner of the screen, you'll see a profile icon to click on. When you click on it, your profile page opens along with a list of features.

Then, tap on the cloth hanger icon to the top left of the screen.
Or tap the default profile picture and tap on "Change Outfit."
Step #2: Edit Your Bitmoji
If you haven't had a Bitmoji before, you'll see an option to create your Bitmoji, which will bring out a range of icons representing different parts of the body and costumes. Scroll to the right till you reach the first icon, which is the icon for skin tone. Snapchat has 52 skin tones, including odd colors like blue, green, purple, yellow, and grey.
Pick the one that applies to your skin tone or how you want to be seen on Snapchat. The next tile is your hair color. There are also 52 colors to pick from that will apply to the hair on your head and your beards. After this is the tile for hairstyle, there are almost 200 hairstyles to choose from, from low cuts to dreads. The next tile shows different hair treatments for the style you pick.
Next, you can choose facial hair; there are about 40 styles. The next tile helps you pick the color you want to apply to the facial hair.
You'll continue with these edits in eye shape, brows, lashes, size, spacing, and color. Then you can select your nose type, face shape, mouth, ears, cheek lines, forehead lines, eye lines, and body type.
Step #3: Select Your Accessories and Costume
After the body parts, you can select your accessories, including earrings, piercings, glasses, and hats. Then, you proceed to choose the costume of your choice in outfits. There are several complete fits you can pick from different clothing brands. However, if you're not feeling the complete fit, you can select your fits with colors.
Step #4: Save Your Creation
Once you're done picking your outfit and satisfied with your avatar, click on the save icon to the top right of the screen. You'll see a pop-up where you can change the pose and background of your Bitmoji and the selfie for different effects.
Conclusion
Snapchat makes it easy to share your avatars across platforms for others to see your avatar and instantly recognize you in case they want to add you on Snapchat. You can always edit your Bitmoji to reflect changes in your real-life physical appearance.