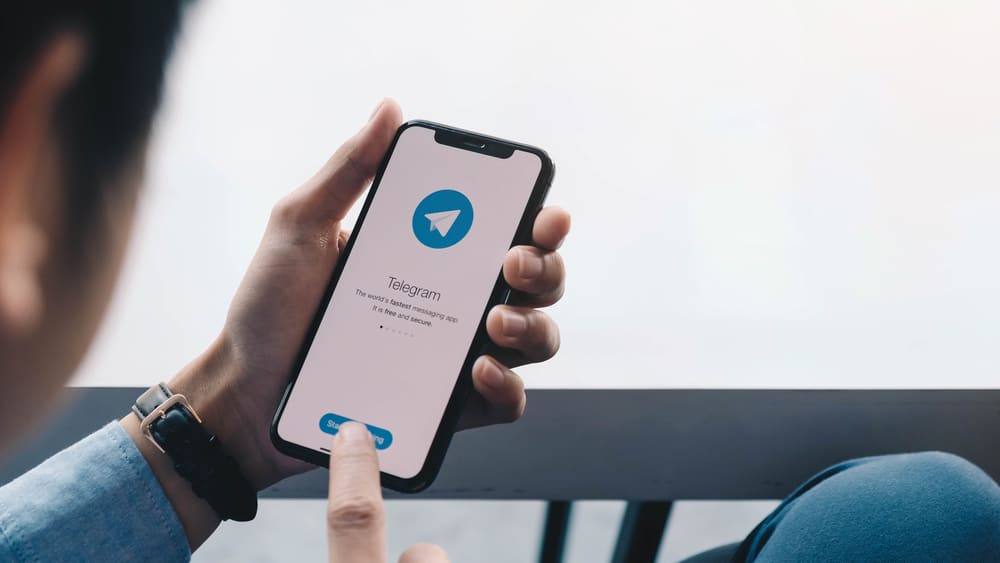 Telegram is an excellent messaging app and an even better marketing platform.
You can attract, inform, sell to, and satisfy your customers' needs in various ways on the app. Whether you are a business owner, content creator, artist, author, or marketing agency, there is so much you can do with Telegram.
Learning the ropes of Telegram marketing is essential if you want to promote your product or service on Telegram.
Read on to understand Telegram marketing and strategies.
To market on Telegram, first, identify your marketing goals. Once the goals are clear, create your business account. You can choose between a channel or group or do both. After creating the business account, create content that resonates with your customer's needs to help you meet your marketing goals. Lastly, promote your channel or group in other Telegram groups, on social media, and on your website.
This post discusses how to market on Telegram, including how to create a Telegram channel and group.
An Overview of Marketing on Telegram
Telegram has achieved a huge user base over the years, and it's still soaring.
According to Statista, at least 700 million people use the app every month. In light of this growth, businesses and creators are realizing the platform's popularity and leveraging it to reach potential customers.
If you haven't started using Telegram to promote your product or service, you are not too late to the party.
With a Telegram channel, you can broadcast your offers to a loyal following, generate leads and sell your merchandise or service.
At the same time, a group is a two-way communication platform between you and potential clients.
Such an arrangement can help create brand loyalty, get unfiltered client feedback, and keep consumers updated on new developments and offers.
Once you've created your channel or group, the next step is to promote the platform, attract a loyal following and provide value to the members. Let's dive into an in-depth explanation of how to market on Telegram.
How To Market on Telegram?
Now that we've seen how Telegram can help promote your products and services, let's get down to the practical part.
You have decided to incorporate Telegram marketing into your strategy; what steps should you take?
Step #1: Identify Your Marketing Goals
Different people have varying marketing goals.
A business owner may want to create awareness of their new company, attract customers, generate leads and sell.
On the other hand, a content creator or artist's goal might be to gain followers, attract traffic to their website, create a loyal fan base or create a broadcast channel to inform followers of new content or art.
Identify the mission behind your Telegram marketing strategy to identify the channels that will work for you. Once the goal is clear, you'll know whether it's a group or channel that best suits your brand.
Step #2: Create a Business Account
With your marketing goals clear, it's time to get to the practical part; creating a Telegram account. Depending on your goal, you can choose a channel or group at this stage.
A Telegram group is like a chat room or lounge where members can chat, reply to messages and discuss varying topics.
On the other hand, a Telegram channel is a one-way platform where channel admins can post messages for members.
Unlike groups, users cannot post messages on channels. Another difference between a group and a channel is that users join a group and whereas they can only subscribe to a channel.
Let's discuss how to create a Telegram group and channel. We will use the desktop app as the standard, but you can also create the group or channel on the mobile app.
How To Create a Telegram Group?
Below are the steps to create a Telegram group:
Open Telegram.
Click on the hamburger menu icon in the top left corner.
Select "New Group."
Enter your group's name.
Click "Next."
Click "Create."
You have successfully created your Telegram group. A group can have as many as 200,000 members, and you can add members manually or send an invite link for them to join.
To add users to the group, follow the steps below:
Open the created group.
Click the three dots at the top right corner of the screen.
Select "View group info."
Click on the add member icon.
Add members manually from your contact list.
Alternatively, click "Invite via Link."
Copy and paste the link to direct messages, social media posts, or other profiles.
How To Create a Telegram Channel?
Here are the steps to create a Telegram channel:
Open Telegram.
Click on the hamburger menu icon.
Click on "New Channel."
Enter the channel name and description.
Click "Create."
Choose whether it's a private or public channel.
Enter your channel link.
Click "Save."
Select contacts that you'd like to add to the channel.
Click "Add."
Alternatively, click the "Invite Link" and copy and paste it to direct messages, posts, or other avenues for interested users to subscribe to your channel.
Step #3: Promote the Account
For a successful Telegram marketing strategy, you need to put your content before potential clients. Consequently, you need to promote your account.
Below are the various ways to promote your Telegram group or channel:
Social media where you share the link on posts, direct messages, or share in other related groups
Strategically place the group or channel link on your other social media profiles like Instagram, Snapchat, and TikTok
Share the link with your website visitors
Paid ad campaigns on Telegram and other social platforms
Cross-promotion on other Telegram groups
Step #4: Analyze Your Channel or Group
Marketing metrics help you understand whether your marketing efforts yield results, where to improve, and other important data.
You can tell what kind of posts drive the most engagement, what your customers like, and the success of your strategy.
For instance, if your marketing goal is to drive traffic to your YouTube channel from Telegram, analytics tools will tell you what percentage of your channel viewers originate from Telegram.
Wrapping Up
Thanks to its large user base, Telegram marketing is an excellent way to promote your products and services.
To market on Telegram, set your marketing goals, create a group or channel, and create content that potential clients resonate with.
Additionally, promote your channel or group on other groups, social media, and your website.
Remember to use analytic tools to measure the success of your Telegram marketing strategies.