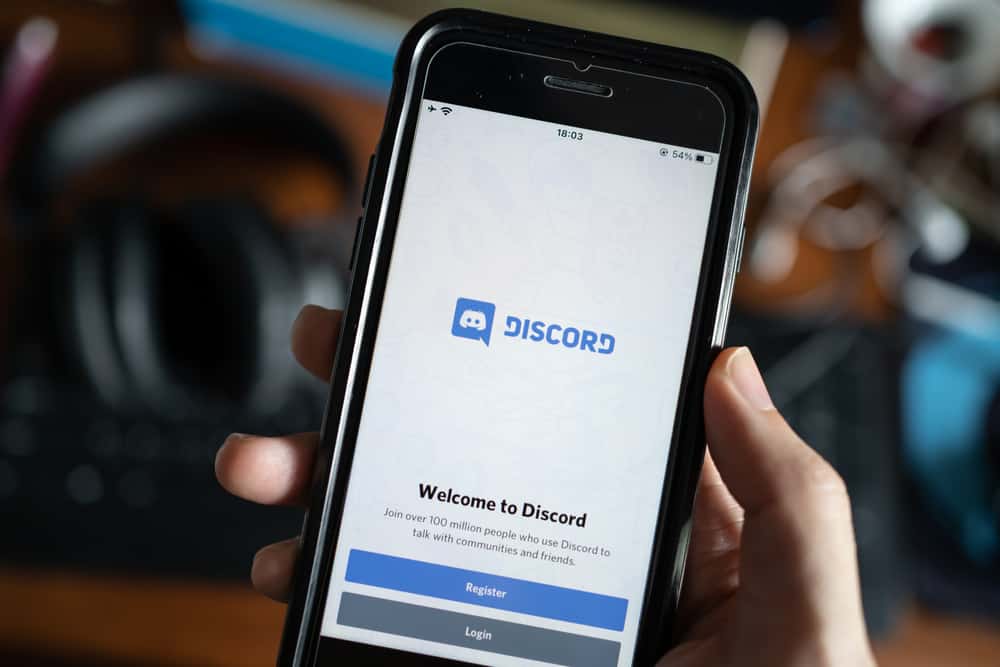 Discord offers excellent features that have made many people use it. Unlike many platforms, Discord offers users servers where they can interact with friends. Did you know you can edit a message on Discord even after sending it?
Instead of deleting a message and writing a new one, you can edit it. Moreover, if you are wondering if the other person will get notified when you delete a message, read the post to learn more.
Discord does not notify the receiver when you delete messages you sent earlier. However, if a person was online and had read the messages, he may discover you have deleted the message when they see it disappear.
The guide has explained the various methods when you want to delete messages on Discord. Additionally, the guide has answered the question many users ask themselves when they want to delete messages, like if a person is notified when you delete messages on Discord or if the message will unsend itself.
How To Delete Messages on Discord
Deleting messages on Discord has turned out to be an impossible task for many users. Deleting messages on the platform can be easy or hard, depending on the messages you wish to delete.
Before you continue reading this section, it is essential to understand that if you are not the admin, it is impossible to delete Discord messages you did not send.
But if you are the server owner (or admin), you can also delete others' messages. Of course, it doesn't apply to direct messages.
Discord allows you to delete messages you send to a given person. It is easy to delete messages when you do so one by one.
Launch Discord on a computer.
Open the channel or Direct Message where you want to delete a given message.
Hover over the message you want to delete.
Click on the three-dot icon on the right end.
Once a menu opens, click on "Delete Message" at the bottom.
The above steps work well when you wish to delete messages one by one. Discord does not allow users to delete multiple messages simultaneously, but it doesn't mean you cannot achieve that.
There is a way of writing code, but you may find it too complicated when you are not a programmer.
Does Discord Notify When You Delete a Message?
Discord does not notify the other party when you delete the messages you sent to their DM. Discord has avoided sending notifications to ensure you have privacy when doing certain things on the platform.
But that does not mean the other will not know you deleted a message. If a person were online when you deleted the messages, they would realize that the messages you sent are disappearing.
If you send a person a message by mistake before you can finish writing, you can edit it.
Editing is better when you don't want a person to be suspicious. Also, if someone is not online when you delete the messages, they will never know it happened unless they open your chats.
Will a Discord Unsend a Message if I Delete It?
When you delete your messages, Discord deletes them from your inbox and the recipient's inbox. Therefore, it will appear as if you never sent the message.
The recipient will never be able to read the messages, nor can they recover them.
Additionally, the messages will get deleted from your side, and if you have not saved a screenshot, you won't access the messages.
Although deleting messages unsends them, it is not the best solution when you want to delete your messages.
Possibly a person received a notification about the message you sent, meaning the notification will keep a copy of the message even after you delete it.
Additionally, some users have notification-saving applications on their devices to read deleted messages. Therefore, it is not guaranteed to be unsent once you delete a message.
Conclusion
Discord users who wish to delete messages but are unsure if the recipient will be notified have the assurance they need from this guide. Moreover, if you are new to Discord and wondering how to delete messages on Discord, please read this post for working guidelines.
Frequently Asked Questions
Will someone read Discord messages if I delete them?
It depends on whether the user has a notification-saving application. If that is the case, then your message will be read by the other party before it disappears. But if the user does not have the application, your message will unsend itself, meaning they cannot recover it.
Will someone know I deleted Discord messages?
Discord does not send a notification when you delete messages, but the recipient may know you are deleting messages if they are online. Someone will see messages disappearing and may question you.