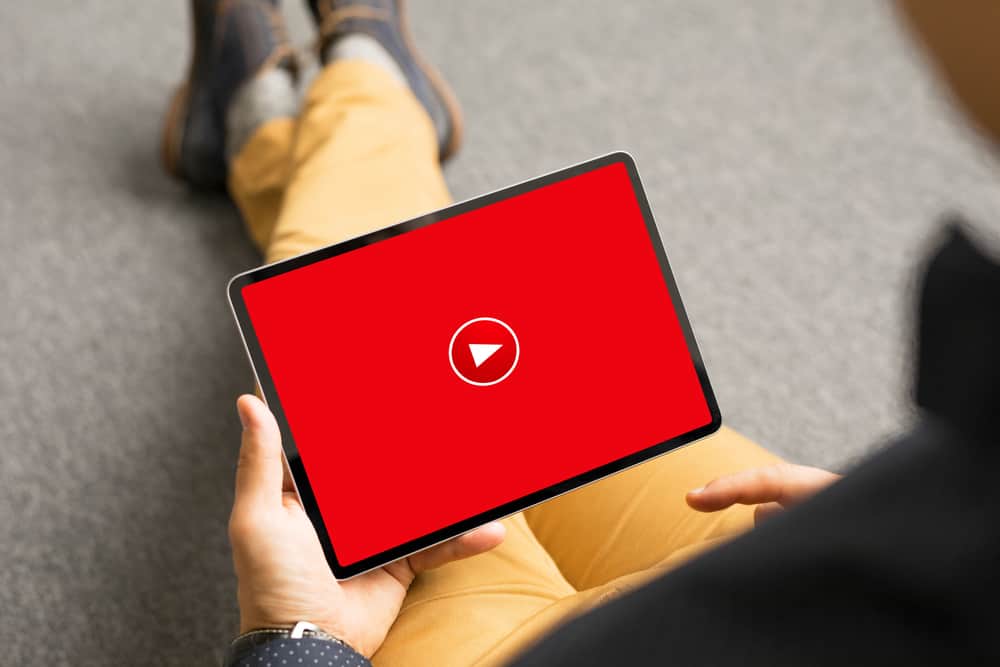 Starting and growing a YouTube channel is the goal of every aspiring creator. While starting a channel is free and easy, creating a successful brand on YouTube takes a lot of work.
You can't create and upload videos on YouTube; call it a day and expect growth; you need to manage the channel like any other business. But how do you manage a YouTube channel?
Managing a YouTube channel entails several steps you can do yourself or seek the help of a YouTube manager. These steps include content planning and creation, optimization, promotion, and data analysis. In addition, you need to interact with your audience and build a community.
This post gives an overview of managing a YouYube channel and how to manage a YouTube channel by yourself.
An Overview of Managing a YouTube Channel
What sets apart a stunted YouTube channel from a successful channel? There are several factors, but the leading one is channel management. Maintaining a YouTube channel is more than creating and uploading high-quality videos.
You need to be consistent, act on audience feedback, use channel analytics to tell which content does well and market your content. All these processes count as YouTube management.
YouTube management is a serious undertaking, and brands even hire professionals to manage their channels. For example, big YouTube channels like CoComelon hire several channel coordinators, managers, and designers.
Likewise, you can hire channel managers, depending on the size of your channel. Still, you can manage the channel yourself. Let's talk more about how to manage a YouTube channel below.
How To Manage a YouTube Channel
How do you manage a YouTube channel? Here are the key aspects of managing a YouTube channel.
Content Planning
When you approach your YouTube channel as a business, it will thrive. In the same way, you'd map out a business plan before starting a business, you should create a content plan before starting a channel.
The first step in planning your content is choosing a niche. Once you've identified your niche, plan the type of videos you'll create and how often you'll upload them for consistency.
You can also check competitor channels for ideas and the gap left that your content can fill.
Content Creation
You must create high-quality content to appeal to potential viewers and for YouTube to recognize your content as valuable. High-quality means providing value and passing the information in high-quality resolution.
Invest in high-quality recording equipment like a microphone, a camera, and lighting. Additionally, employ the best video editing software and skills.
You could edit the videos or hire a professional on freelance platforms like Fiverr and Upwork.
Optimization
After investing your time in creating great content, it's time to ensure potential viewers find it. YouTube is a sea of content; no one will discover your valuable content if you fail to employ proper content optimization techniques.
Use relevant keywords in your video description, compose a good title, and incorporate relevant tags to improve your chances of appearing in search results.
Lastly, design irresistible thumbnails to entice viewers to click through and watch your videos.
Content Marketing
You can't grow your channel by creating and uploading content, then leaving everything else to fate. You need to raise awareness about your channel. Promote your content on other social media platforms like Facebook, Instagram, and Twitter.
For instance, if you have a travel vlog, share your video or channel link in Facebook travel groups. You can also share your latest video on your other social profiles, asking followers on the various platforms to watch and provide feedback.
Interaction With Audience
Once you share content and it gains traction, your audience will like the video and leave comments. The comments are varied, from positive, negative, and positive criticism to suggestions.
Take time to engage with your audience by addressing what they say. You can ignore the offensive comments, but note what the negative comments say about your content.
This criticism can be valuable when creating future videos because you'll know where to improve. As for the suggestions, you can create content based on the suggested topics.
Build a Community
The best way to grow on YouTube is to have a loyal fan base that's always looking forward to your next video. That way, you'll be assured of views.
When you reach 500 subscribers, YouTube lets you build a community that you can interact with outside video uploads.
You can make community posts, do a Question and Answer (Q &A) session, share behind the scenes, and conduct polls. Such interaction further cements loyalty among your fans and establishes your channel as an authority in your niche.
Data Analysis
Data analysis is probably the most crucial part of YouTube management. You must monitor your channel metrics, including impressions, click-through rates, views, watch time, and unique and returning visitors.
This data will help you tailor your content to appeal more to your target audience. For instance, if you monitor your monthly videos and notice one of them carries the weight of the total views, you can focus on creating such content.
Wrapping Up
We've discussed how to manage a YouTube channel to be successful. You can manage the channel by yourself or hire a professional to handle the tasks. These management tasks include content planning and creation, optimization, marketing, and data analysis.