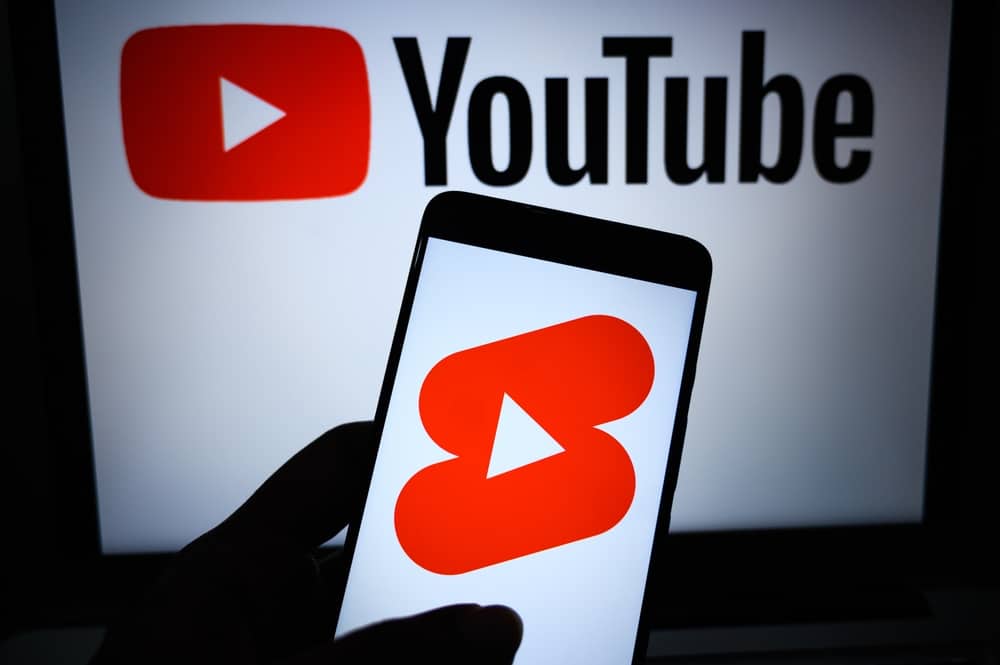 YouTube now offers YouTube Shorts as an alternative to making long videos. You can quickly make YouTube Shorts using your phone and get the clip to go viral.
When creating YouTube Shorts or as a creator, you may get curious to know if there is a way for you to edit the YouTube Shorts. We will feed your curiosity by the end of this post. Read on!
When creating a YouTube Short, you will get different elements that you can use to edit the clip. That is the easiest way of editing YouTube Shorts when creating it and before uploading. Alternatively, you can use third-party editing apps to create YouTube Shorts and have advanced editing options. Once you utilize the video editor, you can upload your clip as a YouTube Shorts video.
YouTube Shorts are fun and easy to create. We will understand what YouTube Shorts is and the steps and ways of editing YouTube Shorts. Let's dig in!
What Is YouTube Shorts?
YouTube was initially a platform where creators could upload long videos and didn't allow them to use YouTube to create clips directly.
However, in 2020, YouTube gladdened creators by introducing YouTube Shorts. The new feature allows creators to create short-form videos directly from the YouTube app.
The short videos can be up to 60 seconds long. YouTube Shorts are created directly on the app, and all the editing features are provided when creating them.
You don't need third-party apps to create your first YouTube Shorts. You can also monetize YouTube Shorts similar to other YouTube videos.
How To Edit YouTube Shorts
Any video requires editing to meet the creator's goal. For instance, you may want to add texts or graphics to a clip you want to create or include background music to spice the YouTube Shorts. Such a case requires you to know how to edit YouTube Shorts.
There are two ways of editing YouTube Shorts. You can edit the clips when creating them directly using the YouTube app and upload the edited final clip.
Alternatively, you can use a video editing app to create and edit the YouTube Shorts and then upload it to your channel. Both methods are covered below.
Using the YouTube App
Your creativity when creating YouTube Shorts is measured by how you edit the clip before uploading it. Here are the steps to create and edit YouTube Shorts.
Open your YouTube app and sign in.
Tap the plus sign at the bottom and select "Create a Short."
Capture a clip or entire video and locate the different editing tools to use.
To add sound, click the "Add sound" button and select a sound from the audio library.
Click the "Text" option to add on-screen text to the video.
Once you've made all the edits, complete the process and upload the YouTube Shorts.
You can explore different creation tools on the screen to see which to utilize in editing your YouTube Shorts to achieve the needed results.
Using Third-Party Editing Apps
Using the YouTube app to edit YouTube Shorts has limited editing options. However, you can utilize third-party editing tools with more editing options to achieve the desired results. There are numerous YouTube Shorts editing apps that you can check out and find the ideal one for your case.
Once you get the video app, install it on your device, then upload the video to use or create one using your camera. Once the video is ready, start editing it using the various editing options with the particular editing app. Lastly, save the clip and upload it as your YouTube Shorts.
Conclusion
YouTube Shorts are fun and easy to create. When creating your YouTube Shorts, you may want to edit them to achieve different results.
You can edit YouTube Shorts by utilizing the YouTube app when creating the YouTube Shorts or by relying on third-party editing apps, then upload the edited YouTube Shorts to your channel.