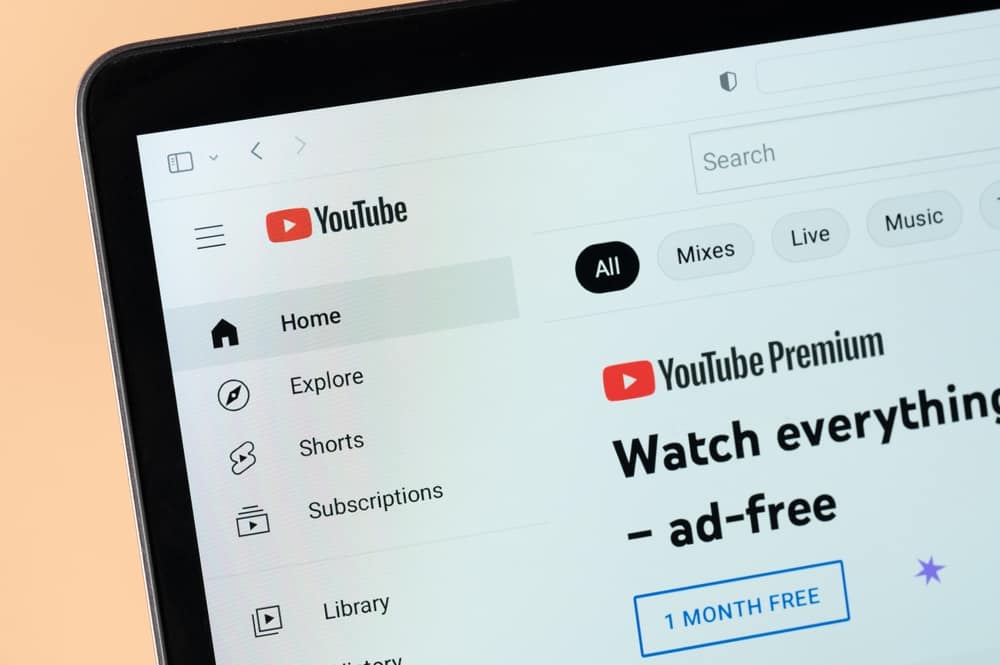 YouTube relies on ads to earn income and share it with content creators. While ads are a great marketing strategy for a brand, as a viewer, the ads can spoil your moments and hinder you from enjoying seamless YouTube fun.
Is there a way to watch YouTube without ads? You are in the right place if you are looking for this answer. We will discuss everything in detail.
YouTube offers six main types of ads, and some are non-skippable. When interacting with YouTube, you can enjoy YouTube ad-free by subscribing to YouTube Premium. You can use an ad-blocker extension or app if the cost seems high. Find a reliable ad-blocker for your case and use it when utilizing YouTube on your browser or the YouTube app. It will help you block most of the ads when viewing YouTube videos.
This guide focuses on YouTube ads and obtaining an ad-free viewing. Hopefully, you will have an understanding of the best option on how to make YouTube ad-free. Let's go!
Why Does YouTube Have Ads?
YouTube has tons of videos that you can watch across different categories. As a creator, you can upload videos on YouTube, provided they align with YouTube's community guidelines. When you create YouTube videos, one goal is to make money.
YouTube allows advertisers to utilize the platform for their ad campaigns. You can create ads and specify your target audience and budget. YouTube will display the different ads on various videos and share the generated income with content creators. Hence, YouTube includes ads to generate income.
There are various categories of YouTube ads. The non-skippable ads are the least favorite among viewers. You can't avoid ads when viewing YouTube content, but there is an option to make YouTube ads accessible, which we will cover in the next section.
How To Make YouTube Ads Free
While ads are great for YouTube and the advertiser, as a viewer, you may not wish to sit and watch the ads play and interrupt your video. How, then, can you get rid of the ads?
Get YouTube Premium
YouTube is free, and you will encounter ads when using the free version. However, YouTube offers another premium option at a monthly fee. YouTube Premium costs $9.99-17.99/month and has additional capabilities.
The main one is that it allows you to watch content ad-free. You won't get annoyed with any ad type, including the non-skippable ads. Moreover, you can enjoy offline access to downloaded videos and include background play at your convenience.
Using YouTube Premium is the ideal way of making YouTube ad-free but at a cost. If you don't have any $$ to spare, you can try the other free methods presented below.
Use Ad Blocker Extension
You can use different ad blocker extensions to detect and stop ads on YouTube. The trick is to get the most reliable ad blocker to meet your goals. However, not all ads are removed using the ad blocker. The non-skippable ads will still appear when viewing videos.
Search for an ad blocker extension and install it on your browser. Once installed, open YouTube and start viewing the videos. The ad blocker will help remove most ads that would otherwise annoy you.
Use Ad Blocker App
If you are using the YouTube desktop app, you can download the ad blocker desktop app and use it when you are viewing YouTube videos on the YouTube desktop app. You can't use it when accessing YouTube on the browser.
With the three methods, use the one that aligns with your case to block YouTube ads.
Conclusion
You can block YouTube ads to make YouTube ad-free. However, you can prevent the hassle of using third-party tools by subscribing to YouTube Premium to enjoy YouTube without any interruptions from ads and with additional privileges that come with the YouTube Premium subscription.
Frequently Asked Questions
Can you make YouTube ads free?
Yes, you can. The direct and easy way to achieve that is by getting a YouTube Premium subscription to eliminate all the YouTube ads when watching videos. Alternatively, you can use ad blockers.