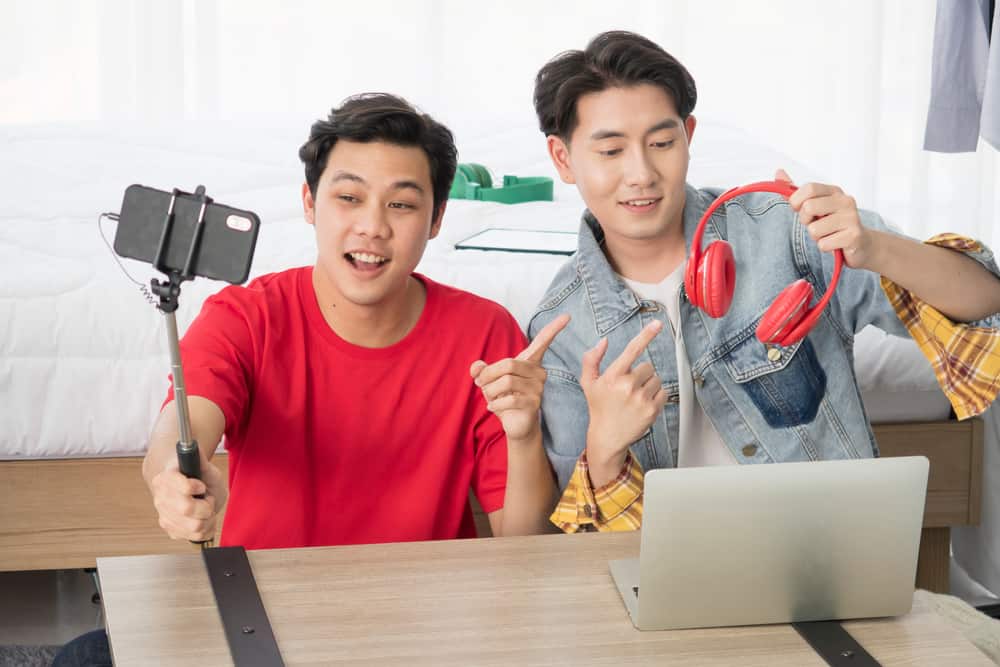 Do you want to build a brand identity and recognition around your YouTube channel? A YouTube logo is a good place to start.
It makes your brand stand out, makes it easy for viewers to recognize your content, and builds credibility.
Besides, you can use the logo as a channel banner, profile picture, and video watermark. But how do you make a YouTube logo?
1. Study your brand to identify a suitable logo.
2. Brainstorm and sketch logo ideas.
3. Choose a favorite logo design.
4. Pick your color palette and create your logo.
5. Download the logo to your device and upload it to YouTube.
We break down how to make a YouTube logo in this post.
Overview of Making a YouTube Logo
It's no secret that a logo is important for your brand. Businesses spend time and resources to create unique logos. You should do the same with your YouTube channel because it creates a platform to share your passion with your audience and has the potential to grow into a profitable business.
Due to financial restraints, you may shy away from hiring graphic designers to create your YouTube logo. Moreover, creating the logo by yourself allows you to customize it as you desire, something a stranger may not do.
You can create a great logo on several devices using free logo-making software like Inkscape, paid options such as Adobe Illustrator, and cloud-based editors like Pixlr.
How To Make a YouTube Logo
Creating a good logo involves several steps, from ideation and creation to personalizing the color scheme, image, texture, and fonts. Below, we break down the process of making a YouTube logo from scratch.
Study Your Brand To Identify a Suitable Logo
Before you sit down to design a YouTube logo, you need to understand your brand. Examine your brand and identify what you want to achieve with it.
Is it a travel vlog that seeks to share a luxurious travel lifestyle with viewers or a car-centric channel to review the newest car models?
A logo is a message, so identify the impression you want to make with it. Important aspects influencing your logo design include the target audience, niche, and your channel's voice.
Brainstorm and Sketch Logo Ideas
Once you know the image you want to portray with your logo, it's time to get creative. There are various ways to awaken your creative side.
First, check out the logos of your close competitors. Identify their color pallet, logotype, topography, and overall identity.
Secondly, explore the internet for logo ideas. Once you have your inspiration, sketch several concepts in a notebook.
Choose a Favorite Logo Design
With all the possible concepts on paper, examine them carefully and identify your best design. Keep in mind your audience when choosing the most appropriate design.
Are you going for a simple wordmark logo or one that combines an image and text? For instance, if your main audience is kids, you may choose a logo combining an animated image and simple text.
Similarly, if your audience is looking for car maintenance answers, you may want to add a car-repair-related image to the logo.
Pick Your Color Palette
HubSpot reports that 90% of your brand's first impression comes from color. Choosing a color palette that impresses your target audience and makes them click through and explore your channel more is crucial.
Which color combination best represents the emotion or response you want to get from your potential viewer?
Explore the color schemes that portray what you are trying to achieve with your content and apply them as necessary. Use a mix of two or three colors to avoid making a cluttered logo.
Create Your Logo
Creating your logo is the most demanding step. You bring to life your logo design, customizing several aspects, like the color palette and typography.
It may take time, but trial and error, plus having a clear picture of what you want in mind, will help. Choose your preferred logo-making software depending on your ability.
Although premium software has advantages like being watermark-free and exporting designs of the highest quality, you can still create professional logos with free options.
Below are some of the best paid and free logo-making software:
Adobe Illustrator (premium)
Canva (free and premium)
Inkscape (free and premium)
Pixlr (free)
DesignHill (free)
Download the Logo and Upload It to YouTube
Once you are content with the masterpiece you've made, download it onto your device. You can save the logo in several formats, such as SVG, PNG, and JPEG. The best format is SVG because it is vector-based, thus scalable without losing quality.
Follow the steps below to upload the logo to YouTube:
Navigate to YouTube and sign in to your account.
Select "YouTube Studio."
Click "Customization."
Navigate to the "Branding" tab.
In the "Picture" section, click "Upload" or "Change."
Select your saved logo from your device storage and click "Open."
Customize the logo to fit in the profile picture space.
Click "Done."
Click "Publish."
Wrapping Up
With the right ideas and skills, you can make a good logo that best represents your brand. You can use your YouTube logo as a profile picture or to watermark your videos. We hope this guide has taught you how to make a YouTube logo like a pro.