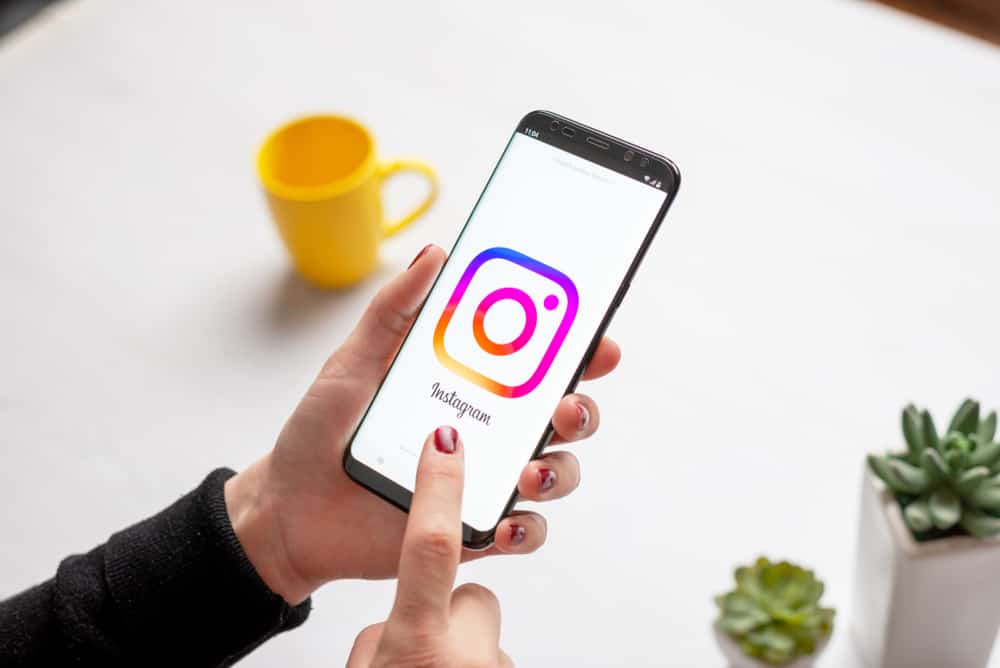 Formatting of Instagram bio comes in handy when you want to create an appealing bio. People are more at ease reading your Instagram bio when you've added line breaks, making it more readable.
Besides, having a formatted bio makes you stand out, especially if you are a brand, as your bio is the first thing that sells you out to people, and ensuring they have an easy time reading comes in handy.
Various tricks help in making your Instagram bio two lines. First, you can press the "Enter" key to add a line break. Also, you can use a notes app and write your Instagram bio, formatting it properly, including adding spaces and line breaks. Once done, copy it to your Instagram bio. Alternatively, you can use symbols and emojis to add line breaks to your bio; anyone viewing your bio will see the nice formatting included.
We will cover the benefits of adding two lines to your Instagram bio. Next, we will see the three ways to use for formatting your Instagram bio by adding line breaks. Ready? Let's dive in!
Why Add Lines to Your Instagram Bio?
It is not mandatory that you must make your Instagram bio two lines.
However, making your Instagram bio two lines is your best option for someone who loves clean text formatting and creating an attractive bio.
Below are the reasons for adding lines to your Instagram bio:
You can easily add more information without messing with the appearance.
Allows neatly using multiple hashtags.
Your Instagram bio looks more professional.
You get to break your information while maintaining an appealing appearance easily.
Your Instagram bio becomes more readable to your audience.
There is no harm in adding lines and spaces to your Instagram bio. If any of the above benefits sound like something you would love to achieve, read on to discover the two ways of making your Instagram bio two lines.
How To Make Your Instagram Bio Two Lines
Adding spaces to your Instagram bio is not as simple as it sounds.
If you are stuck at it, read the three methods below and stick to the one that works best for you.
Method #1: Use the "Enter" Key
Thanks to a recent Instagram update, adding spaces to your Instagram bio has never been this easy.
The method works for Android and iPhone using the below steps:
Open your Instagram account.
Tap on your Instagram profile icon.
Your profile page will open. Click the "Edit Profile" button.
Click on "Bio" to edit your bio details.
Type the information that you want to add to your bio. After the first line of your bio, click the "Enter" key.
The keypad button with an arrow.
A new line will be added. Type the next details of your bio, then click the "Enter" key again to add a new line.
That's how you can make your Instagram bio two lines in the easiest way. Note that for this method to work, you must have updated your Instagram app. If that doesn't work for you, try the other methods below.
Method #2: Use a Notes App
Using a notes app is another seamless way of making your Instagram bio two lines.
Furthermore, you can use the same method when formatting Instagram comments.
Follow the steps below on your Instagram mobile app:
Open the Notes app on your phone.
Type your bio on the notes app.
To add a new line, copy these invisible spaces, [         ] then remove the brackets.
Copy the bio draft on your notes app.
Open Instagram and navigate to the "Edit profile" section.
Under the "Bio" section, paste the copied draft, including the invisible spaces.
That's it! You can copy and paste the invisible spaces whenever you want to add another new line to your bio.
Method #3: Use Symbols and Emojis
Symbols and emojis also achieve adding of new lines in an Instagram bio. The trick here is to add emojis or symbols such as an asterisk (*), dash (-), or period (.) to act as the separator between lines on your Instagram bio.
Open your bio section on Instagram and start typing your bio text. Add the symbols or emojis at each end of the line until a new line is created. Next, add your second bio line and keep adding symbols and emojis to create more lines on your Instagram bio.
Conclusion
A nicely formatted Instagram bio attracts any reader and makes your Instagram bio stand out.
We've seen the benefits of adding spaces to your Instagram bio and discussed three easy ways to create an Instagram bio with two lines.
That's it, folks. Try and stick with the easiest method for you.