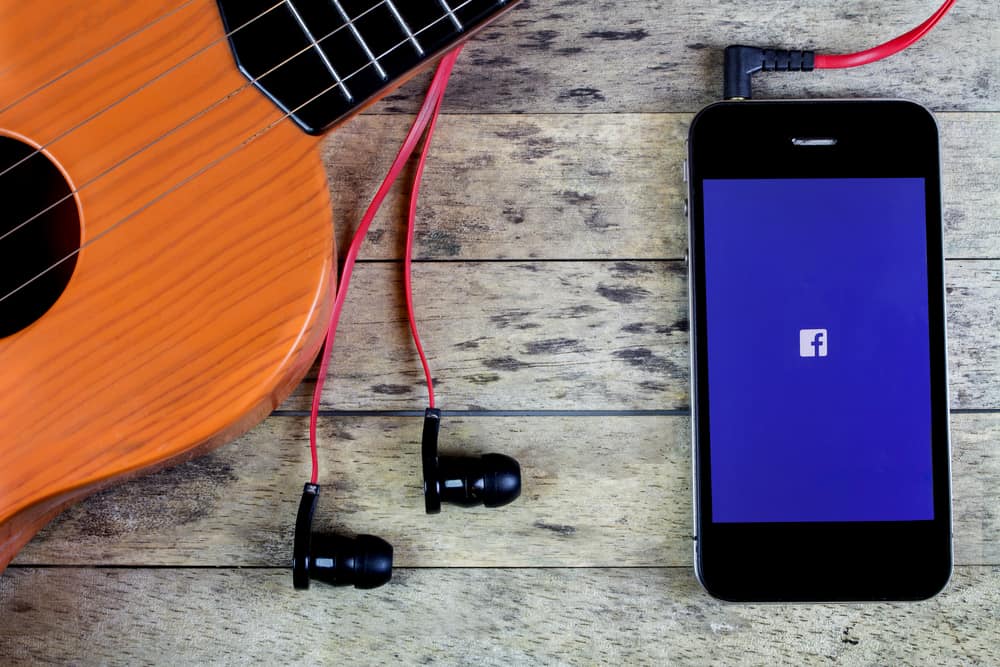 Music is an ideal way of voicing your feelings, and for those who think that writing a text is not enough to express themselves, fortunately, Facebook got their backs.
This socializing app lets you add single or multiple tunes to your profile and share it with your loved ones.
This article will help you walk through the steps required to add music to your Facebook profile. So, let's get started!
How To Pin Songs and Music to Facebook Profile
Another cool feature that Facebook provides is adding songs to your profile and pinning them under your bio. Your profile will be updated when you pin a song.
However, Facebook allows you to pin only a single tune at a time. This feature is only available on iOS and Android smartphones.
You can use this feature by following the steps below:
Log in to your Facebook account by entering the correct email and password.
Locate the "Music" option on your profile page just beneath the "What's on your mind" box.
Choose the "Music" icon from the drop-down menu.
You will notice three dots with every song, and clicking on them will reveal the "Pin" option.
Select the "Pin" option to pin your selected music to your profile.
How To Get Rid of Old Music on Facebook Profile
Are you over a particular song and no longer want it to appear on your feed? Not an issue! Facebook allows its users to unpin and remove songs just as easily as adding them.
Here is how you can do this:
Go to your profile page on Facebook and choose the "Music" button (just like above).
You are presented with a list of songs. Click on the three dots symbol.
Select the "Delete song from your profile" option to delete.
How To Add a Song to Facebook Timeline
Using your Apple or Android device, open the Facebook app.
Next, enter your credentials accurately to log in to your account. Immediately after you log in, you are directed to your feed page.
Simply click on the three horizontal lines option in the upper-right corner, leading you to the "See your profile" button.
When scrolling down, the first thing you will notice on your profile would be the "What's on your mind" box. You can find the music icon right below the tab. It is easily visible.
Upon opening the "Music" icon, a plus sign emerges.
Select the "+" icon on the top right corner of the "Music" bar. The plus sign will lead you to the song page.
Now, you either have the option of sharing your favorite tune from your playlist or choosing one from the playlist provided by Facebook.
Select the song and hit the "Add" button, finally adding the music to your profile.
Conclusion
All in all, we indeed agree that music changes the world for the better. Adding your favorite song to your Facebook profile allows you to express yourself fully and elevate your Facebook friends' moods by appearing on their timelines.
Frequently Asked Questions
Is the music feature present on the web version of Facebook?
Only Facebook mobile users have access to this feature. Facebook desktop users cannot upload music to their profiles nor listen to the ones shared by their friends.
Where to find Facebook's music feature?
Unless you frequently check your Facebook profile screen, you may not see the music icon. Go to your profile screen, and scroll down to find it next to the "Photos and Life Events" panel. Likewise, you can also scroll through the cards to see the "Music" category on your profile.
How do I add music to a photo on Facebook?
Putting a song over a picture or video feature of Facebook works like the one on Instagram. Select the photo you intend to upload, click on the sticker symbol and choose the music sticker. This will open your playlist. Select the song of your choice, pick out the part that synchronizes the best with your image, and add the sticker to your image.