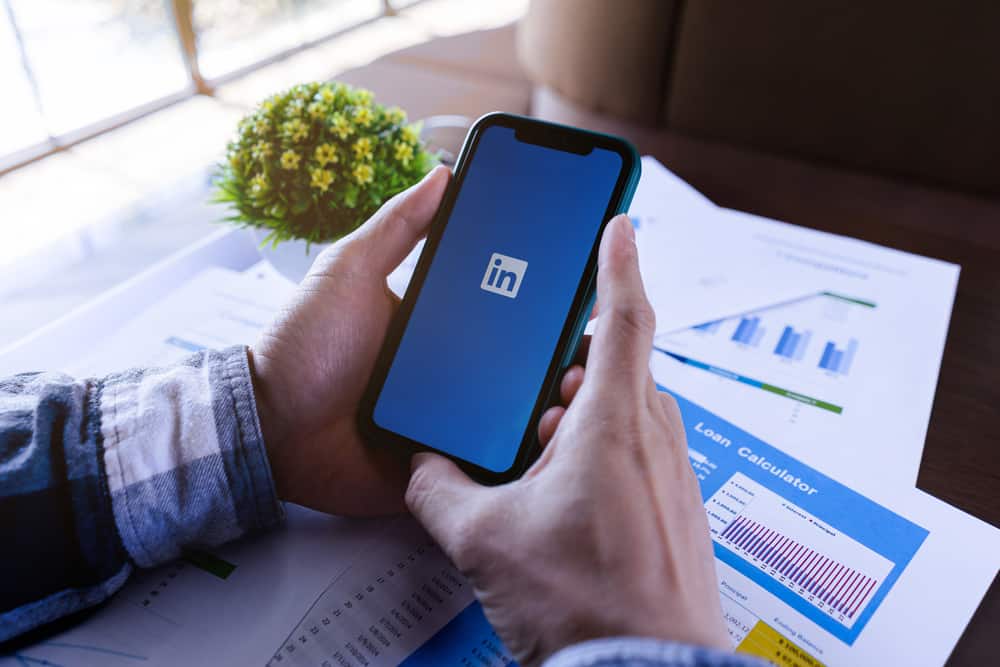 Your LinkedIn profile acts as your first resume, and recruiters may be interested in viewing it when applying for jobs. If it is well set up, that's a big plus and can come in handy to secure the job.
You can create a profile of all your accomplishments on LinkedIn, and when you share it with someone, it will talk on your behalf.
The question is, have you added accomplishments to your LinkedIn profile?
You've probably seen someone's LinkedIn profile with honors, awards, language, and course details, right? Those are examples of accomplishments. The good news is that you can navigate to the "Add Section" on your LinkedIn and add your accomplishments.
This guide offers a hands-on tutorial on adding accomplishments on LinkedIn. We'll cover what accomplishments are, their different types, how to add and edit them and conclude with frequently asked questions about LinkedIn profiles and accomplishments. Sounds good? Kindly stick around, and let's get started.
What Are Accomplishments on LinkedIn?
LinkedIn is an excellent platform to showcase your skills, profile, and other professional details that help boost your chances of networking and landing jobs.
Besides, LinkedIn allows users to "add sections" that describe them, and one such section is accomplishments.
The accomplishments section has various subsections, including honors and awards, courses, language, patents, projects, etc.
You can add any of the listed subsections, and people that access your profile will get insight into what you've accomplished so far.
Now that you know what accomplishments are on LinkedIn, how about adding them to your profile?
How To Add and Edit Accomplishments on LinkedIn
Are you wondering how you can boost your LinkedIn profile by adding accomplishments? We will cover the steps to follow to add your accomplishments using your mobile phone and from a browser using a PC/Computer.
Method #1: Adding Accomplishments Using PC
You can still add your accomplishments using your computer if you don't have the LinkedIn app.
Open your browser and log into your LinkedIn account.
Once logged in, click the "Profile" icon

at the top right corner.

A menu will appear. Click the "View Profile" button.
Click the "Add profile section" below your profile picture on the next screen.
A new window, "Add to Profile", will appear with three categories.
To add accomplishments, click the "Additional" category at the bottom.
You will note the various accomplishments that you can add. Pick any of them and click on it.
A new window specific to the accomplishment will appear. Fill in the details about the accomplishment in the required fields.
Lastly, click the "Save" button at the bottom of the window.
That's it! Your accomplishment has been added, and you can scroll down the profile page and locate it.
What if I wish to edit the accomplishment?
On your profile page, scroll and locate the accomplishment you want to edit. Once found, click the pencil icon on its right. Again, click the pencil icon, which will open the details of the accomplishment.
Edit any fields and click the "Save" button at the bottom once everything is okay. Still, if you need to delete the accomplishment, click the "Delete accomplishment" button on the edit window.
Method #2: Adding Accomplishments Using Mobile Phone
Follow the steps below:
Start by opening the LinkedIn app on your phone, then sign in.
Locate your profile photo at the top and click on it.
Under your profile, click the "View Profile" option.
Click the "Add Section" button. A new screen will open with three options: core, recommended, and additional.
Click the "Additional" section. It contains the various accomplishments that you can add.
Scroll and click on any of the accomplishments you wish to add.
A new page will open with the accomplishment's title and various fields you should fill.
Once done, click the "Save" button at the bottom.
Bingo! You've successfully added an accomplishment to your LinkedIn profile. You can scroll down your profile page to view the added accomplishments.
If you wish to edit or delete it, click the pencil icon on its right and tap on the accomplishment to edit. Once you've made the edit, click the "Save" button at the bottom.
Conclusion
Your LinkedIn profile gives you an upper hand in securing jobs and standing out. One way to ensure your profile is catchy is by adding various accomplishments, such as projects.
If you have no idea how to add accomplishments, this guide offers a step-by-step tutorial to ensure you stay ahead and boost your confidence when sharing your LinkedIn profile.
Frequently Asked Questions
Which accomplishments should I add to LinkedIn?
Ideally, your accomplishments highlight what you've done before and give your potential employers an idea of what they get when they hire you. So, any listed subsection under the accomplishments section is worth adding, including projects, languages, publications, organizations, courses, honors, and awards.
Should I add accomplishments on LinkedIn?
Yes, you should. Expressing yourself is hard for most people, and you may miss all the details that can help you stand out in a crowd. However, listing the same information as part of your accomplishments and sharing your LinkedIn profile saves the day. Someone doesn't need to interview you to know what you can deliver. Your LinkedIn accomplishments will do the magic.
Where do I add accomplishments on my LinkedIn?
Accomplishments get added under the "add section" on your profile. Click on your profile, and under the "view profile" page, you will see the "add section" button. If you click on it, three categories will open. To add accomplishments, click the "Additional" section. It will highlight the various accomplishments that you can add.