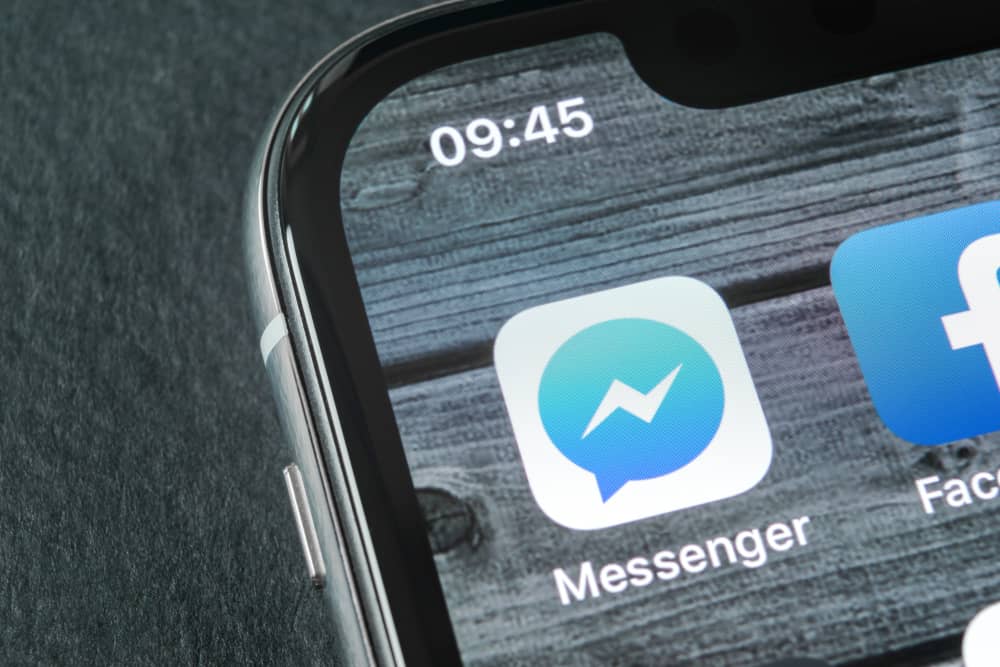 To easily access any chat on WhatsApp, Snapchat, or even the SMS feature, you can create a shortcut on your home screen for instant access on a priority basis.
Now, if you have an iPhone and wonder how to create this home screen shortcut of your favorite Messenger chat, you are at the right place. We will answer your question about whether you can do it on iPhone.
You can create a Messenger shortcut on your iPhone using the Shortcuts app. You can add this shortcut to your home screen or make a widget for easy access. However, you cannot create a Messenger shortcut for a specific chat for its easy access on iPhones like Android.
Let's explore Messenger shortcuts and how to create various shortcuts on iPhone.
How To Create Shortcuts on iPhone
The Shortcuts is an app developed by Apple for iPhone, iPad, iPod, macOS, and watchOS. This app lets you create shortcuts for various tasks to automate them and get the action done quickly with one trigger by one button.
With the Shortcut app, you can perform a single action or string of actions with one button. Whatever shortcuts you create will appear on your home screen.
For example, if you love texting someone all the time and want to prioritize them so that you do not miss a single message of them, then you can create their text shortcut for your home screen.
Good To Know
Shortcut app is a free app on the App Store containing 300 built-in actions that can include some practical work shortcuts and also some crazy ones like creating a GIF.
There are apps opening shortcuts, shortcuts to playing music for you. You can create shortcuts for everything you do daily to streamline and automate your tasks and get them done efficiently.
Steps To Create Shortcuts on iPhone
Let's create a shortcut for your friend whom you text or WhatsApp frequently to display their chat head on your home screen with their little shortcut.
Download the Shortcuts app from App Store on your iPhone.
Launch the app and tap on any "Starter Shortcuts" you want.
Since we want to create a shortcut for WhatsApp messages to a particular chat, we will create a customized shortcut. For that, tap on the plus icon.
Tap on the "Add Action" button.
Find "WhatsApp" under the "Apps" tab, and tap on "Send Message."
Select any contact from the featured chats, or tap the plus icon to add the recipient's name.
You can change the title of your shortcut to however you like, then tap "Done" from the top.
Long-press the shortcut and tap on the "Share" button and "Add to Homescreen" option to add it to your home screen for easy access.
Now, you can see the shortcut on your home screen, tap it and directly type your message to send to the recipient. You can further customize it by adding different variables and conditions that may trigger the action.
Similarly, you can create a shortcut for various actions like launching an app, opening a web browser, sending a message, making a phone call or FaceTime, using an alarm or timer, playing music, opening files, viewing a photo album, sending email, automation tasks like turning on AC of your home and many more.
You can even add two actions on one shortcut, e.g., when your alarm rings, your morning playlist starts playing, and your calendar shows you the day's events. Then you can add ifs conditions to further automate the Shortcuts app.
Now, the question is, can you create a shortcut for Messenger?
The Shortcut app will give you shortcuts suggestions based on how you use your device. You can even test your shortcut by tapping the "play" button in the shortcut editor.
Can You Create Messenger Shortcut on iPhone?
We played around with the Shortcuts app to look for the Messenger app to create its shortcut. After assessing it, these are the conclusions;
You can create a Messenger shortcut using the "Shortcuts" app. You can custom-design this shortcut.
Tap the plus sign on the app dashboard to create a shortcut.
Next, tap on the "Add Action" button and then the "Apps" tab to find "Messenger."
When you open it, it shows only two options, "Calls" and "FaceTime," which are irrelevant for Messenger. Select any to create a shortcut.
You can check the shortcut preview by tapping the play sign at the bottom. When you click the shortcut, it will take you to the Messenger app.
Additionally, you can add this shortcut to the home screen and as a widget.
If you want to create a particular Messenger chat shortcut for your home screen on iPhone (like Android), then no, it will not happen. Shortcuts app does not have any action for Messenger to help you create any specific chat head shortcut for easy access.
You cannot create any contact-specific shortcut. If you create the above shortcut, it will only open the Messenger app, which you can open without the shortcut by directly tapping the app icon.
Good To Know
There is a shortcut to create a Facebook post for which you can add different variables and conditions to automate the app to post the content on Facebook when these conditions trigger the action.
Wrap Up
Here you have it, you can create a Facebook Messenger shortcut on iPhone using the Shortcuts app, but you cannot create the shortcut for any specific Messenger chat for easy access.
The good thing is that you can use this app to try to make various other shortcuts for Snapchat, Instagram, WhatsApp, Facebook, Music, podcast, alarms, camera, gallery, and other tasks you perform daily on your device to automate these tasks and get the work done quickly.
So, do not forget to try this app from Apple and have fun playing around with it.