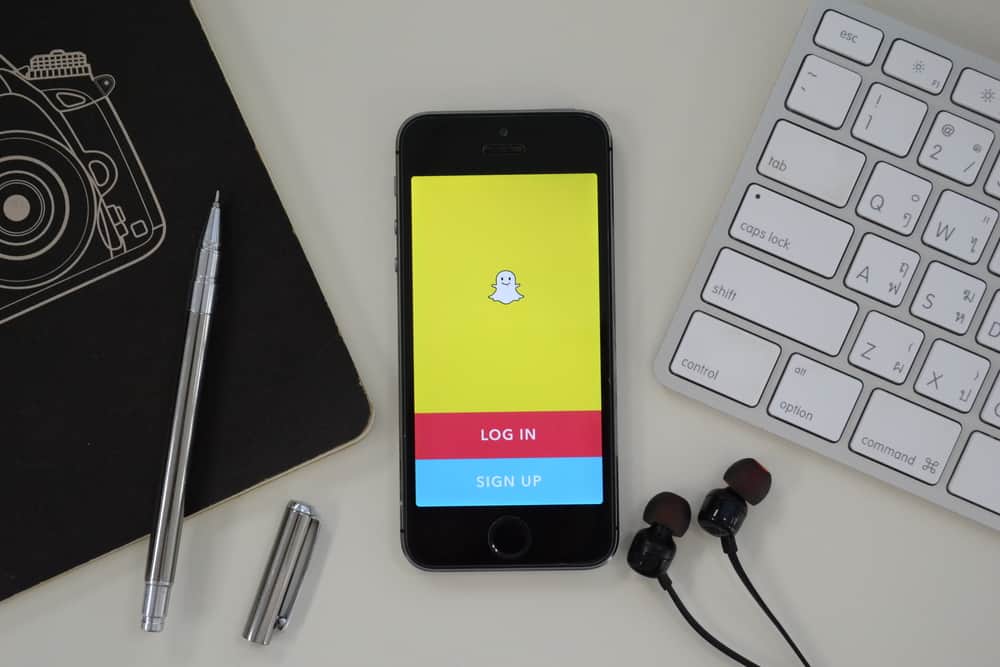 Profiles allow you to find relevant info and features on Snapchat that matter to you. There are different profiles on Snapchat, including My Profile, Friendship Profiles, Public Profiles, Public Profiles for Businesses, and Group Profiles. They all have their unique features on Snapchat.
Making a profile on Snapchat depends on the type you intend to create. As stated above, Snapchat profiles are of different types. To create a public profile on Snapchat, click on your Bitmoji in the top left corner, select "Create Public Profile," and follow the instructions provided on the screen.
Meanwhile, in this guide, our focus will be on the steps to take when making Public Profiles on Snapchat. So, stay tuned as we dig in!
How To Make a Public Profile on Snapchat
Public profiles allow users aged 18 and above to be well-known in the app. A Public Profile gives you access to various options, including the ability to showcase Stories, Lenses, and Subscriber Count. Keep in mind that if you do not follow the Snapchat Community Guidelines, you may not be able to set up a Public Profile.
Snapchat makes it relatively easy to create a Public profile. You tend to get many benefits from having a Public profile account – the major one is that a wide range of users will discover you. However, before setting your account to a Public profile, you need to meet the standard requirements for creating a Public Profile.
With that in mind, follow the steps below to create a Public Profile.
Step #1: Go to Your Profile
To access the profile settings menu, open Snapchat and click on your profile icon or the Bitmoji in the top left corner.
Step #2: Navigate to the 'Public Profile' Section
Scroll down in your profile settings until you see "Public Profile." Select "Create Public Profile" from the menu after clicking the ellipse.
Step #3: Create Your Public Profile by Following the On-Screen Instructions
Now, Snapchat will guide you through the process of creating your account. Click the "Create" button on the screen after you're done. There you have it! Now that it's a public profile, users will be able to subscribe to your profile to enjoy your public stories.
Editing Your Public Profile
Now that you have a public profile on your Snapchat account, you can add a profile photo, bio, and other general info you want your followers to view. To do that, follow the steps below.
Step #1: Go to "My Public Profile"
You'll have the chance to change and add information to your public Snapchat profile after creating the account. Under your profile settings menu, select "My Public Profile."
Step #2: Select Edit Profile
Now click "Edit Profile." Here, you can upload a photo, a brief biography, and any other info you wish to make public.
Step #3: Save Your Changes
It's always important to save your changes after making essential modifications to your Public Profile so they can reflect.
Adding Stories to Your Public Profile
On your Public Profile, Stories allow you to exhibit collections of your best Public Snaps, images, and videos. To add stories to your public profile, follow the steps below.
Step #1: Navigate to Your Profile
Under the 'Public Profiles' area, tap your profile, then tap 'Save a Story to your Profile.'
Step #2: Choose the Photos You'd Like To Use in Your Stories
Select photos or Snaps from your camera roll to add to your Stories, then tap 'Select' to embed them.
Step #3: Go Over Your Story Again
You need to double-check your Story for confirmation, then select 'Next.'
Step #4: Add the Final Touch and Publish
After giving your Story a title and a cover, tap on 'Finish' to publish it to your Public Profile.
Conclusion
The majority of Snapchat content is only visible to your pals. However, switching to a public profile allows all Snapchat users to find and view your content easily. If you want to attract more followers or receive more views on your work, making it public is a terrific option.
A public account also grants you access to more Snapchat features, such as the option to customize your profile photo, bio, location, lenses, and saved stories.
FAQs
Is it possible for everyone to create a public Snapchat profile?
Any Snapchat user can create a public profile, albeit several restrictions may prevent access to the feature. While anyone can create a Snapchat Public Profile, some restrictions may prevent someone from doing so.
Why can't I make a public Snapchat profile?
You probably couldn't make a public profile because you didn't meet one or all of the requirements in creating a Snapchat Public Profile.
Generally, if you are under 18, have used Snapchat for less than 24 hours, have less than one bi-directional friend (you follow each other), or do not respect the community guidelines, you cannot create a Snapchat public profile.
How can I check who has viewed my Snapchat public profile?
You only need to take a few easy steps to find out who has visited your Snapchat public profile. First, tap the thumbnail for your Public Story or any individual Snaps in the expanded list in the Public Profiles area.
Swipe up while watching your Public Story sp. You can see the number of viewers and screenshots for each Snap. A section featuring Story Replies from your subscribers, arranged by recency, will appear.