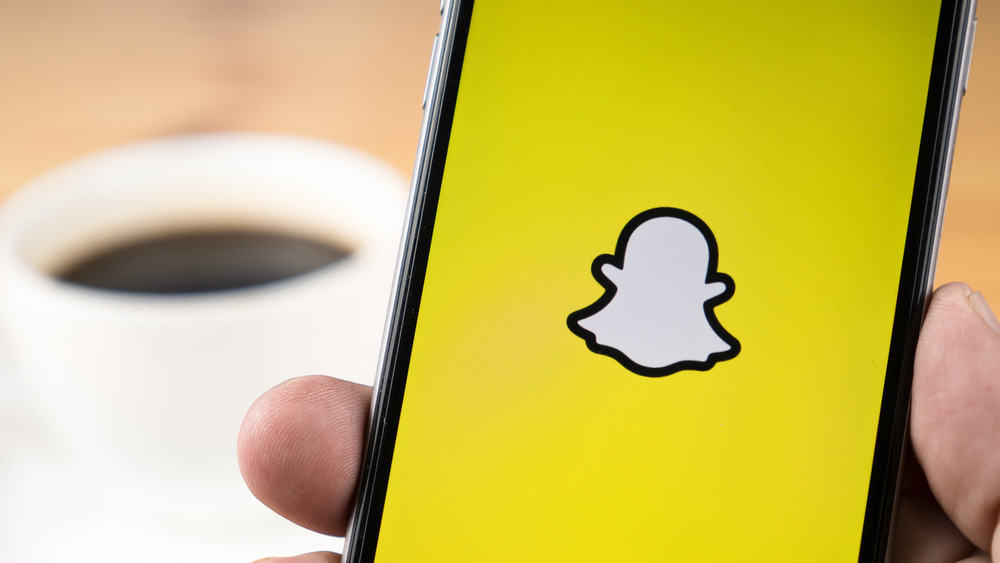 Snapchat started as a funky app with lots of amazing features to play around with. These features have made it a top-rated app for youngsters around 18-24 years but for some reason, Snapchat has way too many ads these days. They went from all fun and games to a real marketing tool. But why does Snapchat have so many ads?
Snapchat, like many other social media apps, is monetized, and business owners see it as an excellent way to reach their target audience, which is most likely Gen Z and the millennials. So they show you ads that are tailored to your preferences and websites you interact with on the internet.
This might sound a bit complex, but we are here to help. In this article, we have done the leg work for you and explained in the simplest English why Snapchat has so many ads. Keep reading.
Snapchat Displays Ads Based on Your Preferences
These ads are referred to as Audience-based ads. In this category, Snapchat shows ads for businesses and brands you are interested in and have interacted with based on your preference.
Now, this is how this works. When you subscribe to the mailing list of your fave artist or celebrity, they will release the information they used for lead generation to Snapchat to help them market to you. It is called target marketing.
Most times, when they want to release new albums, they target you using platforms and apps they have collaborated with. In this case, it's Snapchat. So the next time you notice an ad for your favorite artist on Snapchat, you probably signed up on their email list, and they are using Snapchat to keep you informed as their desired audience.
Snapchat Shows You Ads Based on Your Activities
This is close to your preferences, except that they show ads related to feeds, timelines, websites, and pages that share data with Snapchat.
So think about it. Did you browse on a topic, check out some clothing stores, or some trending gist on the internet? When you do this, your search history is targeted, and you become the desired audience for business owners running ads on Snapchat. This means you would see ads for similar clothing stores or closely related to the topic you've searched for.
Snapchat Displays Ads Based on Your Lifestyle Categories
Snapchat shows ads based on interest and content you enjoy outside the app. For example, if you follow models, artists, or car racers and browse for info in these categories on websites that share data with Snapchat, they would assume you enjoy these pieces of content. And so, Snapchat displays more ads in these lifestyle categories to you.
This way, it doesn't look like they are spamming you with ads you're not interested in. Snapchat can also guess your lifestyle with the kind of content you interact with on the app. It's easy for advertisers to use this to their advantage, which is why you see that many ads as you scroll on Snapchat.
Snapchat Displays Ads Based on Content Interest Tags
By using "Content Interest Tags," Snapchat tries to personalize the kind of ads you see on its platform. These tags guess what content interests you the most based on your activities on Snapchat. Such as what you search for, the kind of stories you watch, celebrities you follow and subscribe to, and how you interact. 
Watching lots of football content may result in you seeing more sports and basketball ads because these Content Interest Tags would be added to your profile. So if you have seen many of these ads, you probably have them tagged to your profile because you have been watching loads of content in that category.
Snapchat Display Ads Using Third-Party Networks
There is a possibility that Snapchat will serve ads through third-party advertising networks. The advertising network receives limited information from Snap, including your IP address, Mobile Ad ID, and whether you viewed or interacted with an ad.
With this information, the advertising network provides ad services, such as targeting, measurement, and optimization, to business owners that would love to advertise on the platform. The more this happens, the more ads you'll find on your Snap feed.
These ad preferences can be toggled in the Snapchat settings, so if you don't want to see an ad based on content interest tags or third-party networks, you can always turn off the ads for that category. However, depending on your mobile device, you can only opt out of some of these targeted ads.
Conclusion
So there you have it. These are majorly part of why you would see lots of ads on your Snapchat feed. Most of the time, they are "forced views." This is how they monetized the platform by partnering with businesses that need to target their desired audience among the millennials.
FAQs
How do I get rid of ads on Android?
Launch the Snapchat app, scroll to Settings and go to Ads. To select the category of ads you want to block, uncheck the boxes beside them. By doing this, you disable that targeted ad category from your feed.
How do I get rid of ads on iPhones?
Open the app, tap the Settings and navigate to the Additional services option. Now Click on Manage and tap Ad preferences. Then toggle off the category of ad you want to block. You'll usually find the "Third-party Ad network" ad category for iPhones.
Do I need to pay to remove ads on Snapchat?
No, you don't have to. You can easily remove ads when you toggle off the targeted ads. It's as easy as that.
Can you turn off the discover page on Snapchat?
Sadly, you cannot. But, you can control the content you see from the parent control section. This lets you restrict the content you feel is not appropriate for viewing.