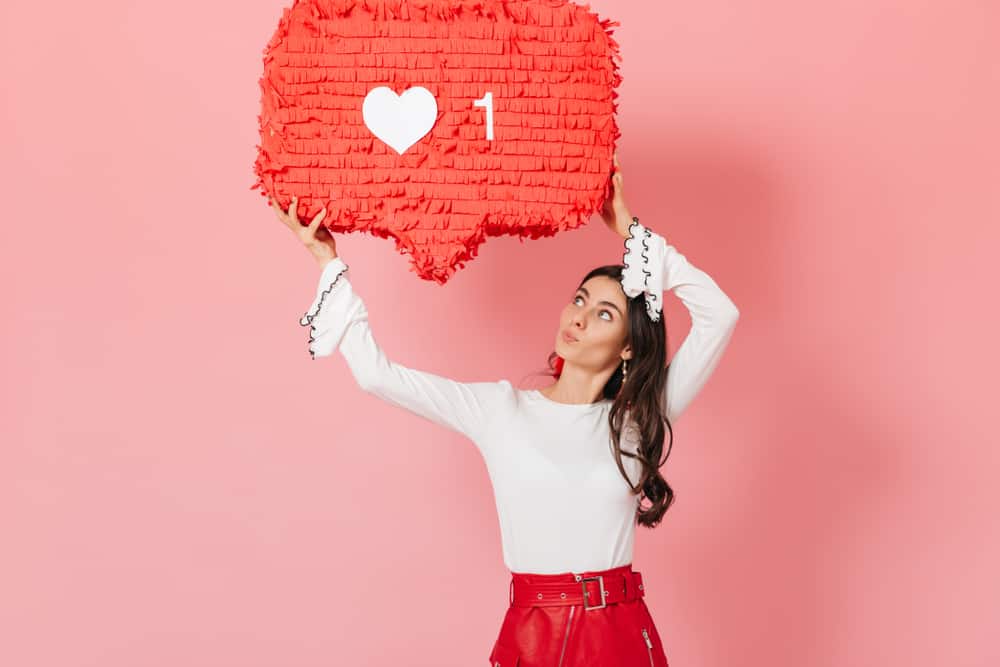 In addition to the features that make up the majority of its use, Instagram, like many other social media networks, allows users to connect in a private messaging context.
As an Instagram user, you can send direct messages to other users in the form of text, pictures, and other Instagram posts. Direct messages can be "liked" in the same way public posts can.
To love a message on Instagram, open Instagram, navigate to direct messages and open the conversation you'd like to see by tapping on it. To "love" a message, double-tap it.
Remember, though, that liking a message differs from enjoying a comment or Instagram post. A little heart symbol will appear on Instagram posts and comments that you may tap to like that comment or post. However, when trying to like a message, you won't see a visible heart symbol at first until you've liked it.
This guide will focus on how to like a message on Instagram and other relevant things you need to know. So, stay tuned as we get started.
Reasons for Liking a Message on Instagram
There might be various reasons why a user likes your Instagram message. The most typical gesture is to indicate their interest in your message. Users may also like your message to acknowledge it.
Liking a message on Instagram is a way of expressing your acknowledgment to a user. Instagram offers this feature to make the app look more fun to users in terms of interaction. You can take advantage of this feature to make someone feel special in their DMs.
Apart from that, 'like' hungry folks may be attempting to impress you by liking your message for you to return the favor.
Steps To Like a Message on Instagram
Here are steps to love a message on Instagram:
Open the Instagram app on your mobile device and log in.
Tap the direct messages icon in the top right corner or swipe left on your screen.
Select the conversations you wish to love the message in.
Double-tap the message you love, and a heart icon will appear under the message.
If you intend on removing your like from a direct message, you can do that by clicking on the heart symbol and selecting 'Tap to remove.'
Also, you have the option of responding to direct messages with random emojis. We'll discuss that in more detail in the next section.
Steps To React to Messages on Instagram
Unfortunately, Instagram DMs do not have a way to react to messages with different emojis as Facebook messenger does. You can only express your feeling toward the message by replying to it with emojis that best describe your thought on the matter.
It's pretty easy to use emojis to react to messages on Instagram. The steps are identical to just sending a message on Instagram. Here are the steps to follow:
Launch the Instagram application on your device.
Tap the direct messages icon in the top right corner or swipe left on the screen to access the inbox.
Open the conversation.
Respond to the DM with emoji to express your feelings about the message.
Conclusion
Instagram is a fast-paced social media platform always seeking new ways to interact. Making the most of Instagram's features will help you establish a strong Instagram brand. Liking a DM is one of those attractive things you can do on the app.
To do that, launch the Instagram app. Then, tap on the conversation you want to view and double-tap on the message you wish to love. Doing that helps you create awareness of your relevance to other users on the app.
FAQs
How do I react to an Instagram DM?
Double-tap on the message you want to like to react to a direct message on Instagram. You can also remove a like from a direct message by clicking on the heart symbol and selecting 'tap to remove.' You can also use emojis to answer a DM.
What happens when I like a DM on Instagram?
After liking an Instagram DM, your contacts will receive an alert and see a heart icon beside your profile picture in their message.
What does it mean to like a DM?
Direct messaging (DM) is a kind of social media communication that enables users to exchange private messages. When a person "likes" a direct message, it signifies they've seen it and acknowledged it. This may verify that a message was received or keep track of conversations.
Why can't I like the messages I get on Instagram?
Ensure your Instagram app is up to date since new updates make it easier to access shortcuts. If you're currently having this issue, using an older Instagram version might be the reason.