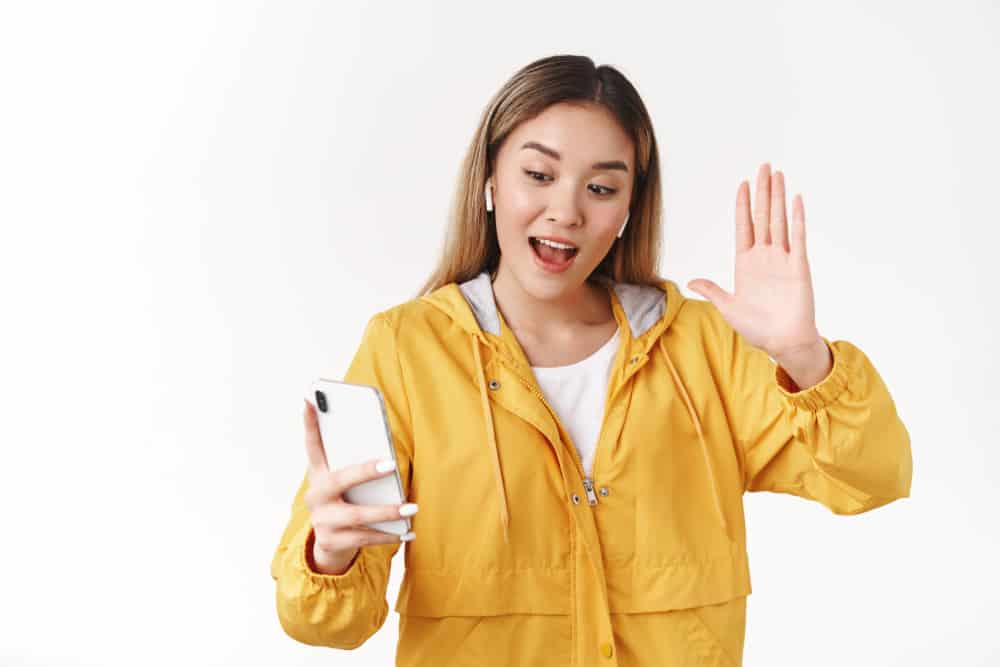 WhatsApp, the OG platform with over 2 billion monthly active users, is the primary messaging source for many people.
It allows you to send messages, pictures, videos, documents, and locations or make audio and video calls.
In 2017, WhatsApp introduced the 'status' feature allowing users to share their everyday or special moments that auto disappears after 24 hours.
All were happy with WhatsApp finally acknowledging the change and bringing the status feature reminiscent of Snapchat.
However, netizens quickly noticed that WhatsApp does not allow posting more than 30-second videos.
Before you lose all hope, we can help you to find a workaround to post longer videos in WhatsApp status. Allow us to explain how.
You can share the 1-minute video or more on WhatsApp status by splitting it into clips up to 30 seconds long. You can let WhatsApp split your video into 30 seconds clips and post on WhatsApp status or use any third-party app.
With this guide, you can post videos for up to 1 minute on your WhatsApp status. So, keep reading!
Method #1: Let WhatsApp Split Your Video
Everybody knows that WhatsApp does not let you post a video longer than 30 seconds on the status.
Now, do not be discouraged by this limit if you have 1 minute or a longer video in mind. WhatsApp can split your video into 30 seconds segments to enable you to post them.
So, anyone viewing your video can finish one part, automatically move on to the next part, and so forth without inconvenience.
So, if you want to post a 1-minute video, your status will consist of 4 clips; the first three will contain 30 seconds each of the video in continuation, and the last will have 10 remaining seconds of the video.
If you want to try it, then it goes like this:
Launch your WhatsApp app on iOS or Android device.
Open the "Status" section and tap the little plus icon next to "My status."
Now, the camera window will open; tap the gallery icon on the bottom left to navigate to your Photos app or Gallery. You can also select from the featured videos as well.
Select the video you want to upload.
Now, you can see a splitter (slider) that you can move around your video to split it into 30 seconds or less.
You can select the first 30 seconds and share it.
Now, tap on the camera icon under "My status" again to add the next 30 seconds and so on.
Bingo! WhatsApp did all the work for you.
You can also use CapCut to split your video into 30 seconds parts and upload them on WhatsApp status. It is more convenient as you can select multiple videos and post them on WhatsApp status at once.
Method #2: Third-Party App
Any third-party app can cut your longer videos to meet WhatsApp specifications.
You can split the video into 15 seconds to 30 seconds clips and post them on WhatsApp status.
Let's discuss one app for iOS users and one for Android.
Video Splitter | iOS
Follow these steps:
Navigate to the App Store and download "VideoSplitter."
Launch the VideoSplitter app.
On the main screen, you can see something that says, "Tap here to add a video for splitting," Tap on it.
Now, tap on the video you want to share on WhatsApp from the Camera Roll.
Tap "Choose" from the bottom.
Tap on the "Make 30s splits" button.
Now, tap on "OK" on the pop-up.
You will get the intimation that the video has been split into 30 seconds each (depending on the total size of it). You can go to your Photos App to confirm it.
Video Splitter for Whatsapp | Android
Follow these steps:
Download the app from Google Play Store.
Now, you can see a button stating "Import Video," tap on it.
Select the video from your gallery.
Select the "30 Sec" option from the menu to break the video into 30s clips.
Now, select "Save" on the top right to begin splitting.
Select the resolution or quality of the video and tap on "Start."
Tap "View Files" to share the newly split videos on Whatsapp status.
Now, navigate to WhatsApp, one by one, select each video, and post them to your status all at once.
This way, your whole 1-minute video will be posted into different clips (not more than 30 seconds each) – on WhatsApp status.
Note
The free version of the app has too many ads making it very irritating.
Conclusion
You cannot share any video over 30 seconds long on WhatsApp status, but you can be smart and bypass this rule by splitting your long video into different clips up to 30 seconds long.
You can let WhatsApp do it or use any third-party app.
So, enjoy sharing your special moments with your friends on WhatsApp status without caring for any WhatsApp restrictions taking away all the fun.