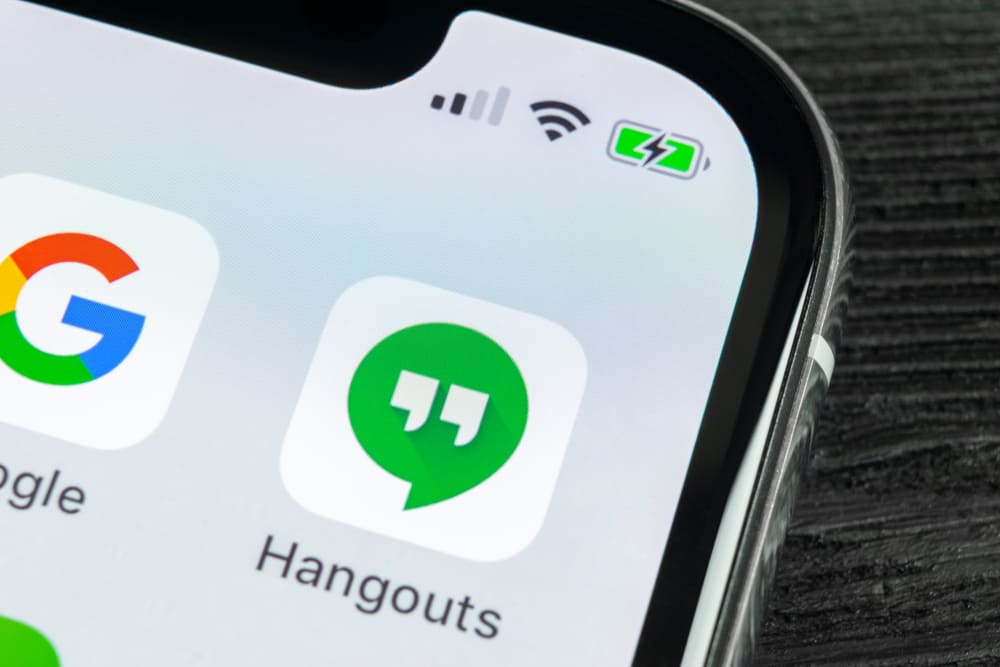 When Google Hangouts emerged, it prompted people to use this efficient app on a massive scale. People use this platform for business and friendly communications, which couldn't serve them better.
With a user-friendly interface and fluid navigation, you can do much with your saved time. Chatting with friends or clients and managing uninterrupted communication became easier with Hangouts.
However, finding out if someone has blocked you on the platform can be a bit of a hiccup.
To know if your contact has blocked you on Hangouts, you can look for some signs since the platform doesn't notify you when you've been blocked. You can find out who blocked you by sending messages to the suspected user. If they've blocked you, a text in red will appear beneath your message, "Message not delivered," because the other person has blocked you. Alternatively, you can try calling them on Hangouts; if you don't connect, you've been blocked. Moreover, you won't be able to engage with them on the platform if they've blocked you.
There are various ways you can find out if you've been blocked on Hangouts, and it's a no-brainer when it comes to that. Learn the signs and steps in this article.
Hangouts and Its Functions
Hangouts came out as a messaging application for Google where you can chat with other users just the way you do from Facebook messenger or WhatsApp messenger.
And due to its association with Gmail, your Google contacts are automatically added to the contact list on Hangouts.
If you're wondering when and where to download the app, the timing couldn't be more right to download it from your app stores on smartphones.
You can also use it on your PC by going to the website or choosing Hangouts from the apps section of Gmail on your Chrome browser. 
On Hangout, the communication is organized and professional. You can make calls or messages with up to 100 contacts. You can send and receive texts, videos, images, emojis, GIFs, etc.
You can also form a group with your friends and enjoy texting there. On top of that, you are just a tap away from video calling your contacts, with the capacity of adding up to 10 people in the group video call.
All your conversations are in sync across all devices, whether you use it from the web, Android, or iOS. 
Signs To Know if Someone Blocked You on Hangouts
When someone blocks you on Hangouts, the platform does not notify you. However, if you want to know who blocked you so you can manage your social life well, watch out for these three signs.
Sign #1: From Message
If you message someone on Hangouts, the message should reach them instantly, and you will be aware if it's delivered or seen.
However, when the message doesn't go through and the text "Message not delivered" appears under the text you sent because the other person has blocked you.
Sign #2: From Call
Video calls to a user on Hangouts will not get through if they've blocked you.
So if you've been trying to reach someone and can't get through despite ensuring a good connection and no technical difficulty on your side, then chances are strong that they've blocked you.
Sign #3: From Other Activities
There are other activities you won't be able to carry on with someone if they've blocked you.
While adding them to a group, you won't be able to tap on their name. In addition, you won't be able to send Google Meet links to invite that person to a meeting.
Steps To Check if Someone Has Blocked You on Hangouts
If you're a newbie on Hangouts and have been wondering about how-to's, the following processes can be helpful. 
Method #1: Check Through Message
The following are the steps to check if someone's blocked you through a message: 
Launch Hangouts from the app or Gmail on your device. 
Click on the hamburger menu icon in the top left corner of the menu. 
Select "Conversations"(if you've already had a chat with the suspected user) or select "Contacts" (if you've never had a chat with that user before.)
Choose the user you suspect to have blocked you.
Type and send them a message. 
If the message gets through, they haven't blocked you. And if the message isn't delivered in the event of blocking, you will be notified. 
Method #2: Check Through Call
These steps will help you ensure that you've been blocked by placing video calls: 
Open Hangouts on your phone or PC.
Select the person you want to call. 
Click on the camera icon in the top left corner of the box. 
Choose from a direct video call or send a video call link.
If you want to select the direct call on video, you can do so right away. However, to call with the link, you both must click on the video meet link sent. 
Here, in case you can't get through the call or any message appears from Hangouts indicating that the user has blocked you, you'll have your answer.
Conversely, you don't have to worry about anything if the call connects, as the user hasn't blocked you. 
Hangouts Is the Google Chat Now
Google has integrated all its messaging, meets, link sharing, task updates, etc., in its Google Workspace. So, from November 1, 2022, the Hangouts services will be directed to the new app/website, Google Chat. This is done to cut the hassle one faces with all the different apps from Google and enable businesses to conduct their operations from an integrated platform, Google Workspace. 
Conclusion
While it's fun and efficient to be on Hangouts, learning about the app's functions can help you stay ahead of the trends and use.
I hope these signs and steps helped you learn how to know if a user has blocked you on Hangouts.